Companies
8 CES 2020 Booths That Blew Us Away

January 14, 2020
206 votes
98 voters
1.8k views
List Rules Vote up the booths that would catch your eye if you were walking the convention floor at CES 2020
You can always expect tech giants like Google, Amazon, and LG to go all out for CES every year. But it's often the companies that you don't think of as being tech-related that end up impressing you the most with their ingenious displays, thoughtful ideas, and of course, mind-blowing technology. Companies from virtually every sector of the economy came to Las Vegas for CES 2020, and the competition for the eyeballs of visitors, journalists, and investors was stiff to say the least. Here are just a few that managed to stand out from the crowd and grab our attention at this year's convention — take a look and tell us which booths you'd want to stop by most.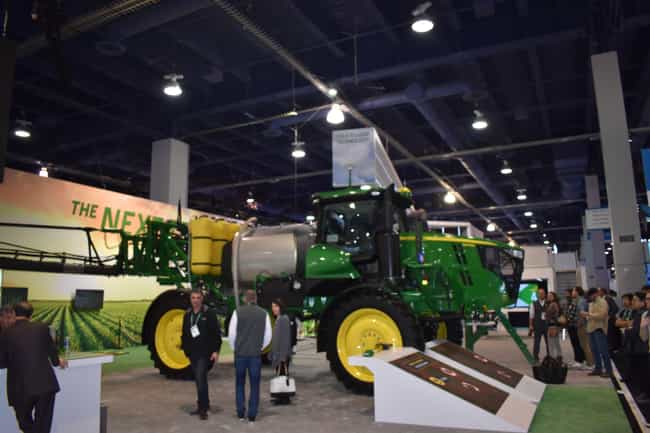 Success in farming often hinges on efficiency, the kind of efficiency that only advanced technology can bring. John Deere is acutely aware of that fact, which is why they consistently put on an amazing show at CES every year. This year they brought their R4038 self-propelled sprayer, which we didn't get to see in action, but were nonetheless impressed by — mostly because it's a truly gigantic piece of technology. The photo you see here only captures the portion of the vehicle's 120-foot boom that would fit in the frame.
Would you stop at this booth?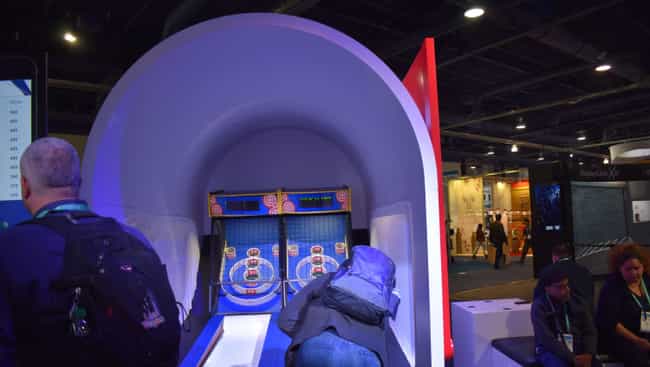 Snail mail may be one of the oldest communication technologies still in popular use today, but that didn't stop the USPS from bringing their "A" Game to Las Vegas this year. The federal service was touting their new direct mail system to marketers who might otherwise consider dropping the traditional channel with a skeeball arcade that was shaped like a giant mailbox. We're not sure how skeeball is related to sending people advertisements through the mail, but boy, did we have fun trying to figure it out!

Would you stop at this booth?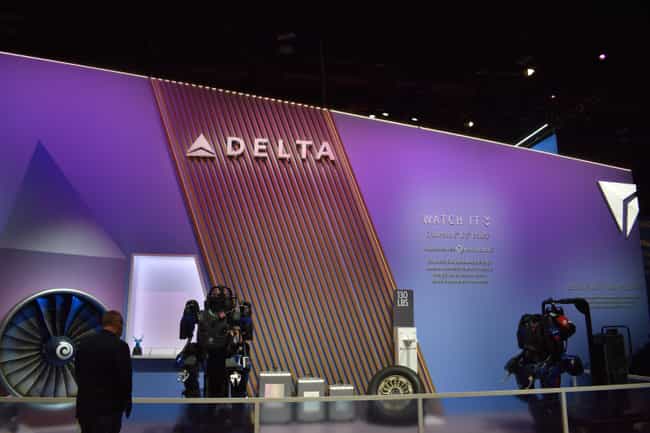 Most of the press buzz about Delta was about the exoskeletons they're developing to help workers lift heavy machinery with greater ease. But in our opinion, what really stole the show was their development of a "parallel viewing experience" that personalizes display screens at airports and on planes for individual passengers. This technology will make it so that when two different people are looking at the same screen, each of them will only see the information relevant to them (e.g. seat number or connecting flight), even if they're standing right next to one another.

Would you stop at this booth?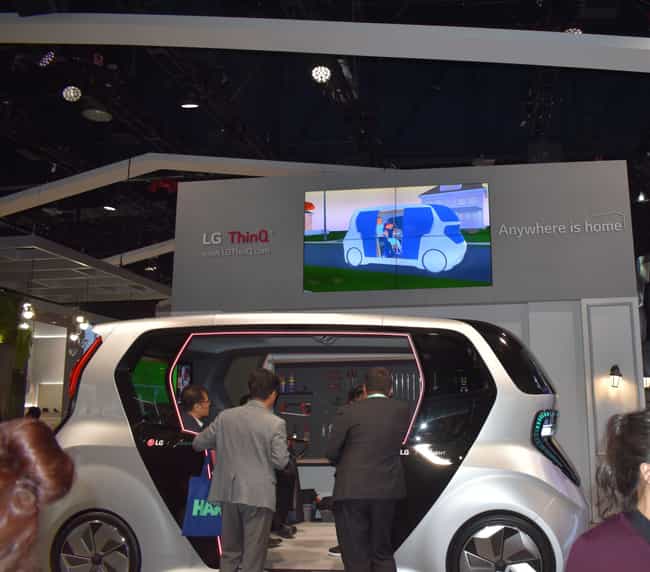 LG was obviously all over CES 2020, but the LG ThinQ booth is where they showed their most sophisticated AI-led technology. Among the most exciting things on display there was the tech company's connected car, a rideshare vehicle that connects to your other personal devices and uses it to enhance your ride experience. After unlocking the car using face recognition, you can speak to the AI voice assistant as if it had been with you all day — you could ask it to continue playing the show you were just watching on your connected TV before leaving the house, for instance. The car also featured an onboard dry cleaner for your clothes, a nice (if maybe a little unnecessary) touch.

Would you stop at this booth?