Entertainment
8 Transgender and Cross-Dressing Cartoon Characters

Updated November 6, 2017
138.6k views
8 items
What cartoons have transgendered characters? These transgendered cartoon characters (and a few cross-dressing characters) break the mold in terms of their sexuality and sexual identity. They show viewers that it's OK to be yourself, whatever that is. While some viewers will be too young to understand what is going on and simply giggle at the cross-dressing characters, others will learn that personal expression is acceptable. Either way, each of these characters are entertaining to no end and for that, we love them.
Whether America's favorite characters are cross-dressing to defeat their enemy or just because they enjoy disguising themselves as the opposite sex, you have to wonder if they aren't in between genders or at the very least, reconsidering their sexuality. Remember all those times you loved watching Bug Bunny cross dressing as a woman? These animated transgender cartoons are helping the world to understand and finally accept people (and characters) whose gender identities are different from our own. And that's a good thing!
Created by American writer Obie Scott Wade, SheZow is a cartoon about a boy who assumes a female identity while fighting crime and saving the world. When the series' main character, Guy, finds a power ring that his late Aunt Agnes used to wear, he transforms into the female superhero SheZow.
Although Wade specifically mentioned that the character is not transgender and is only wearing women's clothing, the show caused a ton of controversey in the Christian community. Says Wade:
"SheZow is not transgendered. He's a boy, his gender never changes, he's just trapped in a silly costume."
Even if SheZow is not exactly transgender, it's still a step in the right direction for the trans community. It's a show aimed at children that delivers a message about gender identity, and how everything doesn't have to be so black and white.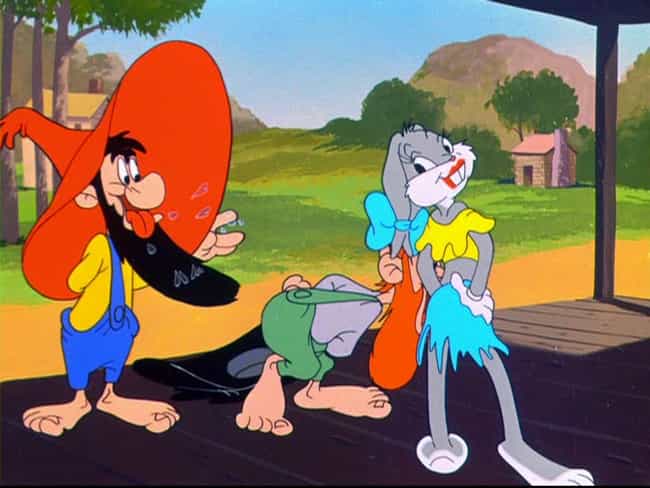 It's no secret that America's favorite cartoon character Bugs Bunny has one very popular go-to trick for deceiving his enemies, particularly that hillbilly Elmer Fudd. Looney Tunes character Bugs feels no shame in seducing his foes by dressing as a woman, anywhere from a schoolgirl to a geisha and Norse Valkyrie. He ferociously bats his eyelashes and gets uncomfortably close to their face to distract them, daring to kiss them sometimes.
In "What's Opera, Doc?" Bugs Bunny even gets the stern and violent Elmer Fudd to perform ballet with him. Some of his favorite pastimes include styling hair, giving manicures and letting shoe salesmen tickle his feet.
We can admit that Bugs cross dresses for a good purpose but as a cartoon character, he has the potential to come up with any number of tricks and yet he still chooses to dress in drag.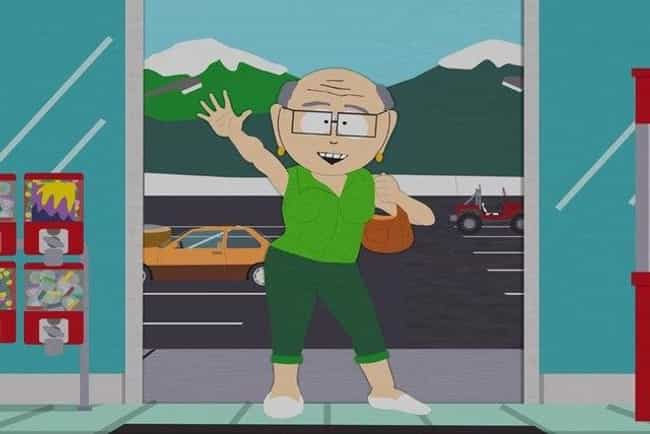 Mr. Garrison, the teacher at South Park Elementary who uses puppets like Mr. Hat and Mr. Twig to teach, has one of the most complicated sexualities in TV history.
Before his sex change in season 9, he finally begins to accept his homosexuality and even has a lover, Mr. Slave. In "Mr. Garrison's Fancy New Vagina," Mr. Garrison tells Dr. Biber that he has always been a woman on the inside and that getting a sex change is his last chance at happiness. So he becomes Ms. Janet Garrison.
However, when Ms. Garrison finds out that vaginoplasty doesn't include reproductive organs, that she has no period and can't get pregnant, she is disappointed. She carries on several lesbian relationships before deciding she wants to be a man again. She pays for a laboratory to grow a penis on a mouse and gets a second sex change. He has remained that way since but who knows how long it'll be before he gets another one.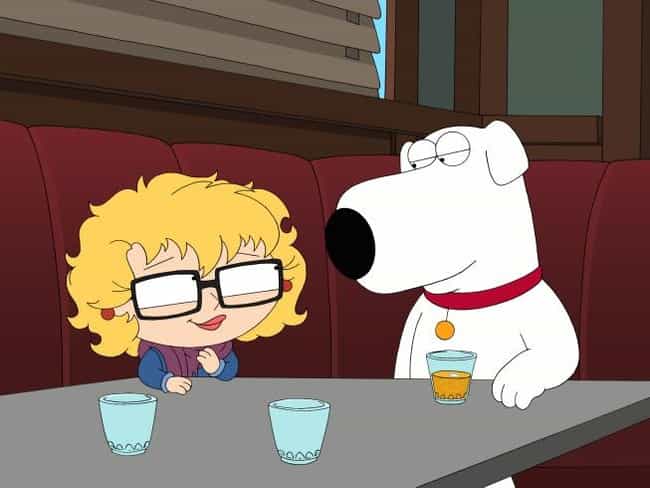 Yes, Stewie Griffin is only one year old but Family Guy creator Seth McFarlane has said his sexuality has been left ambiguous on purpose. It's unclear whether or not he identifies as a woman, but he definitely seems to like dressing in woman's clothing. Being a toddler, Stewie has the freedom to explore his options and learn what he really likes.
In "Go, Stewie, Go!" he becomes Karina Smirnoff in order to audition for Jolly Farm Revue. He is able to fool Brian into thinking he's a woman at a bar and comes on to him. When he becomes his alter ego Desiree and goes to dinner with Brian to help him make a girl jealous, several men at the restaurant recognize Desiree. In "Boys Do Cry," Stewie becomes "Stephanie Griffin" to protect himself from some priests that want to exorcise him because they think he is possessed by Satan. The Griffins flee to Texas, where Stewie enters a Little Miss Texas pageant and manages to win. He tells Brian that he "feels right" in his female disguise.