Total Nerd
Ron Perlman Starred In An '80s Version of 'Beauty And The Beast,' And It's Actually Horrifying

Beauty and the Beast has received the Disney fairy tale treatment, both in animated and live-action form, but amid all the Oscar-winning songs, talking candlesticks, and Belle pride, you may have missed the television series from the '80s. On the surface, it was a daring interpretation of a classic story starring Ron Perlman and Linda Hamilton. But dig a little deeper, and it's a pretty weird take on the classic tale.
Sure, there was a guy decked out in makeup to look like a beast who had a close relationship with a beautiful woman, but that was about all the show offered to connect it to the original Beauty and the Beast (which was actually based on a real couple). It was more of a fantasy-fueled Law & Order than a fairy tale. Still, the show aired for three seasons before getting canceled in 1990. And TV didn't give up on the concept: a reboot of Beauty & the Beast, starring Kristin Kreuk and Jay Ryan, aired from 2012 to 2016.
Although the series was a cult classic and became one of the TV shows Perlman is most known for, Beauty and the Beast doesn't usually pop up on the list of the best primetime shows from the '80s. Looking back, the entire series was pretty horrifying - and no one sings.
 Beauty And The Beast Meet In Central Park After A Mugging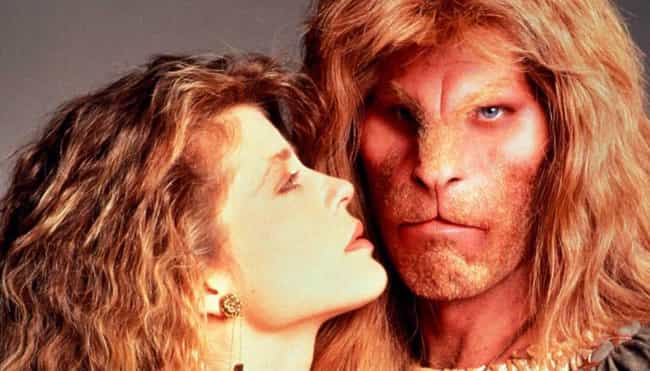 In the classic fairy tale and Disney movies, Belle and the Beast meet when she ends up at his castle in an attempt to help save her father. None of that happens in the television series, which took the original premise and changed it completely, in part because the setting is present-day New York City rather than a quaint European hamlet.
The two characters meet when attorney Catherine Chandler, the Beauty, is set upon in a wild case of mistaken identity. Catherine's attackers abandon her in Central Park, where Vincent, the savage but sensitive Beast, finds and rescues her.
Does he take her to a hospital? Call the police? No, he whisks her away to his strange underground world, nurses her back to health, and keeps her there for weeks before releasing her back to the wilds of Manhattan. And thus begins their whirlwind romance underneath New York City.
Their Romance Develops In A Bizarre Underground Community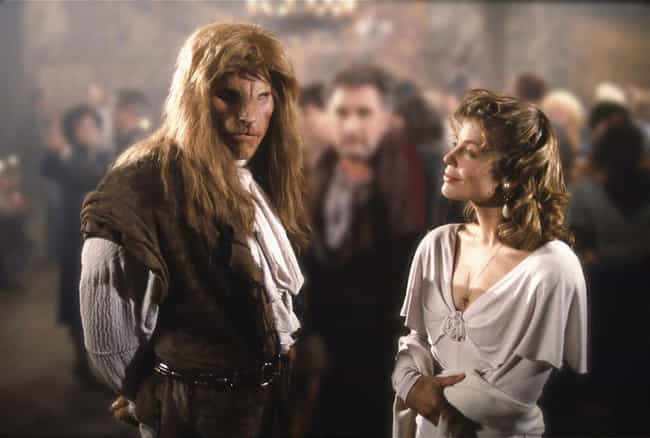 After Vincent rescues Catherine and tends to her, he brings her to see Father (Roy Dotrice), the patriarch of an underground community called the "World Below." Father is Vincent's adoptive dad, but more than that, he's a physician who entered into subterranean living after being blacklisted in the "World Above." Father has left the surface world and finds a growing community of outcasts living beneath New York.
This establishes the setting for the series: two worlds living side by side (well, on top of one another) with denizens from each falling in love with one another. It's Beauty and the Beast meets the Morlocks.
Vincent Is More Half-Man/Half-Lion Than Beast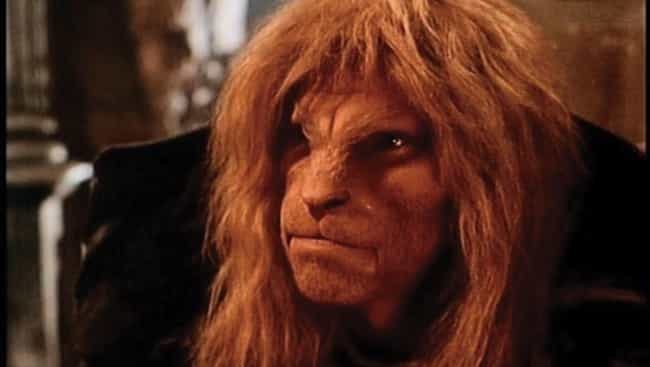 In the Disney cartoon, the Beast was made to look like a chimera of different animals, with the head of a buffalo, the torso of a bear, the brow of a gorilla, the teeth and jaws of a lion, the legs and tail of a wolf, and the tusks of a wild boar.
Disney managed to make a monstrous yet emotive and endearing character, but a television version of this would have forced Ron Perlman into a makeup chair for days to get such a beastly effect. Plus, the TV show predated the Disney movie by four years.
Instead, the show's creators based his character on a lion, which made for a half-man/half-lion appearance. The makeup was exceptionally well done and helped to differentiate Vincent from the other characters, but it was more catlike than terrifying.
George R.R. Martin Served As A Writer And Producer On The Series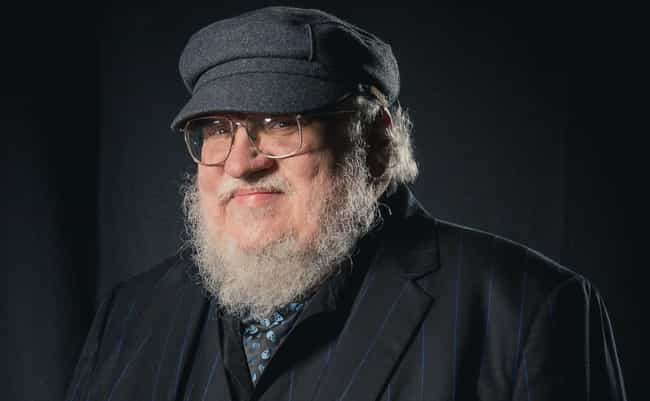 George R.R. Martin is probably best known as the author of the A Song of Ice and Fire series of books upon which Game of Thrones is based. But back in the '80s, Martin worked as a writer on Beauty and the Beast and eventually moved up to become a supervising producer.
Martin, who worked on the series during its entire run, has said he's proud of his contributions and thought it was "a great show." But because of his penchant for including intimacy and aggression in his work, Martin ran into trouble with CBS.
Martin discussed his time writing on the series in a 2014 interview with Rolling Stone:
[T]here were constant limitations. It wore me down. There were battles over censorship, how [sensual] things could be, whether a scene was too "politically charged," how [harsh] things could be. Don't want to disturb anyone. We got into that fight on Beauty and the Beast. The Beast [slayed] people. That was the point of the character. He was a beast. But CBS didn't want blood, or for the beast to [hurt] people. They wanted us to show him picking up someone and throwing them across the room, and then they would get up and run away. "Oh, my God, horrible monster!" It was ludicrous. The character had to remain likable.