Total Nerd
'80s Movie Fan Theories

3.6k votes
832 voters
42k views
14 items
List Rules Vote up the theories that change the way you think about the films.
Something about movies from the '80s brings out the inner nerd in people. Whether these films make us sing along with Cindy Lauper or quote Schwarzenegger quips, '80s movies give viewers all sorts of warm, fuzzy feelings. Many beloved titles also lend themselves to wild speculation, and theories about classic '80s films range from potential tie-ins, to amazing sci-fi crossovers, to total reversals of the films' heroes and villains.
The most believable '80s movie theories provide an entirely new perspective on films you've probably watched hundreds of times. Some of these '80s movie fan theories will make you want to go back and start connecting all the dots you never noticed, while others will make you critical of the film's entire premises.
back to page 1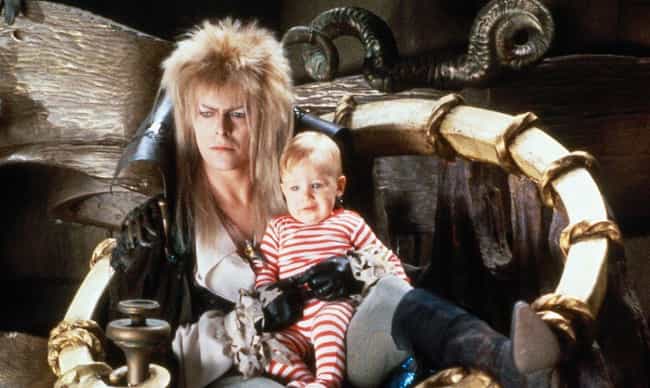 There's an absolutely insane fan theory surrounding Labyrinth that makes the whole thing seem even creepier than it already is. It's theorized that a long time ago, Jareth was a sorcerer who fell in love with a brown haired woman named Sarah. He kidnapped her baby brother, and when the child began to grow too old, he turned it into a goblin.
Jareth never stopped kidnapping children, and every time he finds a young, brown haired woman named Sarah, he kidnaps her baby brother so that she is forced to come looking for them. Each time this happens, he turns the baby into a goblin, and the cycle repeats ad infinitum.
Actors: Jennifer Connelly, David Bowie, Frank Oz, Brian Henson, Kevin Clash, + more
Released: 1986
Directed by: Jim Henson

Is this revelatory?
see more on Labyrinth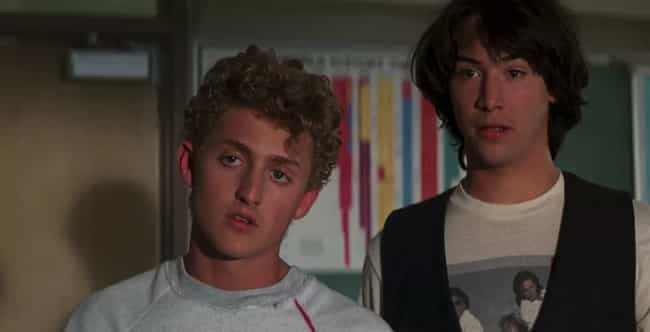 Redditor /u/AngrySpock believes that Bill & Ted's Excellent Adventure is more than just a lark about two dopes traveling through time; this user argues that it's an exercise in non-linear thinking. They posit that when Rufus sets up the ticking clock for Bill and Ted at the Circle K, he's telling them that they need to think outside the box with regards to normal time.
The Redditor writes, "While ostensibly Rufus got involved to help them pass their report, his real impact is helping Bill & Ted start down the path of exploring what Q called the 'unknown possibilities of existence.'"
Actors: Keanu Reeves, George Carlin, Jane Wiedlin, Diane Franklin, Al Leong, + more
Released: 1989

Is this revelatory?
see more on Bill & Ted's Excellent Adventure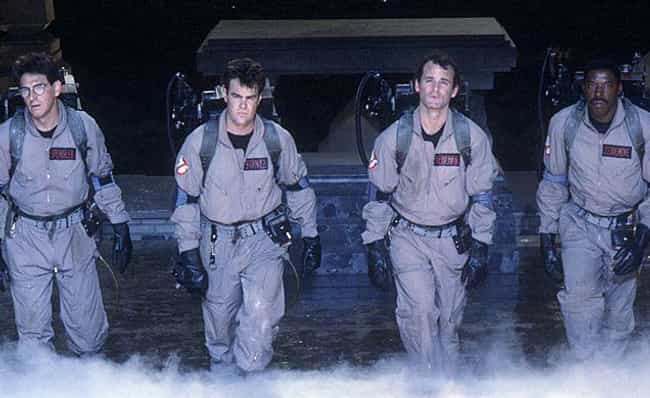 Everyone loves the Ghostbusters — those New York dudes that throw a bunch of 'tude while cleaning up paranormal messes — but what if they're the ones creating the ghostly problem that's tearing apart Halloween? That's what Redditor /u/ToliB theorizes; in 2017, they suggested that, by putting all of the creepy crawlies in one place, the Ghostbusters actually draw more specters to their area. This high concentration of paranormal energy creates a figurative magnet for ghosts that ends up causing the dimensional rift that the Ghostbusters have to shut down.
Actors: Bill Murray, Sigourney Weaver, Dan Aykroyd, Bill Walton, Ron Jeremy, + more
Released: 1984
Directed by: Ivan Reitman

Is this revelatory?
see more on Ghostbusters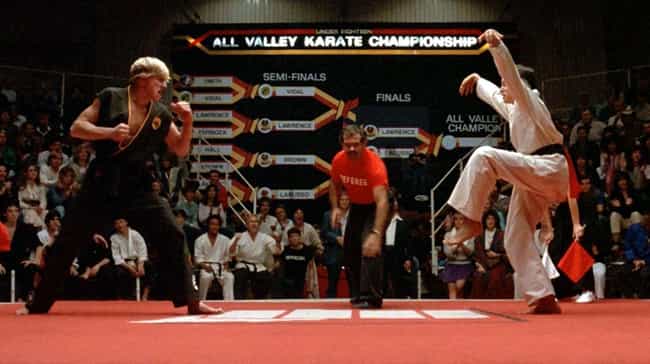 The Karate Kid is one of the quintessential '80s movies. In the film, the young Daniel LaRusso moves to Los Angeles, where he quickly attracts the attention of Johnny Lawrence and the rest of Cobra Kai. After meeting Cobra Kai, Johnny starts learning karate so he can beat up all of his new neighbors. This kind of aggressive behavior is exactly why people think that Daniel's the main antagonist of The Karate Kid.
Viewers have noted that Daniel instigates every aggressive situation in the film, and goes out of his way to get into fights with Cobra Kai. In contrast to this, Johnny is kind of a jerk, but spends the majority of the movie trying to become a better person while facing constant adversity.
Actors: Elisabeth Shue, Ralph Macchio, Pat Morita, Andrew Shue, Frances Bay, + more
Released: 1984
Directed by: John G. Avildsen

Is this revelatory?
see more on The Karate Kid