Total Nerd
'80s Movie Fan Theories

Updated February 27, 2018
3.7k votes
867 voters
43k views
14 items
List Rules Vote up the theories that change the way you think about the films.
Something about movies from the '80s brings out the inner nerd in people. Whether these films make us sing along with Cindy Lauper or quote Schwarzenegger quips, '80s movies give viewers all sorts of warm, fuzzy feelings. Many beloved titles also lend themselves to wild speculation, and theories about classic '80s films range from potential tie-ins, to amazing sci-fi crossovers, to total reversals of the films' heroes and villains.
The most believable '80s movie theories provide an entirely new perspective on films you've probably watched hundreds of times. Some of these '80s movie fan theories will make you want to go back and start connecting all the dots you never noticed, while others will make you critical of the film's entire premises.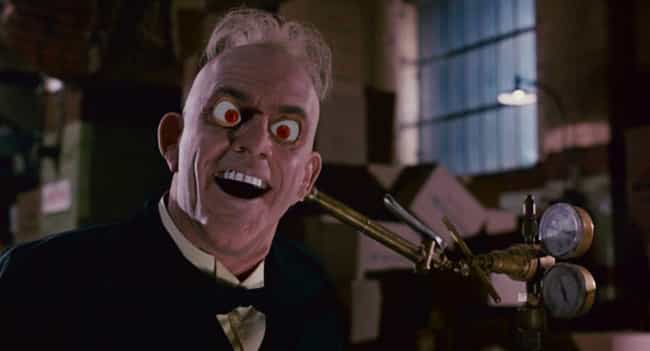 At the end of Who Framed Roger Rabbit, it's revealed that Judge Doom began his life as a cartoon, even though he now wants to kill other cartoons. However, the film never explicitly divulges what cartoon character Doom used to embody. Some viewers have noticed a string of Easter eggs strewn throughout the film that illuminate the Judge's original identity: the Pistol Packin' Possum.
During an interrogation scene, there's a poster on the wall that depicts the Pistol Packin' Possum, a character with red eyes that look exactly like Judge Doom's at the end of the movie. The character also wields a super long cartoon gun, just like the one that Doom uses to kill R.K. Maroon. The biggest hint comes when Doom shoots Maroon, as his reflection perfectly overlays the poster for the Pistol Packin' Possum.
Actors: Kathleen Turner, Christopher Lloyd, Bob Hoskins, Mel Blanc, Frank Welker, + more
Released: 1988
Directed by: Robert Zemeckis

Is this revelatory?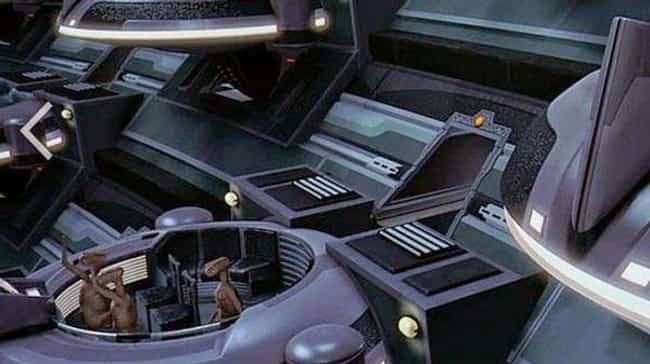 It's time for people to admit that Spielberg/Lucas definitely share a fictional universe, and their work is connected by a certain extra-terrestrial. In The Phantom Menace, Lucas includes a shot of several E.T.'s — or Asogians — who hold a place in the Galactic Senate.
The link between worlds predates the prequel trilogy. In E.T., our main man uses the force to heal Elliot's finger after he cuts it on a saw blade, and makes Elliot's bike fly at the end of the movie. That's some serious Jedi stuff.
Actors: Drew Barrymore, Erika Eleniak, Debra Winger, Robert MacNaughton, C. Thomas Howell, + more
Released: 1982
Directed by: Steven Spielberg

Is this revelatory?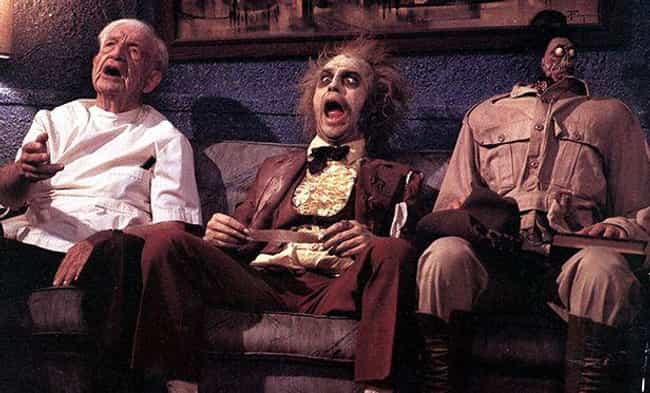 After close analysis of the film Beetlejuice, Redditor /u/patrckhh20 realized that the ghost with the most isn't actually a ghost. Instead, he's a living person who somehow found his way into the land of the dead. There's a ton of evidence to support this, but the most obvious clue is that when Betelgeuse is eaten by a sandworm at the end of the movie, he winds up in the waiting room for the afterlife. Why would be there if he was already dead?
Whenever Adam and Barbara want to take a trip to the afterlife, all they have to do is draw a door on a wall, and they never have to sit in the waiting room (since they're dead). This can only mean that Betelgeuse is very much alive up until the film's conclusion.
Actors: Alec Baldwin, Winona Ryder, Geena Davis, Michael Keaton, Jeffrey Jones, + more
Released: 1988
Directed by: Tim Burton

Is this revelatory?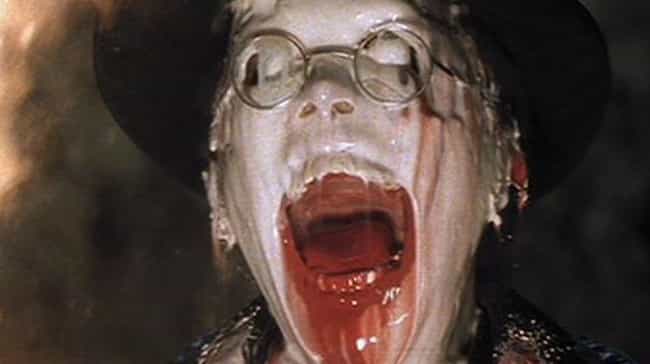 Redditor /u/msgrmdma theorizes that if Indie had just shown Belloq the Ark, then the Frenchman would have been able to carry out his real plan. Given his doctoral status, it's possible that Belloq knew that whoever opened the Ark of the Covenant would be destroyed by God's light. The theory suggests that he wanted the Ark delivered to Hitler. If Hitler had opened the Ark, his face would have melted, and World War II would have ended before it began.
Actors: Harrison Ford, Alfred Molina, Karen Allen, Frank Welker, Denholm Elliott, + more
Released: 1981
Directed by: Steven Spielberg

Is this revelatory?