Weird History
Rare, Powerful Photos from September 11, 2001

Updated June 14, 2019
9.9M views
23 items
For many Americans, there is no single event in modern history as sobering as 9/11, a tragedy was so horrific, it redefined the modern world. If you lived through September 11th, 2001, whether in New York or beyond, you'll likely always remember exactly where you were when you heard the news that a passenger plane had struck the towers.
This horrific event shook Americans to their core and revealed the dangers they faced, but most of all, it brought them together. Americans united to demonstrate their resilience in the face of terrorism; they proved that they wouldn't allow the thousands lost in New York and Washington, DC, perish in vain.
Several of the following rare 9/11 photos were banned in the early days after the attacks. Others have become iconic 9/11 photos that symbolize the strength of the American people. Here, we honor those who lost their lives in the planes, in the towers themselves, and in the surrounding buildings and devastation. We honor those impossibly brave first responders, many of whom gave their lives in order to save as many others as possible.
For those interested in donating, the FealGood Foundation, started by Ground Zero responder John Feal, advocates for first responders' rights and medical benefits.
View Of The Attacks Behind The Statue Of Liberty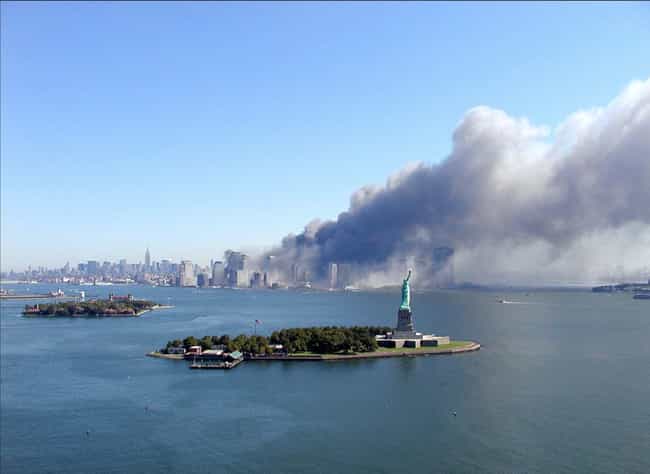 The dichotomy of the beautiful sunny September day in New York juxtaposed with the smoke billowing from Ground Zero is unearthly. The Department of Homeland Security was created in response to 9/11 and combined 22 government agencies into one.
Firefighters Look Over The Rubble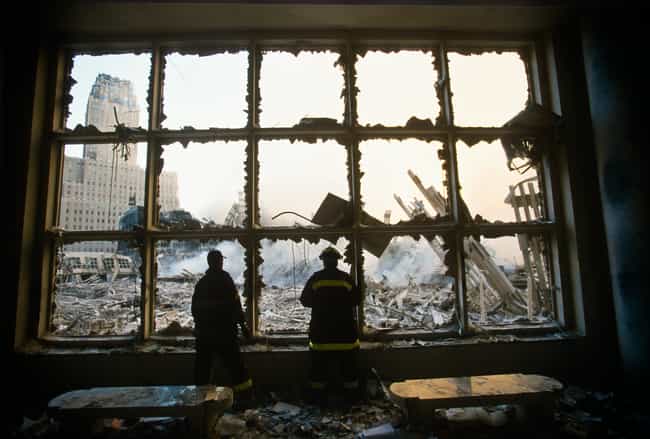 Only 14 people escaped from the impact zone of the south tower (floors 77-85), and only four people total made it out from all of the floors above. After the towers collapsed, only 23 people in all were able to escape from the debris, including 15 rescue workers. The last survivor was found 27 hours after the collapse.
A total of 6,294 people were treated in area hospitals.
Firefighter Directs the FDNY Through The Wreckage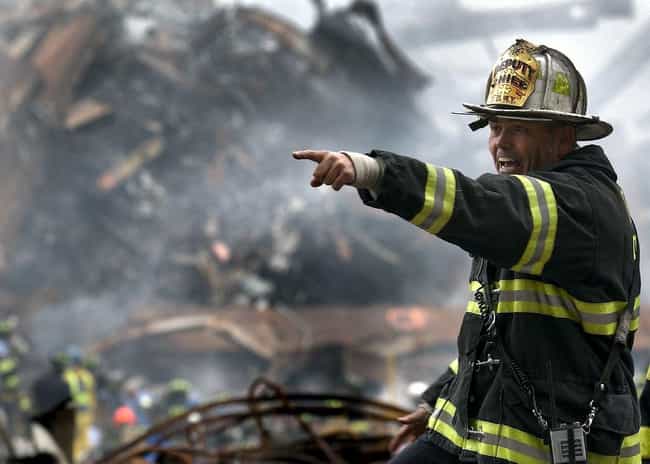 Firefighters took just over 100 days to put out all the fires ignited by the 9/11 attacks on New York.
Toxic Dust And Debris Fill Manhattan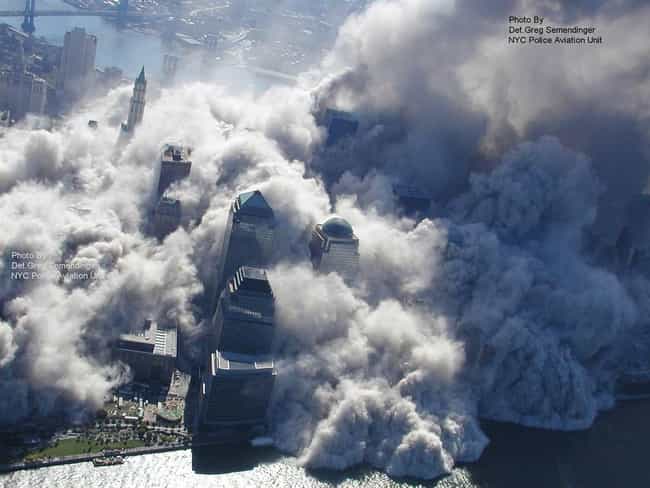 On May 24th, 2007, Dr. Charles S. Hirsch, Chief Medical Examiner in New York, ruled that the 2002 death of Felicia Dunn-Jones in was due to dust exposure, irrefutably linked to the 9/11 attack. It was, therefore, a homicide that raised the 9/11 death toll to 2,750.