90s
Would You Still Hook Up With Your '90s Boy Band Crush Now That He's A Grown Man?

2.2k votes
402 voters
7.3k views
10 items
List Rules Vote up the past crushes you'd still totally hook up with.
Forget One Direction. The 90s had a bevy of boy band stars that captured the crush-worthy attention of many a tween and teen alike. You had your *NSYNC, your Backstreet Boys, your New Kids on the Block, among others. Can you cast your mind back to how passionately you crushed on these guys? But here's an interesting question - is your '90s boy band crush still cute?
If you checked out his Instagram, would you still swoon over his good looks? Would you get butterflies as you parsed through his social media, remembering his heavenly voice, sweet dance moves and banging tunes? Look, not all boy band members are created equal, but time has been especially kind to some of these hotties. Check out these members of '90s boy bands now and find out if you would you still hook up with them today. Vote up the ones that relight your fire.
Then: Ramen-haired, angel-voiced, marionette-string sporting dance machine, Justin Timberlake, caused many a teen to flood their basement before they were quite aware of what that meant. He was so hot, no one questioned the frosted curly tips. It worked, goddmanit!
Now: Now, JT wears suits and ties! He brings sexy back! He voiced a troll in the Trolls movie! Hot stuff.
Would You Still Hit It? This is one fella you won't be saying "Bye Bye Bye" to in the bedroom.
Age: 38
Birthplace: Memphis, Tennessee, USA

Agree or disagree?
see more on Justin Timberlake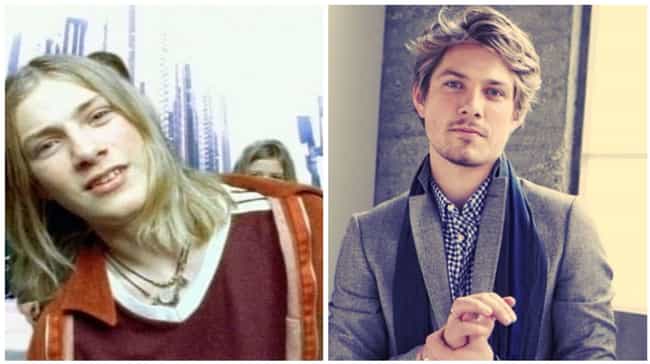 Then: Taylor Hanson, one member of the trio of androgynously long-haired brothers that made up the band Hanson, may not seem like the most obviously crush-worthy 90s boyband member, but some quick internet research proves he definitely was. Besides, his involvement with "MMMbop" means he deserves a place on this list.
Now: Taylor might be the hottest guy on this list! Look at that face! That bone structure! That hair! His new 'do is just as swoon-worthy as his original long locks. You might remember clocking it briefly in Katy Perry's 80s-inspired "(T.G.I.F) Last Friday Night" music video.
Would You Still Hit It? You're going to want to get hands-on with this Handsome Hanson.
Age: 35
Birthplace: USA, Oklahoma, Tulsa

Agree or disagree?
see more on Taylor Hanson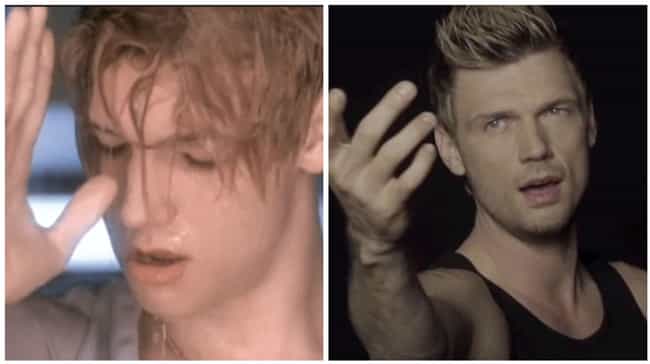 Then: Who wouldn't have fallen for that sweet, slick, blonde middle parting? You'd have to have been made of stone to not want to run your hands through that peak 90s hair 'do. Not only was Nick Carter a hottie and a half, he was a big brother too, going so far as to lend some guest rap vocals (if you can call them that) to little brother Aaron Carter's track "Oh, Aaron".
Now: Nick has shed the parted blonde locks for a more contemporary do, and he also looks to have beefed up a little! His appearance on Nick Viall's season of The Bachelor, and his tank top-sporting self in the "Show 'Em What You're Made Of" teaser gave the world front row seats to the Nick Carter gun show.
Would You Still Hit It? Ugh, is Nick Carter sexual? Yeah! Is he only one? Yeah! Of course you'd still hit it.
Age: 39
Birthplace: Jamestown, New York, United States of America

Agree or disagree?
see more on Nick Carter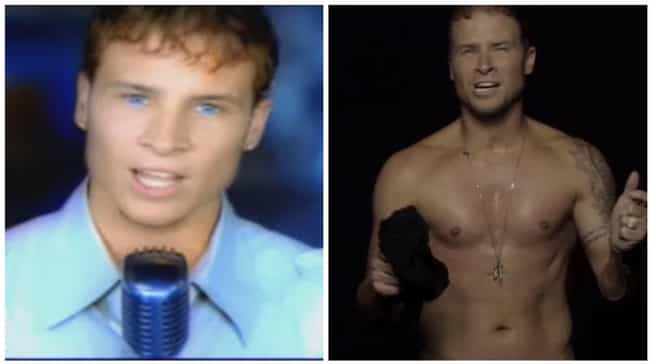 Then: Peep those baby blues! Brian Littrell is probably one of the few guys in the world you could stand to be serenaded by. That sustained wouldn't be awkward. You'd fall into those pupils and be swept away by "I Want It That Way".
Now: Guys.. Brian beefed up! Just look at his torso for the "Show 'Em What You're Made Of" teaser. Those pecs! That tattoo! Brian got better with age, baby.
Would You Still Hit It? You Littrell-y would.
Age: 44
Birthplace: Lexington, Kentucky, United States of America

Agree or disagree?
see more on Brian Littrell