Total Nerd
'90s Cartoons No Kid Is Nostalgic About

2.5k votes
326 voters
6.8k views
21 items
List Rules Vote up the forgotten '90s cartoons you won't mind forgetting again right after you cast your vote.
The 1990s featured some of the most memorable cartoons ever made, and the people who grew up watching them still remember them fondly. This was the decade that produced shows like Animaniacs, Rugrats, Batman: The Animated Series, Arthur, and so much more. While there are plenty of shows that people remember with nostalgia, there are just as many that folks would prefer to have forgotten.
Not every series can go on to become a pop-cultural touchstone like Gargoyles or The Powerpuff Girls. There are plenty of stinkers cluttering up dusty bins of VHS tapes at your local flea market. While there may be some fans who disagree with the selections on this list, these toons are the ones hardly anyone is nostalgic about these days. Most people just forgot they existed. Check through the list and vote up your (least) favorite to see which stinker floats to the top.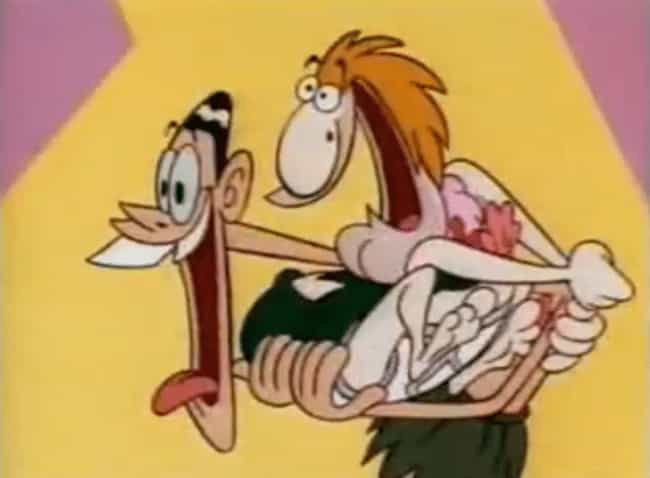 It didn't take long for Hanna-Barbera to produce a television series based on the wildly popular film of the same name. In less than a year, the company dropped 13 episodes of a series called Dumb and Dumber: The Animated Series on ABC. While the film managed to capture a wide audience with its gross-out humor and madcap antics, the series did not. It was canceled after one season.
The show revolves around Lloyd and Harry's misadventures after they reacquire their custom van, which is called the Shag-n-Wagon in the film but goes by the less offensive "Otto" in the series. The show also features a new female character named Kitty, a purple pet beaver who is smarter than the two human protagonists.

Comfortable forgetting this one?
see more on Dumb and Dumber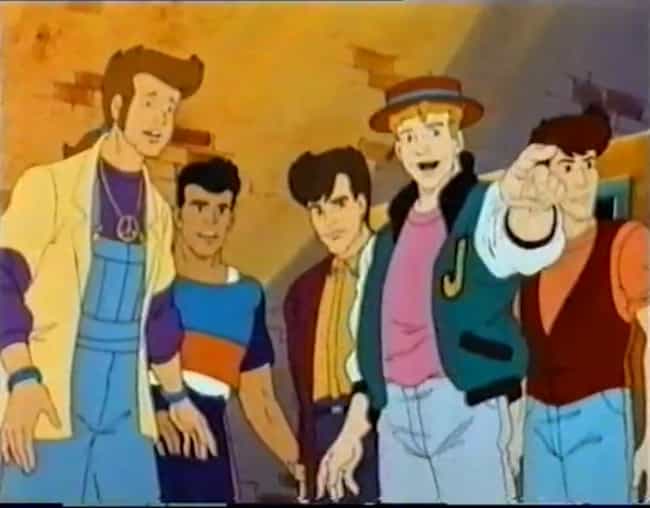 These days, boy bands from Korea are considered to be some of the most popular groups around, but back in the 1980s and early '90s, you'd be hard-pressed to find anyone who didn't know who New Kids on the Block were. The band was so popular, a plethora of merchandise sprung up around them, which included an animated series simply called New Kids on the Block.
The cartoon focuses on the group as they get into various antics alongside their real-world manager, Maurice Starr. Fifteen episodes aired before it was canceled just four months after it premiered on ABC.

Comfortable forgetting this one?
see more on New Kids on the Block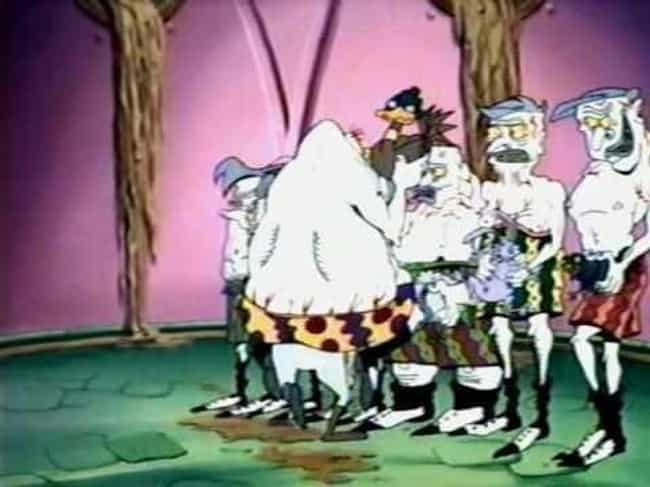 MTV had a lot of animated series airing on the network in the '90s, most of which were aimed at young adults, and some of which were pretty awful. The worst of the bunch was probably The Brothers Grunt, which premiered in 1994 and was canceled the following year. Only 12 episodes were ever made, and there aren't many people who remember this strange series.
The show revolves around a group of rubbery, yellow-eyed humanoids named Frank, Tony, Bing, Dean, and Sammy. They only ever wear underpants, eat cheese as their favorite meal, and live in a monastery in the wilderness. Ostensibly, the show was about the Grunts searching for their lost brother, Perry.
The show was met with negative reviews and has since been forgotten by most who suffered through watching it.

Comfortable forgetting this one?
see more on The Brothers Grunt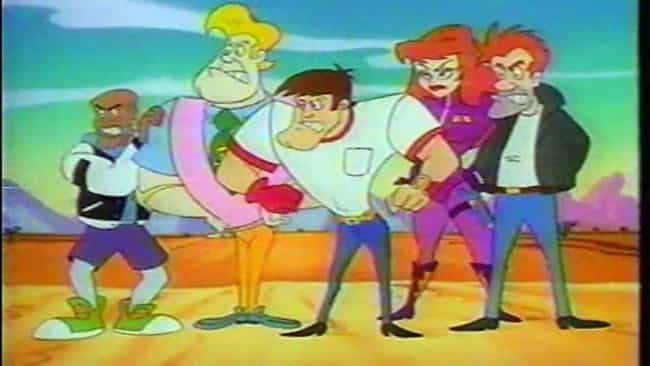 Though its title suggests this show is all about a group of stunt-performing canines, it is actually about a group of stunt performers, who are sadly human. They do have a bulldog alongside them on their adventures, and his name is "Human," which sort of works to poke fun at the series title. The series is based on a comic book of the same name.
The show held together for two years, and managed to put out 40 episodes in Canada and the United States. It's somewhat like Scooby-Doo in that it features a group of youngish people going about solving problems heroically. The twist revolves around the fact that they are all stunt performers - but other than that and a catchy theme song, there isn't much that is noteworthy about the show.

Comfortable forgetting this one?
see more on Stunt Dawgs