Total Nerd Hidden Easter Eggs from Your Favorite 90s Movies

2.9k votes
411 voters
131.4k views
38 items
List Rules Vote for the most interesting hidden gems
You know how Hitchcock liked to play "Where's Waldo" in all of his films and make a sneaky cameo appearance? Or what about when Quentin Tarantino recycles some of his old characters and references them in new films? These are examples of Easter eggs, those hidden, but intentionally placed wink-wink, inside jokes that are popular in many movies and Hollywood films - and the '90s were no exception. All your favorite '90s films are chock full of clever Easter eggs, but you better be paying attention if you want to see them.


As you can imagine, film buffs have become totally obsessed with finding these hidden gems. Easter eggs make repeated viewings of a movie and watching a film with the DVD commentary on an absolute must for movie geeks and '90s nostalgia fans alike. Classic movies from the nineties that are full of Easter eggs include Fight Club, Pulp Fiction, and a whole bunch of Disney films.

This list of totally cool Easter eggs from your favorite movies of the 1990s will take you back to that memorable decade in film, and you'll see some of the top 90s movies in a whole new way. Some of these 90s film Easter eggs you might have heard of before, while others are a little more obscure. Nonetheless, they're all totally cool.

Vote up the coolest and most interesting hidden Easter eggs from 90s movies below!
The Moth Head on the Silence of the Lambs Movie Poster Is Actually Naked Ladies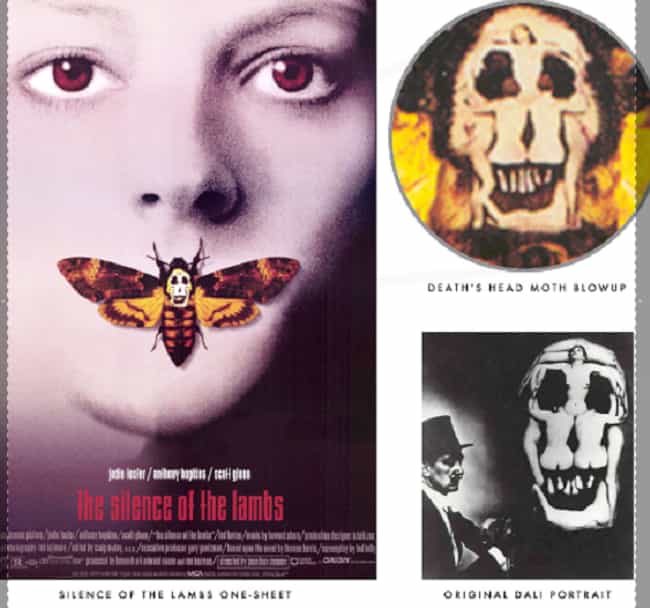 You know the iconic death head's moth with the skull marking on
The Silence of the Lambs
poster? Turns out it's not a skull at all, it's actually seven nude women in the shape of skull, taken from a famous photograph with surrealist master Salvador Dali.

Is this interesting?
Fight Club Features a Hidden Message from Tyler Durden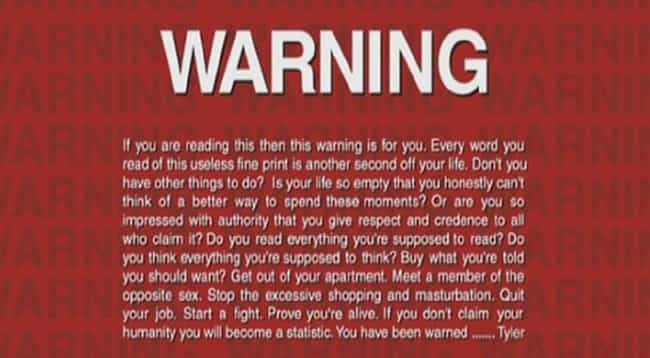 This is perhaps one of the best Easter eggs of all time. At the beginning of David Fincher's postmodern rant on consumerism, the FBI warning reads:
"
If you are reading this then this warning is for you. Every word you read of this useless fine print is another second of your life. Don't you have other things to do? Is your life so empty that you honestly can't think of a better way to spend these moments? Or are you so impressed with authority that you give respect and credence to all who claim it? Do you read everything you're supposed to read? Do you think everything you're supposed to think? Buy what you're told you should want? Get out of your apartment. Meet a member of the opposite sex. Stop the excessive shopping and masturbation. Quit your job. Start a fight. Prove you're alive. If you don't claim your humanity you will become a statistic. You have been warned.......Tyler.
"

Is this interesting?
E.T. Sits in on a Senate Hearing in Star Wars Episode I: The Phantom Menace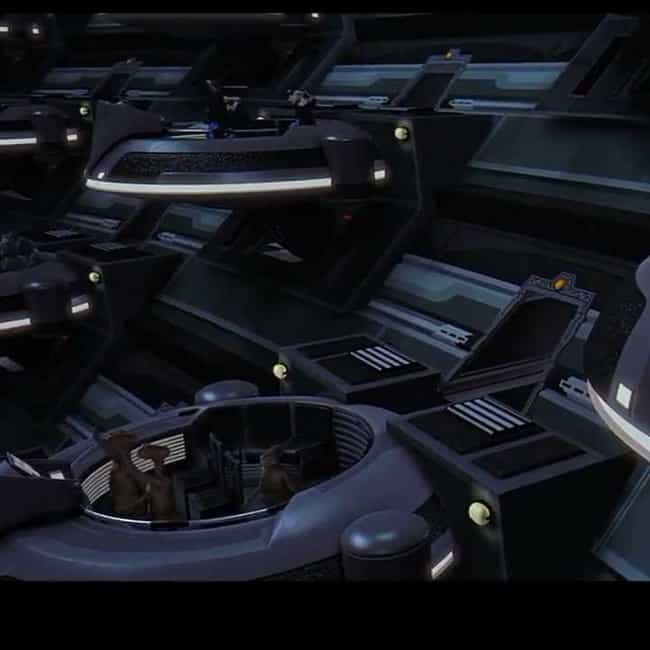 As we all know, George Lucas and Steven Spielberg are old friends who came up in the film business together. If you look past Queen Amidala in this scene from
The Phantom Menace
, you can spot a three E.T.s (or what really looks like E.T.) sitting in on the Senate meeting.

Is this interesting?
Fire Marshall Bill Makes an Appearance in Liar Liar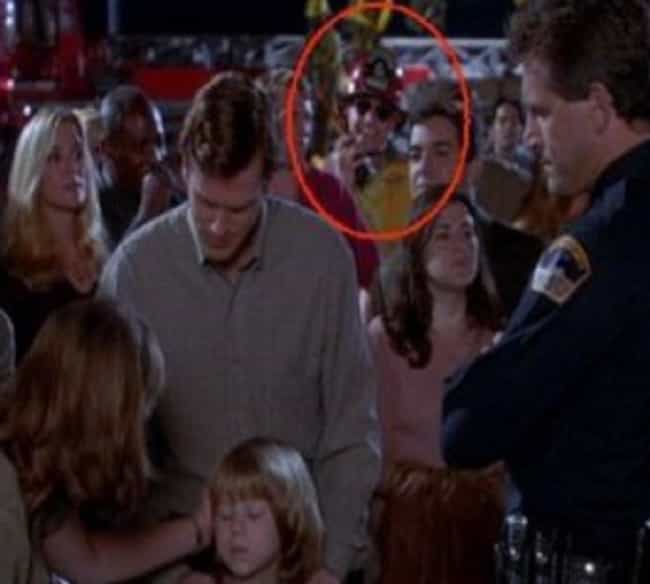 During the last scene of the Jim Carrey comedy
Liar Liar
, if you look close enough into the crowd, you will spot Fire Marshall Bill, a character Carrey played during his
In Living Color
days.

Is this interesting?