Teens

'90s Movies That Totally Defined Teenage Girl Life

16.7k votes
2.8k voters
221.7k views
32 items
List Rules Vote up the films that were basically your life story (sort of) when you were a teen in the 1990s.
Teen movies really hit their peak during the '90s. From blood-soaked horror flicks to tearjerking coming-of-age films; from mushy high school romances to sexually awkward gross-out comedies, the films on this list all have one major commonality - popularity! Some of the greatest teen movies of the '90s were the ones aimed at teenage girls, so we're bringing you this list of all the most iconic '90s movies that changed female lives forever.
What were your favorite '90s teen movies growing up? Even if you're not a girly girl, you'll be able to spot some favorites in this list. The perils of popularity, the anxieties of sex and dating, and the dangers of stepping outside the status quo were all subjects these films explored (the relatable stuff, right?). Some '90s movies for teen girls, like But I'm a Cheerleader, and Just Another Girl on the IRT, even discovered funny, heartfelt ways of exploring important social issues like race and sexual identity.
For the first time, VHS was transitioning into a sell-through market, meaning tapes and DVDs were finally cheap enough for studios to move tens of thousands of copies, rather than just selling to collectors and video stores. If you missed a movie in the theater, you could wait a few months and buy or rent a copy, then take it home and play it on your VCR (or DVD player, if your family was swaggy enough to own one yet). And come on - no '90s sleepover was complete without an hour of pre-party browsing at the local video store to snag a couple of the latest new releases.
Were you more of a Cher or were you more of a Ty? Do you remember the exact moment you first fell in permanent, endless love with
Fairuza Balk
? Vote below on the '90s teen movies that most defined your teen girl experience!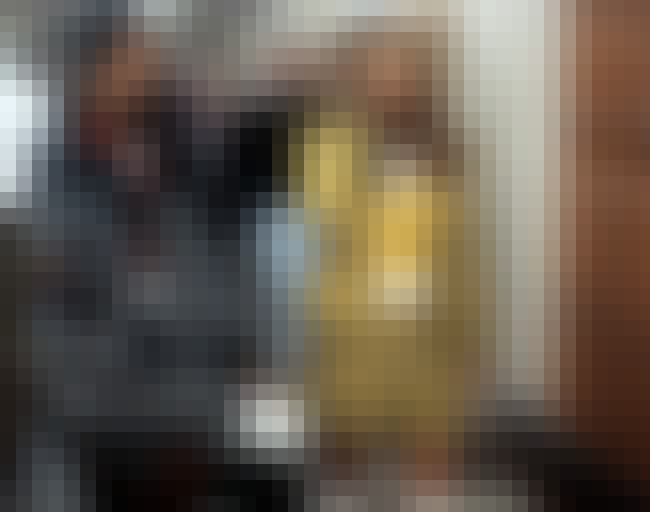 Possibly the most defining teen movie of the '90s, Clueless was as remarkable for its stars' eye-popping wardrobes as it was for its biting and ironic sense of humor. Cher and Dionne are the academically underachieving, socially overachieving stars of an upper crust Beverly Hills high school.
Though she's a ray of sunshine whenever she's getting her own way, things change for Cher when her newly college-educated stepbrother returns home and starts making her feel guilty about her vapid lifestyle. In typical fashion, a convenient transfer student appears, and Cher decides to take the girl under her wing and improve her life by molding her into a model member of her clique.
Overdressed popularity queens are usually the villains of teen movies. Part of what makes
Clueless
so funny and sweet is that Cher's intentions remain pure, even if she's a little spoiled, and sometimes gets mentally sidetracked thinking about how fabulous she is. Aside from the usual themes,
Clueless
is a great movie about the importance of not judging people at first glance.
Actors: Alicia Silverstone, Brittany Murphy, Paul Rudd, Stacey Dash, Wallace Shawn, + more
Initial Release: 1995
Directed by: Amy Heckerling
Rated: PG-13 (USA)
Also Ranked
#39 on 'Old' Movies Every Young Person Needs To Watch In Their Lifetime
#70 on The Greatest Soundtracks of All Time
#10 on The Greatest Chick Flicks Ever Made
#5 on The Best Movies for Young Girls
More Clueless
The Best Outfits from Clueless
The Best Words That Clueless Totally Invented

Did this define your life in the 90s?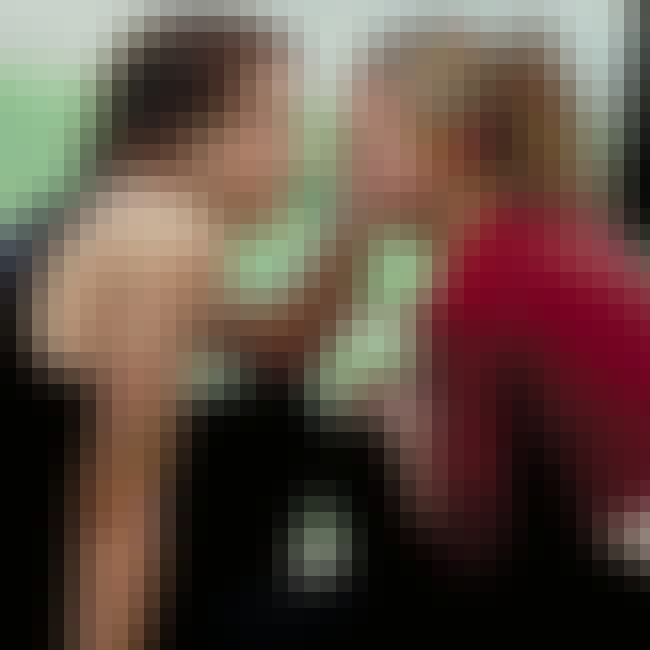 Based on (of all things) Shakespeare's Taming of the Shrew, 10 Things I Hate About You is basically about getting your parents to loosen up and let you start learning to be an adult already. It was also one of Heath Ledger's earliest movies, before he started getting all weird and freaky and doing roles that were serious and sometimes upsetting.
This movie stars Julia Stiles and Larisa Oleynik, who, at the time, was most recognizable as the star of Nickelodeon's weird sci-fi show,
The Secret World of Alex Mack
. Stiles and Oleynik play two sisters who must navigate the bizarre dating stipulations of their overbearing father in order to respectively date Heath Ledger, and the less-impressive Andrew Keegan.
Actors: Joseph Gordon-Levitt, Gabrielle Union, Heath Ledger, Julia Stiles, Allison Janney, + more
Initial Release: 1999
Directed by: Gil Junger
Rated: PG-13 (USA)
Also Ranked
#78 on The Greatest Soundtracks of All Time
#17 on The Best Movies of 1999
#28 on The Best Movies for Young Girls
#1 on The Best Teen Romance Movies

Did this define your life in the 90s?
see more on 10 Things I Hate About You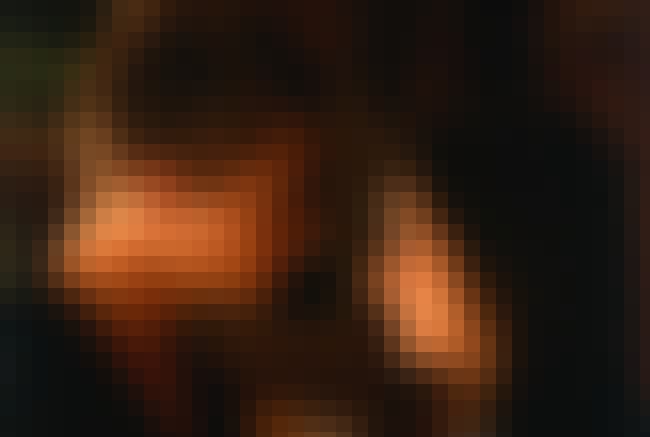 Basically a sexual thriller for teenagers, Cruel Intentions was notorious for being dirty and naughty. It contained things like lesbian kissing, verbal references to anal sex, and some really overweening cleavage on the part of Sarah Michelle Gellar, as well as possibly the first ever subplot in a feature film about somebody's nudes getting leaked on the Internet.
Based upon an 18th century French stage play,
Les Liaisons dangereus (Dangerous Liaisons)
,
Cruel Intentions
tells the story of a pair of cynical and overprivileged prep students played by Gellar and Ryan Philippe. Out of boredom and general misanthropy, Philippe bets Gellar that he can seduce an incoming transfer student (these movies are full of transfer students) who recently published an article in a teen magazine about all the reasons why she plans to remain a virgin until marriage.
Actors: Reese Witherspoon, Sarah Michelle Gellar, Tara Reid, Ryan Phillippe, Selma Blair, + more
Initial Release: 1999
Directed by: Roger Kumble
Rated: R (USA)
Also Ranked
#30 on The Best Movies of 1999
#83 on The Best Teen Romance Movies
#25 on The Most Awkward Movies to Watch with Your Parents
#15 on Awesome Teen Movies You Must See Before You Turn 20
Did this define your life in the 90s?
see more on Cruel Intentions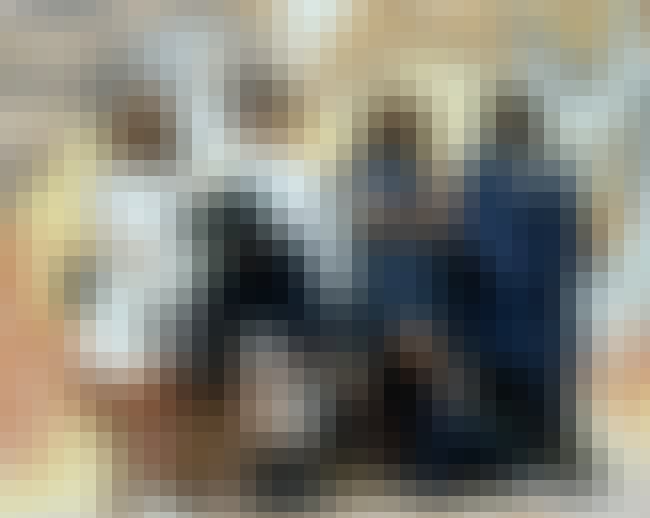 The film that launched a thousand fumbling adolescent Wicca phases, The Craft, formally stars Robin Tunney as transfer student Sarah, whose existence is turned upside down after she falls in with a group of scowling, outcast goth girls who claim to be witches. At war her whole life with her own volatile supernatural abilities, Sarah quickly discovers that the other girls's powers are likewise legit - and that when pooled together, their abilities can be dangerous.
The real star of
The Craft
is Fairuza Balk, who stalks, leers, and pouts her way maniacally through the film as the group's unhinged ringleader, Nancy. This movie was pretty much the highlight of Balk's career, unfortunately, but her performance is amazing, and it remains one of the most iconic of the decade. No woman has ever done so much singlehandedly to spike purple lipstick sales, arouse hidden sapphic desires, and encourage irresponsible dabbling in the occult.
Actors: Neve Campbell, Robin Tunney, Christine Taylor, Holly Marie Combs, Fairuza Balk, + more
Initial Release: 1996
Directed by: Andrew Fleming
Rated: R (USA)
Also Ranked
#33 on The Best Movies of 1996
#13 on The Greatest Supernatural & Paranormal Teen Films
#21 on Great Movies About Furious Women Out for Revenge
#26 on Great Movies That Take Place in Autumn

Did this define your life in the 90s?
see more on The Craft