90s Movies

The '90s Movies That Stuck with You the Most

696 votes
309 voters
2.3k views
29 items
List Rules Not necessarily the best, your favorite, or the most rewatchable movies, but rather films that - for whatever reason, perhaps something poignant, perhaps something disturbing - have stuck in your brain long after seeing them.
We hope you love the products we recommend! Just so you know, Ranker may collect a share of sales or other compensation from the links on this page. Oh, and FYI — prices are accurate and items in stock as of time of publication.
The last decade of the 20th century was a prime time for film. The release of Pulp Fiction introduced spectators to hyper-stylized independent movies, that could accessibly cross over to the mainstream, and delight audiences, introducing them to a new kind of cinema. Additionally, the decade saw some of the biggest movies stars in the world, like Tom Cruise and Julia Roberts, reach heights of movie stardom reserved only for Hollywood royalty. These are the '90s movies that stuck with you the most.
The decade was littered with memorable '90s movies. One interesting trend is the number of films that feature jaw dropping twist endings. The Sixth Sense, Seven, Fight Club, The Crying Game, and The Usual Suspects all made the list.
The 1990s, of course, had its iconic love stories as well. Audiences swooned with Vivian (Julia Roberts) as she fell in love with Edward (Richard Gere) in Pretty Woman. Jerry Maguire (Tom Cruise) was able to push greed aside and find the partner who completed him. And despite the tragedy in Ghost, we always had "ditto."
Speaking of 1990s tragic films, Titanic, the epic drama from James Cameron, may have made us weep, but we'll never forget the brief and brilliant love story of Rose and Jack. The 1990s brought us the Dude, his Dudeness, or Duder, or El Duderino if you're not into the whole brevity thing. And, Martin Scorsese opened the door to what it was actually like to be one of the crew, a goodfella a gangster, and made it okay to root for the bad guys.
Be sure to make your voice heard and upvote the 90s movies you remember most or add the memorable 90s movies that stick with you today if they aren't already listed.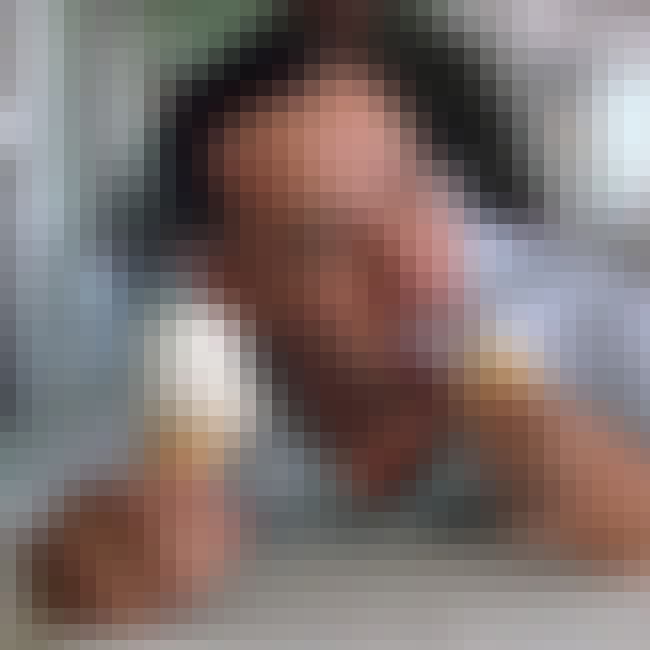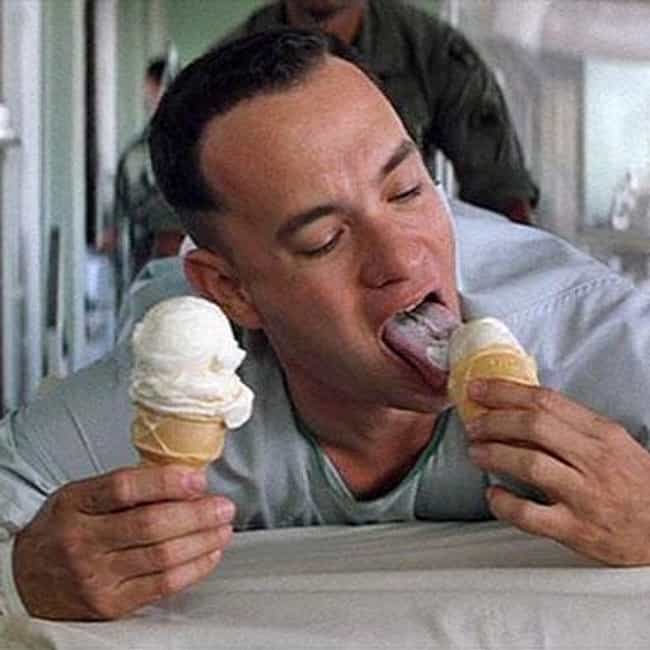 Forrest Gump is a 1994 American epic romantic-comedy-drama film based on the 1986 novel of the same name by Winston Groom. The film was directed by Robert Zemeckis and stars Tom Hanks, Robin Wright, Gary Sinise, Mykelti Williamson, and Sally Field. The story depicts several decades in the life of Forrest Gump, a slow-witted and naïve, but good-hearted and athletically prodigious, man from Alabama who witnesses, and in some cases influences, some of the defining events of the latter half of the 20th century in the United States; more specifically, the period between Forrest's birth in 1944 and 1982. The film differs substantially from Winston Groom's novel on which it was based, including ...more on Wikipedia
Actors: Tom Hanks, Kurt Russell, Sally Field, Haley Joel Osment, Robin Wright, + more
Initial Release: 1994
Directed by: Robert Zemeckis
Screenplay by: Eric Roth
Genres (Film): Romance Film, Drama, Comedy, Epic film, Comedy-drama, + more
Tagline: Life is like a box of chocolates...you never know what you're gonna get., The world will never be the same once you've seen it through the eyes of Forrest Gump.
Rated: PG-13 (USA)
Also Ranked
#33 on The Best War Movies Ever
#1 on The Greatest Soundtracks of All Time
#1 on The Most Rewatchable Movies
#1 on Movies That Should Never Be Remade


Agree or disagree?
see more on Forrest Gump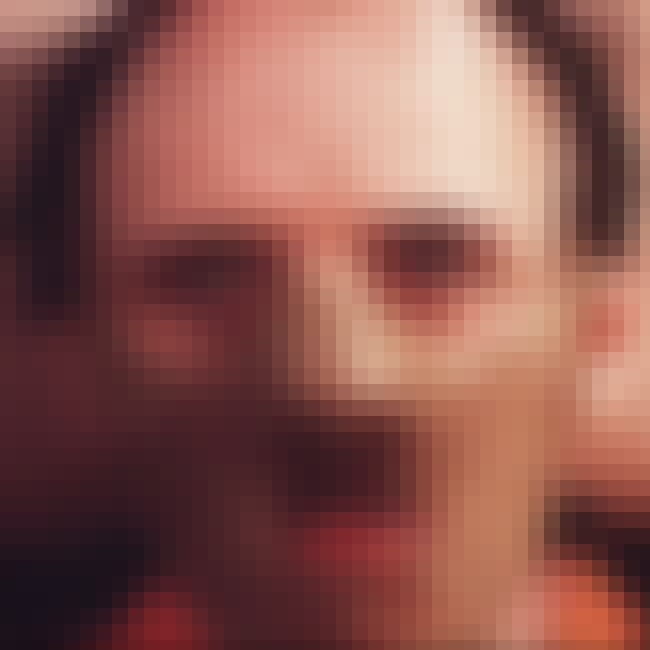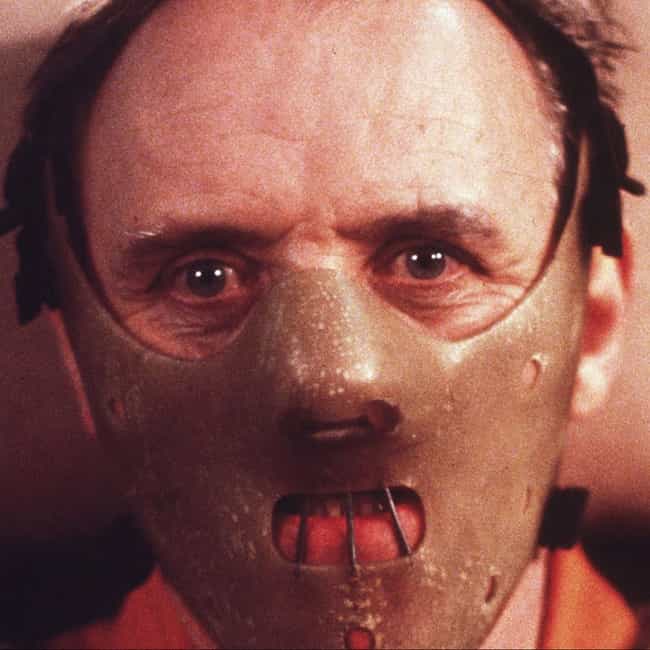 The Silence of the Lambs is a 1991 American thriller film that blends elements of the crime and horror genres. Directed by Jonathan Demme and starring Jodie Foster, Anthony Hopkins, and Scott Glenn, the film is based on Thomas Harris' 1988 novel of the same name, his second to feature Hannibal Lecter, a brilliant psychiatrist and cannibalistic serial killer. In the film, Clarice Starling, a young U.S. FBI trainee, seeks the advice of the imprisoned Dr. Lecter to apprehend another serial killer, known only as "Buffalo Bill". The Silence of the Lambs was released on February 14, 1991, and grossed $272.7 million worldwide against its $19 million budget. It was only the third film, the other two ...more on Wikipedia
Actors: Jodie Foster, Anthony Hopkins, Chris Isaak, George A. Romero, Roger Corman, + more
Initial Release: 1991
Directed by: Jonathan Demme
Screenplay by: Ted Tally
Genres (Film): Horror, Crime Fiction, Thriller, Drama
Tagline: The only way to stop a killer is by going in to the mind of a madman., Dr. Hannibal Lecter. Brilliant. Cunning. Psychotic. In his mind lies the clue to a ruthless killer. Clarice Starling, FBI. Brilliant. Vulnerable. Alone. She must trust him to stop the killer., Prepare yourself for the most exciting, mesmerising and terrifying two hours of your life!, + more
Rated: R (USA)
Sequel: Hannibal
Prequel: Red Dragon
Also Ranked
#1 on The Best Psychological Thrillers of All Time
#6 on The Very Best Oscar-Winning Movies
#31 on The Most Rewatchable Movies
#61 on 'Old' Movies Every Young Person Needs To Watch In Their Lifetime


Agree or disagree?
see more on The Silence of the Lambs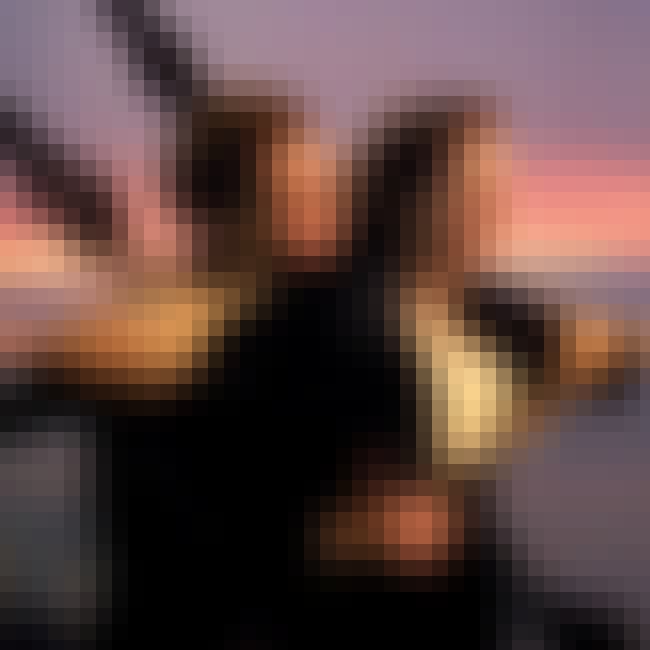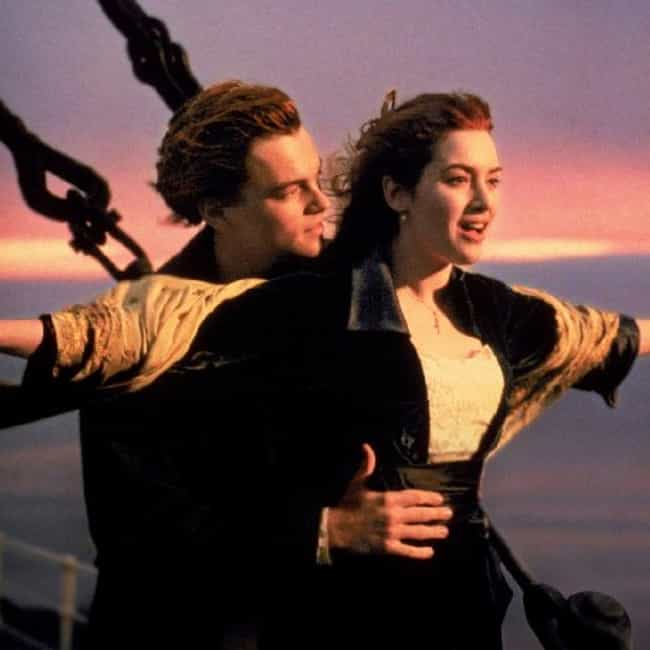 Watch for Free with Amazon Prime Free Trial
Titanic is a 1997 American epic romantic disaster drama film directed, written, co-produced, and co-edited by James Cameron. A fictionalized account of what happened to the RMS Titanic, it stars Leonardo DiCaprio and Kate Winslet as members of different social classes who fall in love aboard the ship during its ill-fated maiden voyage. Cameron's inspiration for the film came from his fascination with shipwrecks; he felt a love story interspersed with the human loss would be essential to convey the emotional message of the disaster. Production began in 1995, when Cameron shot footage of the actual Titanic wreck. ...more on Wikipedia
Actors: Leonardo DiCaprio, Kate Winslet, Kathy Bates, James Cameron, Bill Paxton, + more
Initial Release: 1997
Directed by: James Cameron
Screenplay by: James Cameron
Genres (Film): Romance Film, Historical drama, Drama, Epic film
Tagline: Collide With Destiny., Nothing On Earth Could Come Between Them., The most incredible thing that ever happened is about to happen to you.
Rated: 12+ (RU), PG-13 (USA), FSK 12
Also Ranked
#21 on The Very Best Oscar-Winning Movies
#47 on The Most Rewatchable Movies
#6 on The Greatest Chick Flicks Ever Made
#23 on The Best Movies for Young Girls


Agree or disagree?
see more on Titanic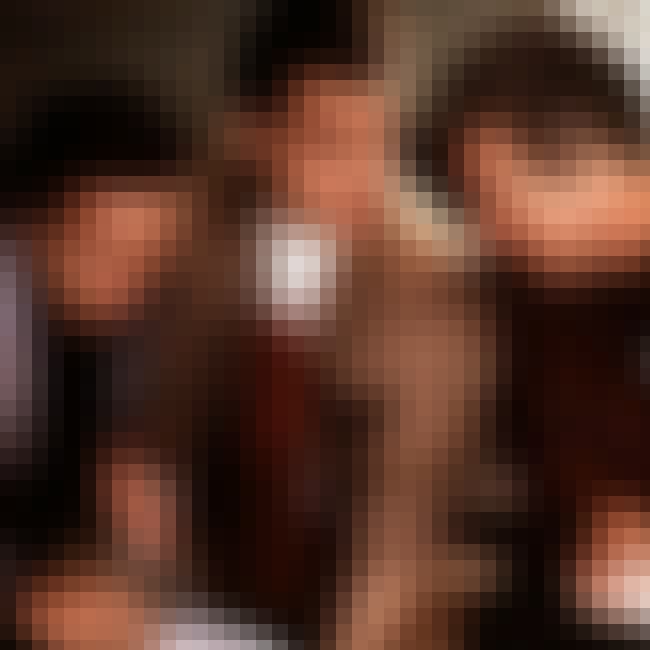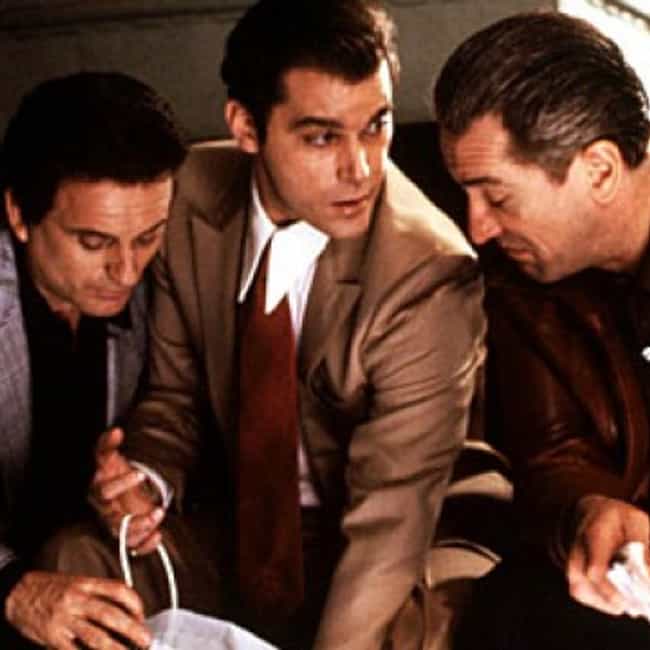 Goodfellas is a 1990 American crime film directed by Martin Scorsese. It is a film adaptation of the 1986 non-fiction book Wiseguy by Nicholas Pileggi, who co-wrote the screenplay with Scorsese. The film narrates the rise and fall of Lucchese crime family associate Henry Hill and his friends over a period from 1955 to 1980. Initially naming the film Wise Guy, Scorsese postponed making it; later, he and Pileggi changed the name to Goodfellas. To prepare for their roles in the film, Robert De Niro, Joe Pesci, and Ray Liotta often spoke with Pileggi, who shared research material left over from writing the book. According to Pesci, improvisation and ad-libbing came out of rehearsals where ...more on Wikipedia
Actors: Robert De Niro, Samuel L. Jackson, Joe Pesci, Ray Liotta, Paul Sorvino, + more
Initial Release: 1990
Directed by: Martin Scorsese
Screenplay by: Nicholas Pileggi, Martin Scorsese
Genres (Film): Music, Crime Fiction, Thriller, Biographical film, Drama
Tagline: "I always wanted to be a gangster." - Henry Hill, Murderers come with smiles., Shooting people was `No big deal'., Three Decades of Life in the Mafia.
Rated: R (USA)
Also Ranked
#39 on The Most Rewatchable Movies
#19 on The Best Movies Based on Books
#44 on The Best Rainy Day Movies
#6 on The Best Movies of All Time


Agree or disagree?
see more on Goodfellas