Soundtracks

12 Epic '90s Soundtracks That Are Better Than The Actual Movie

484 votes
139 voters
4.9k views
12 items
List Rules Vote up the soundtracks that most outshine the movies they score.
We hope you love the products we recommend! Just so you know, Ranker may collect a share of sales or other compensation from the links on this page. Oh, and FYI — prices are accurate and items in stock as of time of publication.
The '90s was by no means the worst decade in cinematic history, though some duds definitely made it to the screen. Waves of nostalgia glamorizing an era of Beanie Babies and bootcut jeans can be deceiving, but in reality, even some of the highest grossing movies of the '90s were pretty bad.
But even the worst '90s movies had one thing going for them: the now-almost-obsolete soundtrack. If you're old enough to have cognitive memories of the '90s, chances are you can remember soundtracks as physical albums - CDs or tapes that had a smattering of contemporary hits featured in a major motion picture. And a lot of these soundtracks from the '90s were better than the films themselves; in fact, some of the best '90s albums might just be compilations pulled together for films. After all, the sheer volume of great music from the decade made it easy to put together a decent mix.
Bad '90s movies with great soundtracks span genres. Remember Batman Forever? You might not, but you've definitely sung along to Seal's "Kiss From a Rose." And what about Spiceworld, and its bubbly pop score? These good soundtracks for bad movies prove that even the worst film has a redeemable quality - even if you have to close your eyes to find it.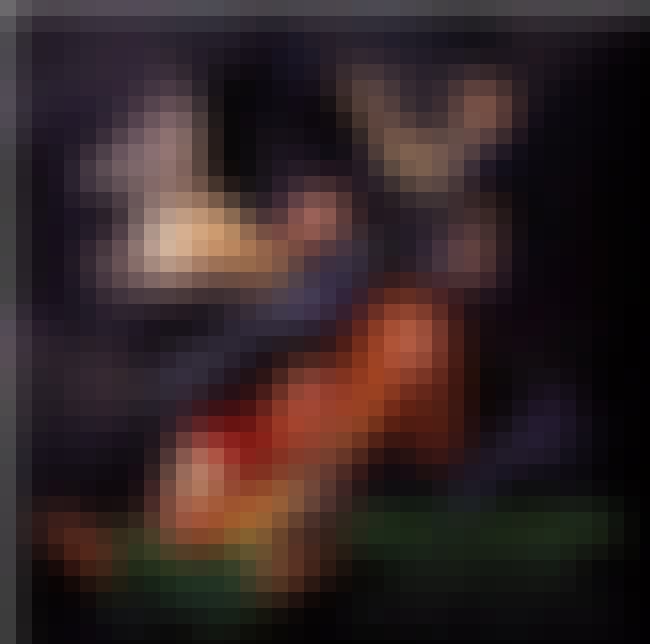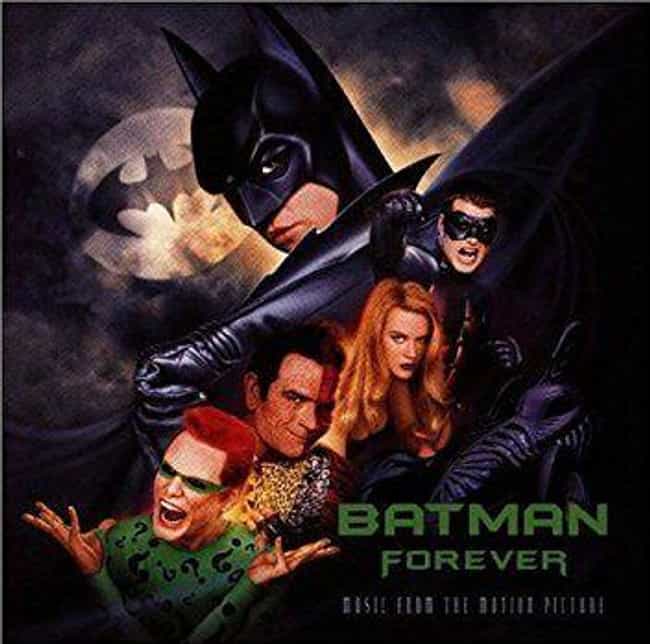 "Kiss From a Rose" by Seal
"Hold Me Thrill Me Kiss Me" by U2
"Where Are You Now" by Brandy
Batman movies were pretty bad in the 1990s, and the worst might just be Joel Schumacher's Batman Forever. An otherwise solid cast is pretty much torpedoed by Val Kilmer's version of Bruce Wayne, and critics resoundingly panned the film. Luckily, all is not lost, as the soundtrack for this movie is way better than it has any right to be.
Actors: Nicole Kidman, Drew Barrymore, Jim Carrey, Val Kilmer, Tommy Lee Jones, + more
Initial Release: 1995
Directed by: Joel Schumacher
Also Ranked
#76 on The Best Superhero Movies Ever Made
#77 on The Greatest Comic Book Movies of All Time
#44 on The Best Superhero Movie Sequels
#40 on The Best Movies of 1995

Agree or disagree?
see more on Batman Forever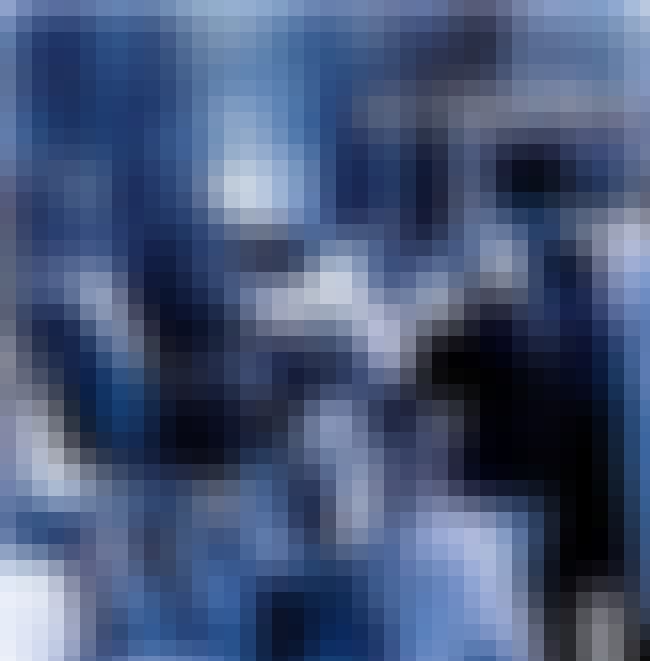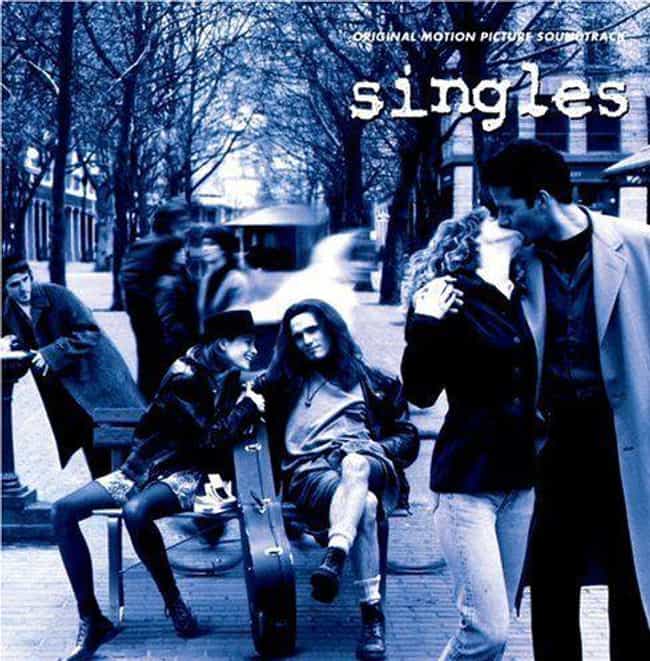 "Breath" by Pearl Jam
"Birth Ritual" by Soundgarden
"Waiting for Somebody" by Paul Westerberg
Cameron Crowe's 1992 film Singles, a cartoonish portrayal of the Seattle grunge scene, was big on interviews as obvious plot devices, and light on just about everything else. Described by the Baltimore Sun's Stephen Hunter as "infernally precious," Singles was not, however, without value - it had a great soundtrack.
All the big bands of the Pacific Northwest are here: Alice in Chains, Pearl Jam, Mudhoney, Screaming Trees, and even a solo Chris Cornell. It also gets bonus points for having two tracks from a post-Replacements Paul Westerberg.
Actors: Paul Giamatti, Eddie Vedder, Chris Cornell, Matt Dillon, Bridget Fonda, + more
Initial Release: 1992
Directed by: Cameron Crowe
Also Ranked
#72 on The Best Movies About Music
#49 on Movies with the Best Soundtracks
#24 on 30+ Great Movies About Dating in Your 20s


Agree or disagree?
see more on Singles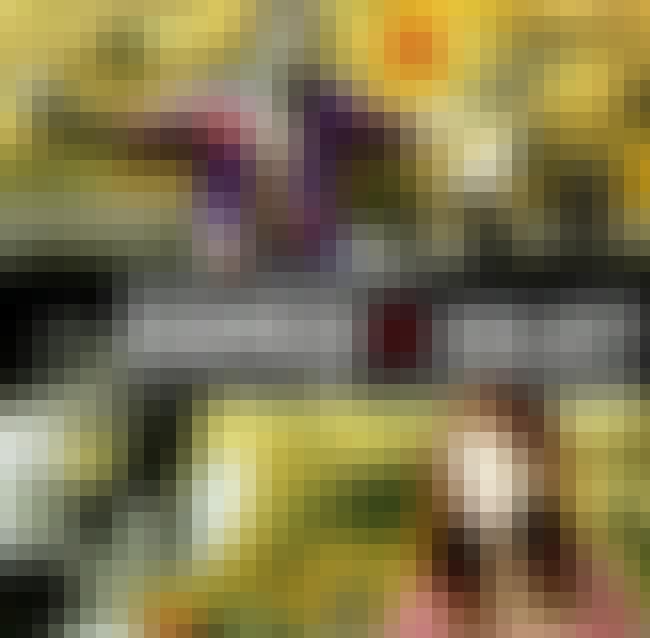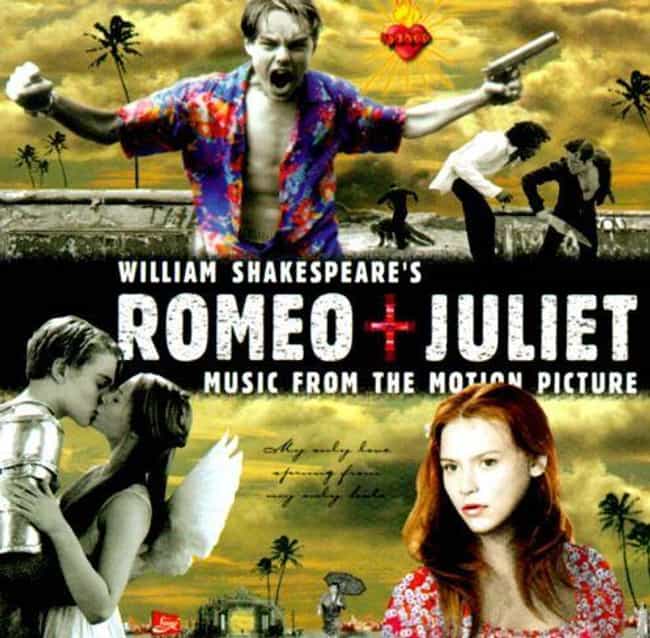 "Lovefool" by The Cardigans
"#1 Crush" by Garbage
"Local God" by Everclear
Baz Lurhmann's films aren't for everybody, but 1996's Romeo + Juliet might not have been for anybody. A retelling of Shakespeare's classic tale set in a post-modern Verona, Romeo + Juliet finds megastars Leonardo DiCaprio and Claire Danes inexplicable trapped in a terrible movie. Mick LaSalle of the San Francisco Chronicle faintly praised the film as, "A monumental disaster."
But in the ashes of this theatrical tire fire lies a soundtrack that is remarkably good, which is not uncommon of Luhrmann films. Radiohead, Everclear, and Garbage all show up, plus the classic '90s track "Lovefool" from the Cardigans is front and center.
Actors: Leonardo DiCaprio, Paul Rudd, Brian Dennehy, John Leguizamo, Pete Postlethwaite, + more
Initial Release: 1996
Directed by: Baz Luhrmann
Also Ranked
#26 on The Best Teen Romance Movies
#59 on The Greatest Date Movies of All Time
#22 on The Best Movies of 1996
#57 on The Greatest Movie Remakes of All Time


Agree or disagree?
see more on Romeo + Juliet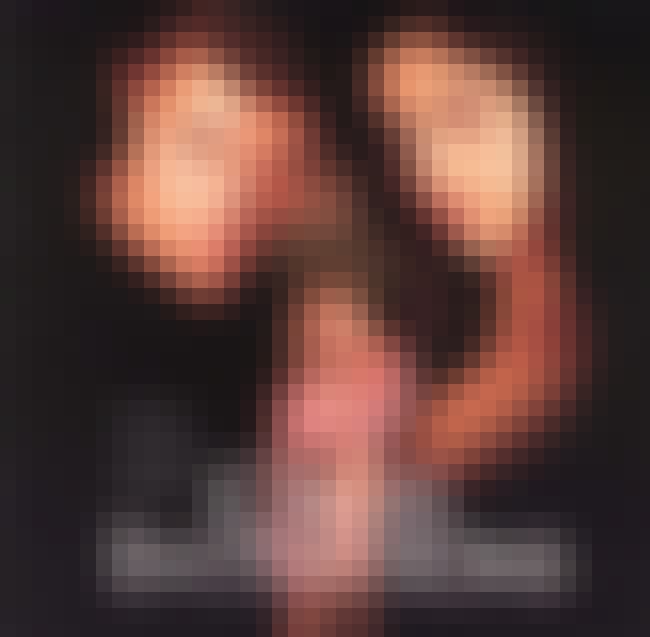 "Bitter Sweet Symphony" by The Verve
"Praise You" by Fatboy Slim
"Coffee & TV" by Blur
From a casting standpoint alone, Cruel Intentions might be the most '90s movie ever conceived. Unfortunately, Reese Witherspoon, Sarah Michelle Gellar, and Ryan Phillippe can't save this laboring snoozefest about rich kid problems. Rick Groen of the Globe and Mail called Cruel Intentions, "The filmic answer to a pack of Spice Girl cards."
Cruel Intentions' saving grace, so much as there is one, is a well put together soundtrack. Placebo, Blur, Aimee Mann, Marcy Playground - these are all artists that deserve better than this movie. The focal point here, however, is the Verve's "Bitter Sweet Symphony," a very '90s song for a very '90s movie.
Actors: Reese Witherspoon, Sarah Michelle Gellar, Tara Reid, Ryan Phillippe, Selma Blair, + more
Initial Release: 1999
Directed by: Roger Kumble
Also Ranked
#15 on Movies Turning 20 in 2019
#30 on The Best Movies of 1999
#83 on The Best Teen Romance Movies
#25 on The Most Awkward Movies to Watch with Your Parents

Agree or disagree?
see more on Cruel Intentions