Weird History
'90s Supermodels Who Are Out There Succeeding In Other Fields

Updated March 31, 2020
12.2k views
13 items
The 1990s were the heyday of supermodels. A few select women, such as Christy Turlington and Tyra Banks, appeared regularly on the covers of magazines across the globe. Those '90s models have since moved on to a variety of different careers - and they're thriving. Who says you can't be among the most beautiful women of all time while also starting your own business or revolutionizing the medical industry?
While models still pique public interest today, they've lost their "super" designation. Still, the post-runway successes of the models who defined an era are enough to make one wonder what the next generation of Victoria's Secret angels might accomplish in 20 years' time.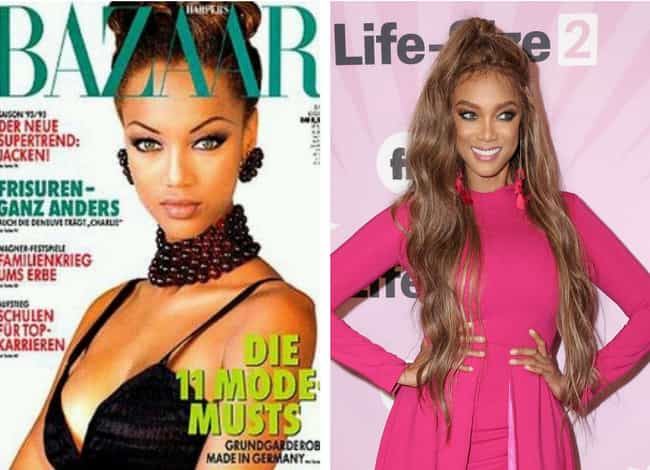 In her post-modeling life, Tyra Banks did anything but fade into obscurity. In addition to hosting and producing one of America's longest-running reality shows, America's Next Top Model, Banks has authored two books, appeared in multiple music videos, started a beauty line, and received a business certificate course at Harvard - not to mention her role as a guest lecturer at Stanford. She has even found time for the occasional acting gig, appearing in guest roles on Black-ish, Glee, and Gossip Girl.
In February 2019, Banks announced she will be opening a modeling theme park at a mall in Santa Monica, California. The park has been given the name Modelland - the same title as her 2010 debut novel - and is scheduled to open in late 2019.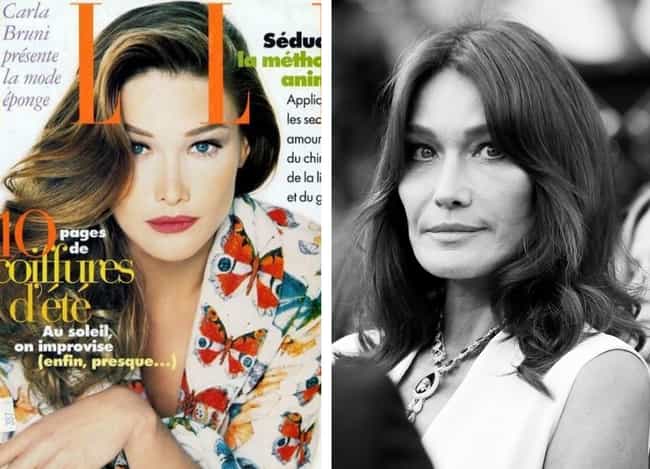 Carla Bruni got into modeling after high school in an attempt to gain independence from her parents, and she quickly excelled. Bruni left the modeling industry in 1997 to try her hand at music. She found success with her album Quelqu'un M'a Dit, which sold 2 million copies. She released French Touch in 2017, which included covers of Depeche Mode, Abba, Willie Nelson, and more. She also dabbled in acting, making an appearance in Woody Allen's Midnight in Paris.
Bruni went on to marry Nicolas Sarkozy, the president of France at the time. The pair met at a dinner party in 2007 and married shortly thereafter. As the country's first lady, Bruni consistently held higher approval ratings than Sarkozy. In 2010, Forbes named her the 35th-most powerful woman in the world.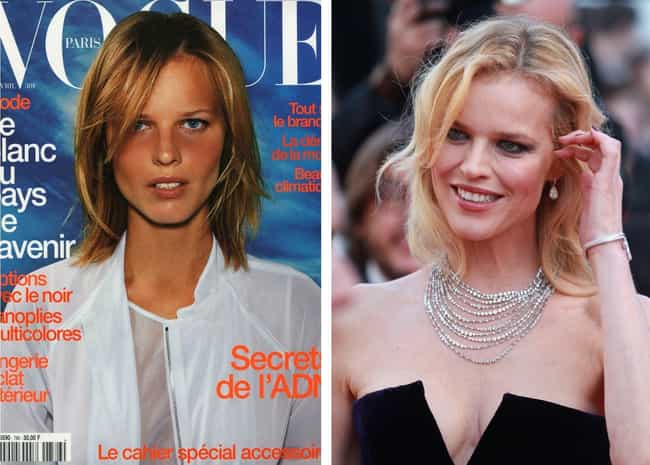 Eva Herzigová was discovered in Germany by an American firm at the age of 17, and she has been modeling ever since. In recent years, she has appeared in Harper's Bazaar Russia, Elle France, and Vogue Czechoslovakia.
Herzigová has partnered with DKMS - which stands for "Deutsche KnochenMarkSpenderdatei" in German, or "German Bone Marrow Donor File" in English - a charitable organization that aims to treat and eradicate blood cancer. Herzigová has personally been involved in creating a DNA database to match donors and recipients. In addition to filming PSAs for the charity, she also created a clothing line for the brand Etam, proceeds from which are donated to DKMS.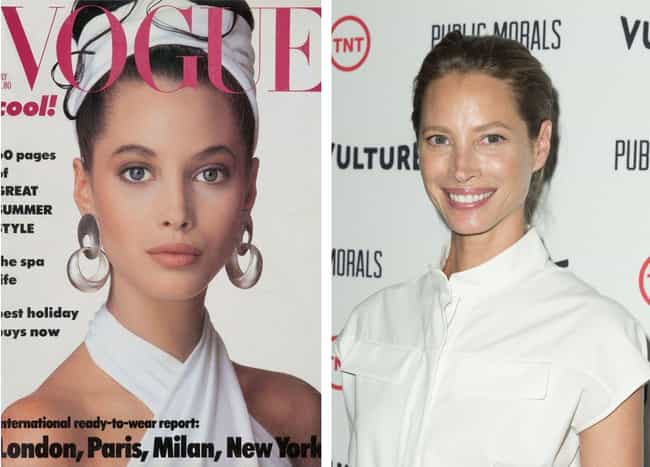 Best known as the face of Maybelline and Calvin Klein, Christy Turlington began modeling at 14 years old. At 24, she was named the "Face of the 20th Century" by New York's Metropolitan Museum of Art. As the popularity of supermodels waned, Turlington earned degrees in Eastern Philosophy and Comparative Religion from New York University and went into business for herself. Her company Turly Inc. sold yoga accessories, which dovetailed with the publication of her book Living Yoga: Creating a Life Practice in 2002.
In 2010, she shifted ventures again, this time to draw awareness to the high maternal mortality rate, particularly among women who give birth in developing countries. She made her directorial debut with a documentary on the subject - No Woman, No Cry - to coincide with the launch of her nonprofit, Every Mother Counts.