Unspeakable Times
The Beautifully Drawn True Crime Trading Cards From The '90s Were An Instant Outrage

There are many who find the world of true crime appealing, as is evidenced by the sales of socks emblazoned with Charles Manson's face, jewelry with charms referencing Ted Bundy and other quirky true crime gifts.
Such memorabilia was once a pipe dream, with newspaper clippings or clandestine chat rooms filled with like-minded people taking its place. That changed in January 1992 when Eclipse Enterprises announced the release of trading cards featuring convicted felons. Fans of the macabre rejoiced while the families of victims made their outrage public.
Amid attempts to ban sales and constant negative media attention, Eclipse successfully peddled millions of the cards before taking them out of print. Even so, any collectors willing to spend a little can still purchase them on sites such as Amazon and eBay.
Eclipse Announced The Cards Right After Jeffrey Dahmer's 1992 Trial Began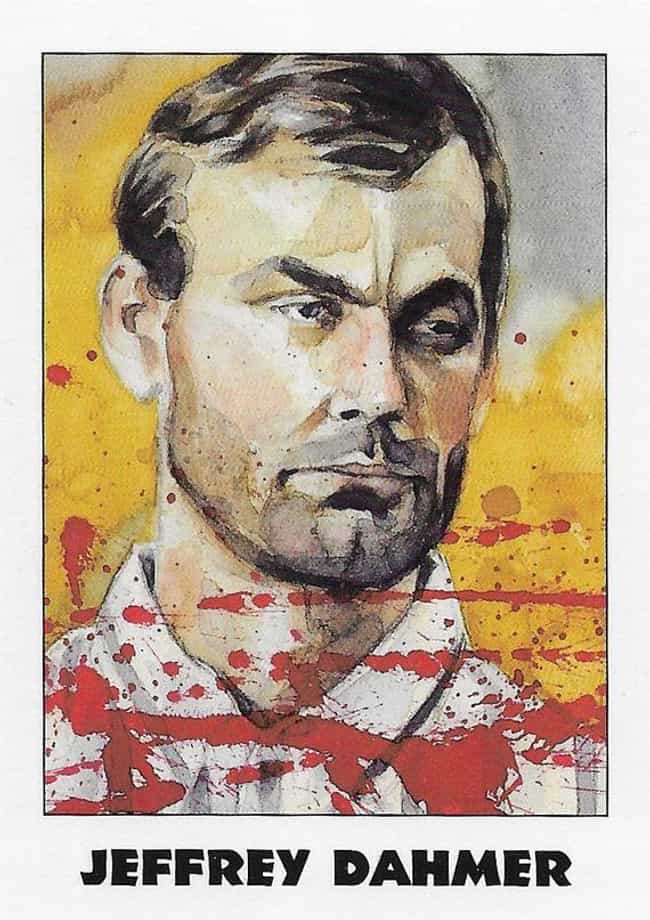 Jeffrey Dahmer mesmerized the country with his macabre crime spree that spanned 13 years and claimed 17 victims. Arrested in July 1991, Dahmer's trial started on January 30, 1992. Just before the trial began, Eclipse announced the release of their True Crime Trading Cards.
The fact that Dahmer was included in the upcoming release sent the media and victims rights advocates into a frenzy.
Max Allan Collins - Author Of 'Road To Perdition' - Wrote Copy For The Cards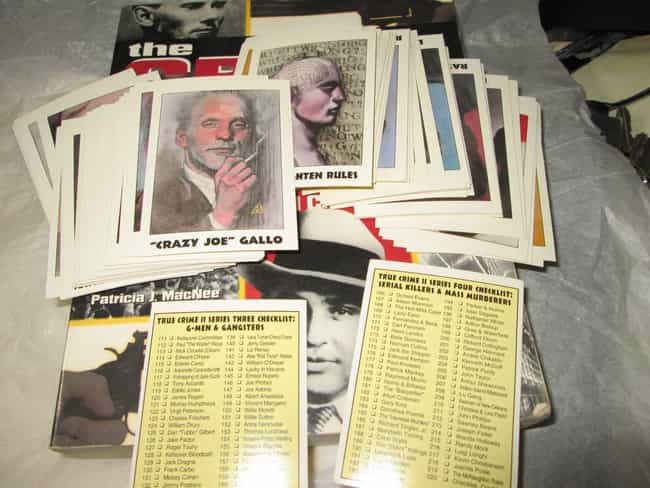 The trading cards were much like those made for baseball or football players; they featured a photo on the front and information on the backside. Instead of stats and team data, the True Crime Trading Cards included a brief background of the criminal and their offenses.
Several writers worked on the short bios, including Max Allan Collins - author of Road to Perdition and the Mickey Spillane mystery series. In his website bio, Collins specifically claims True Crime: G-Men and Gangsters, a collection of the controversial card series, as his handiwork.
Each Card Featured A Painting Of A Salacious Figure And An Overview Of Their Misdeeds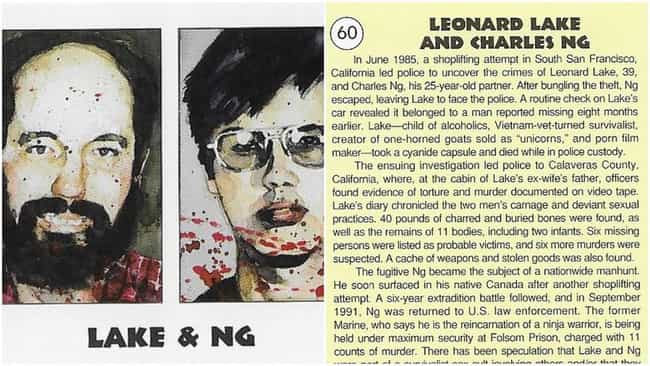 Artist Jon Bright painted portraits of assorted criminals and law enforcement figures for the card sets. Done in watercolor and adorned with splashes of blood, the illustrations received some criticism from modern true crime fans for being "traced from a photo."
Lawmakers Attempted To Criminalize Possession Of The Cards And Ban Sales
During the initial spate of outrage, opponents of the cards believed minors were the targeted audience for Eclipse's off-color collectibles. In response, multiple government officials and bodies moved to ban and criminalize the cards.
Canada and eight US states (at minimum) introduced legislation in late 1992 to monetarily penalize and imprison anyone selling the cards to minors. Some proposed the same sentence for anyone purchasing or selling the cards, regardless of their age.
All but one of the suggested laws failed, with Long Island, NY, successfully enacting jail time and fines for sales to minors.