Entertainment
A Haunted House 2 Movie Quotes

Updated November 6, 2017
83 votes
54 voters
29.4k views
8 items
"A Haunted House 2" movie quotes bring another spoof horror comedy movie back to the big screen in this sequel. Directed by Michael Tiddes, the film was written by Marlon Wayans and Rick Alvarez, the same pair who penned the original film. "A Haunted House 2" hit theaters on April 18, 2014.
In "A Haunted House 2," Malcolm (Marlon Wayans), recovering from the loss of girlfriend Kisha (Essence Atkins) from a fatal car crash, falls in love with Megan (Jaime Pressly). Along with her two kids, they move into a new home and play house. It doesn't take long though for strange things to start happening in the house.
Before long, Megan's daughter Becky (Ashley Rickards) is possessed and Kisha, or a zombie version of her, is causing havoc. So Malcolm does what he did before, call in a priest, Father Doug Williams (Cedric the Entertainer) for an exorcism. Dave Sheridan, Affion Crockett, Missi Pyle and Gabriel Iglesias co-star in the comedy.
"A Haunted House 2" brings some levity to theaters packed with other serious films including
"Transcendence,"
"Draft Day,"
"Under the Skin,"
"Dom Hemingway,"
"Joe,"
"Captain America: The Winter Soldier,"
"Sabotage,"
"Noah,"
"Blood Ties,"
the "Veronica Mars" movie,
"Need for Speed,"
"Mr. Peabody and Sherman,"
"300: Rise of an Empire,"
"The Grand Budapest Hotel,"
"Cheap Thrills,"
"Monuments Men,"
"Winter's Tale,"
"RoboCop (2014),
"About Last Night,"
"Vampire Academy,"
"The Lego Movie,"
"Gimme Shelter,"
"I, Frankenstein,"
"Ride Along,"
and
"Jack Ryan: Shadow Recruit."
Tell Him the Dog Is White!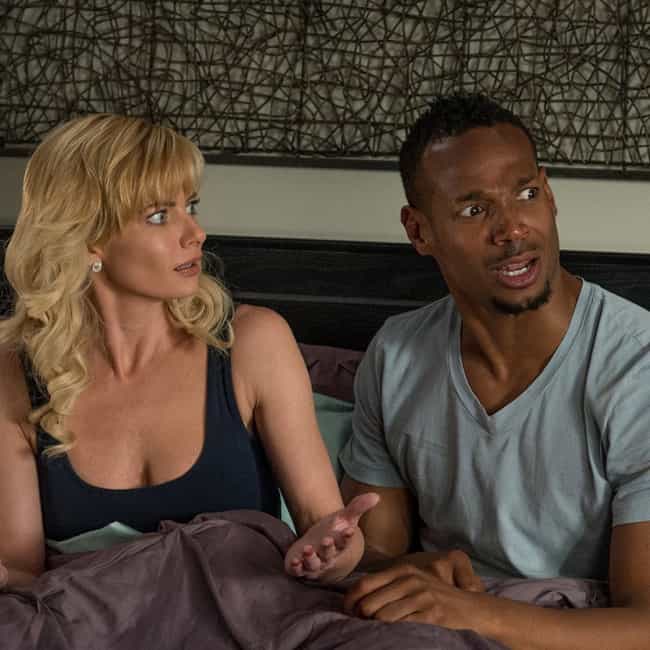 Malcolm: "Come on, baby! Man, I don't know. It's like he's scared to come in the house or something. I don't know what's wrong with him." [safe falls on the dog] "Call 911! Tell him the dog is white! Tell him the dog is white!"
When a strange accident causes a safe to fall on the family dog, Malcolm freaks out. He does however have enough sense to make sure the emergency responders know that the dog is white.
Should this be higher or lower?
Does His Imaginary Friend Sound Black?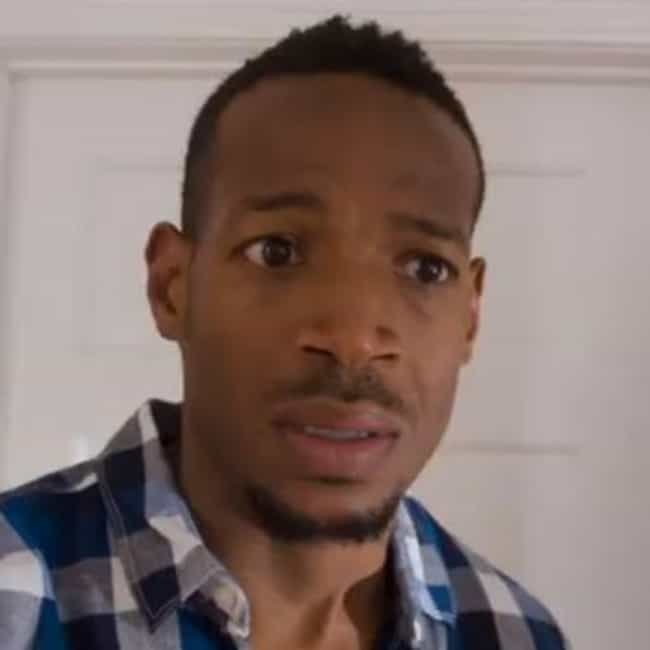 Megan: "I'm so happy we moved in."
Malcolm: "Yeah, me too. You know I love you and those kids, right?"
…
Megan: "Oh no, he's playing with his imaginary friend again."
Malcolm: "What you doing there, buddy? Want to help me load some boxes?"
Wyatt: "Tony says, 'aww hell no! I ain't your slave!'"
Malcolm: "Is it me or does his imaginary friend sound black?"
Malcolm didn't just marry Megan but also got her children, including Wyatt and his imaginary, possibly black, friend too. What a lovely family!
Should this be higher or lower?
Three Claps to Try to Find Me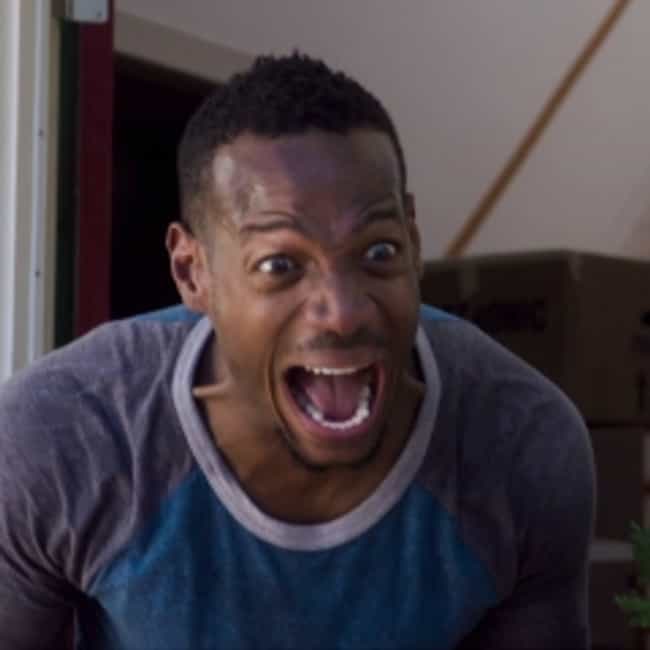 Wyatt: "I'm going to hide and you have three claps to try to find me."
[Malcolm hears two claps from the wardrobe]
Malcolm: "Aha! I got you! What the?" [punches the Megan in a scarymask in the wardrobe] "You want some of this? You can't kill me!"
Megan: "Why'd you have to do that? Oh my god."
Malcolm: "You can't be jumping out on brothers like that!"
Malcolm thinks he's playing hide and seek with his step-son but soon finds a ghost, or at least his new bride in a scary mask, hiding instead.
Should this be higher or lower?
I Don't Know About This House
Malcolm: "I don't know about this house, baby."
Megan: "You said that about every house we looked at."
Malcolm: "This one is different. I just…"
Megan: "No, this one is perfect."
After months of searching, Megan and Malcolm find a house however Malcolm has a strange feeling about it. Megan on the other hand is convinced that this house is the one for them.
Should this be higher or lower?