Entertainment
'A Haunted House' Movie Quotes

Updated June 10, 2019
285 votes
210 voters
64.5k views
10 items
"A Haunted House" movie quotes provide the dialogue to the found footage spoof film from Marlon Wayans. Building on the success from his "Scary Movie" film series, Marlon Wayans is back with another parody horror comedy that pokes fun at films such as "Paranormal Activity" and "The Devil Inside." "A Haunted House" was written by Wayans and Rick Alvarez and directed by Michael Tiddes. It opened in the United States on January 11, 2013.
In "A Haunted House," Malcolm and Kisha Johnson (Marlon Wayans and Essence Atkins, respectively) move into a new home in suburban Los Angeles. Everything is going well until strange things start happening in the home. Initially, these happenings, which are captured on surveillance camera, are fun, even pleasurable, but that takes a turn for the worse when Kisha becomes possessed by a demon.
To seek out and excise the spirits who are haunting the home, the Johnsons invite a team of experts over including a priest in Father Doug (Cedric the Entertainer), a psychic in Chip (Nick Swardson) and a professional paranormal expert (David Koechner). Together the group tries to fight off the demons and save Kisha from the evil spirits, all which happens humorously in the comedy film. A Haunted House funny scenes will make you laugh!
For something a bit more serious, there are many other films in theaters at the same time as "A Haunted House" including
"Django Unchained,"
"Killing Them Softly,"
"Hitchcock,"
"Skyfall,"
"Lincoln,"
"Flight,"
"Playing for Keeps,"
"Silver Linings Playbook,"
"Anna Karenina,"
"This Must Be the Place,"
"Cloud Atlas,"
"Wreck-It Ralph,"
"Nobody Walks,"
"The Sessions,"
"Red Dawn,"
"Chasing Mavericks,"
"Rise of the Guardians,"
"Argo,"
and
"Looper."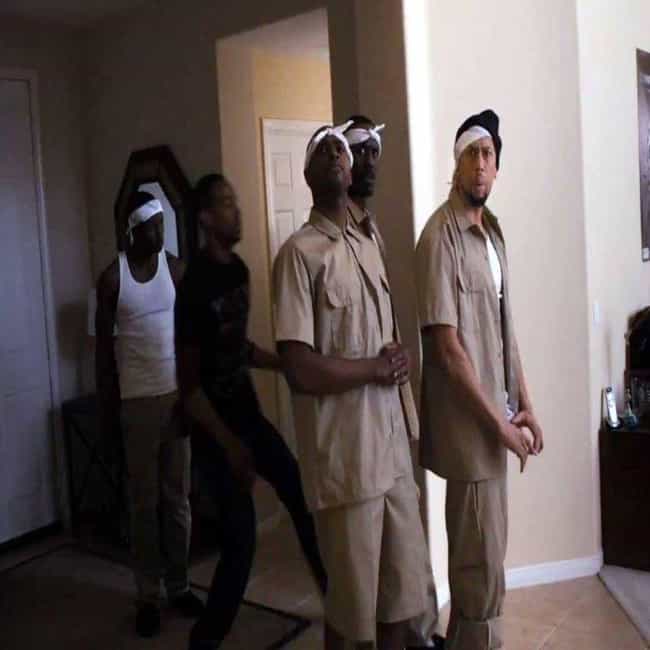 Malcolm: "Hey, Ray Ray"
Ray Ray: "What you taping for, Kisha? We're thugs, we can't be on no TV. Can't wait to get my hands on this fool. Show yourself!"
Malcolm: "No, don't do that."
Ray Ray: "What happened to your furniture, cuz?"
Hoping to handle the paranormal happenings with weapons like thugs do, Ray Ray arrives at the Johnson home with his crew. He was not prepared however for the spirit to expect him and drop all of the household furniture on his head.
Should this be higher or lower?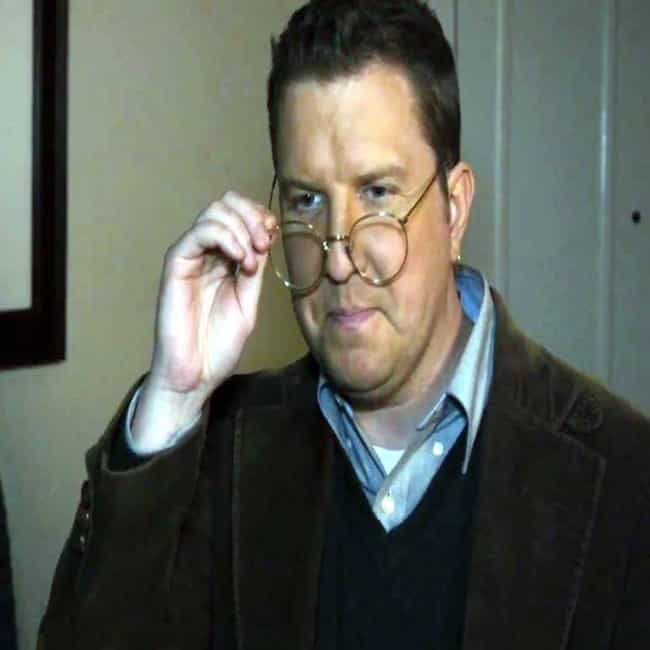 Chip: "Hi, I'm Chip. You must be Malcolm."
Malcolm: "Yeah, that's pretty good. How'd you know?"
Chip: "I'm a psychic. I have a lot of powers all over my body."
Psychic Chip seems pretty impressive when he already knows Malcolm's name but things change quickly from pleasant to just plain weird.
Should this be higher or lower?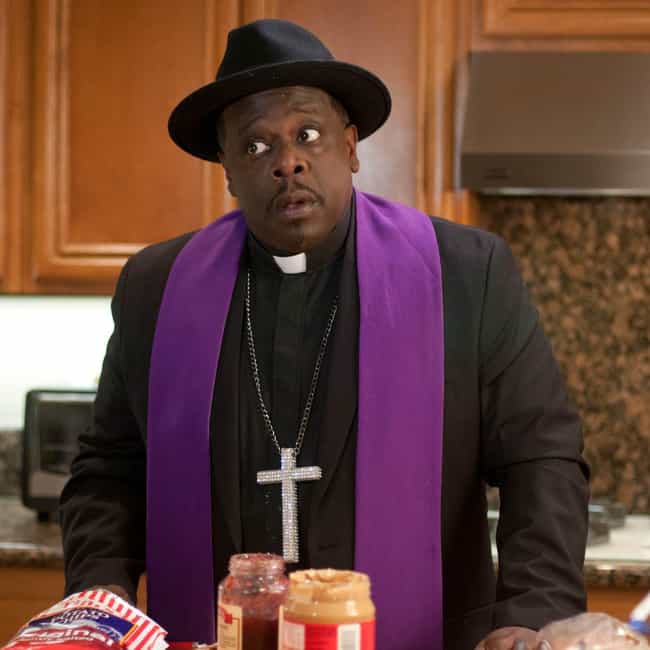 Father Doug: "Man that breath is kickin'! I can only imagine what the kitty smell like."
Father Doug remarks on Kisha's demon's bad breath, even going as far as to squirting breath freshener in her mouth. He also comments that if the upstairs smells this bad, he's not excited about what's going on downstairs.
Should this be higher or lower?
911, What's Your Emergency?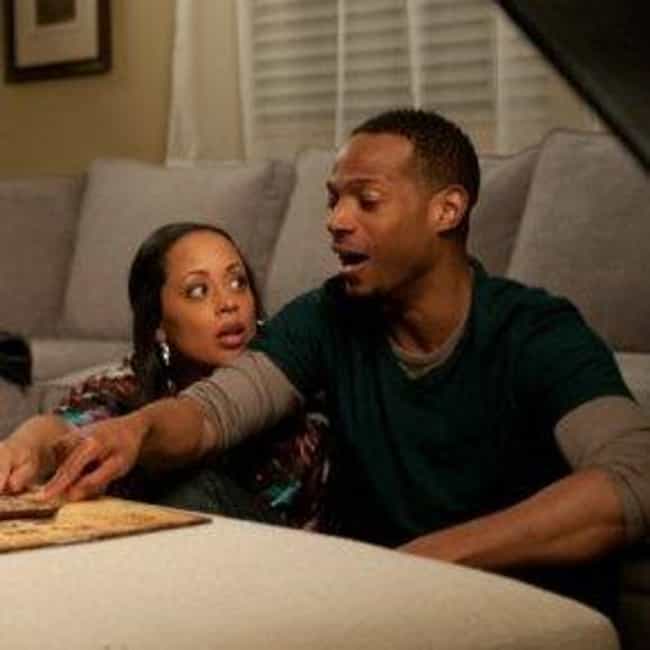 Dispatcher: "Los Angeles County 911, what is your emergency?"
Possessed Female: "Three… Three people are dead. I killed them."
Dispatcher: "Who killed them?"
Malcolm: "My d***! Ha, ha, he fell for it!"
It seems as though a possessed woman is calling 911 to report a murder. That is until the scene is revealed to be nothing more than a prank by Malcolm and Kisha.
Should this be higher or lower?