Military

A List Of All Battle of Normandy Battles

List of every major Battle of Normandy battle, including photos, images, or maps of the most famous Battle of Normandy battles when available. While it is not a comprehensive list of all skirmishes, conflicts, or battles that took place in the Battle of Normandy, we have tried to include as many military events and actions as possible. All the battles on this Battle of Normandy list are currently listed alphabetically, but if you want to find a specific battle you can search for it by using the "search". Information about these Battle of Normandy battles are included below as well, such as their specific locations and who was involved in the fight.
The list you're viewing contains battles like Omaha Beach and Sword Beach.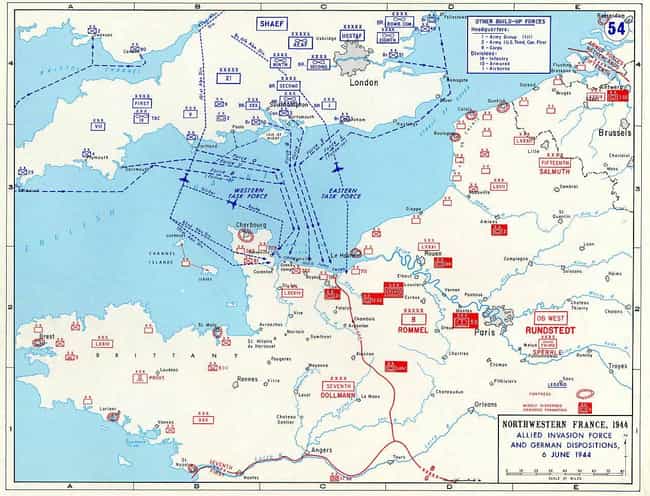 1
American airborne landings in Normandy
The American airborne landings in Normandy were the first United States combat operations during Operation Overlord, the invasion of Normandy by the Western Allies on June 6, 1944. Around 13,100 paratroopers of the U.S. 82nd Airborne and 101st Airborne Divisions made night parachute drops early on D-Day, June 6, followed by 3,937 glider troops flown in by day. As the opening maneuver of Operation Neptune the American airborne divisions were delivered to the continent in two parachute and six glider missions. Both divisions were part of the U.S. VII Corps and provided it support in its mission of capturing Cherbourg as soon as possible to provide the Allies with a port of supply. The specific ...more on Wikipedia
Locations: Normandy
Part of: Normandy landings, Normandy Campaign, Invasion of Normandy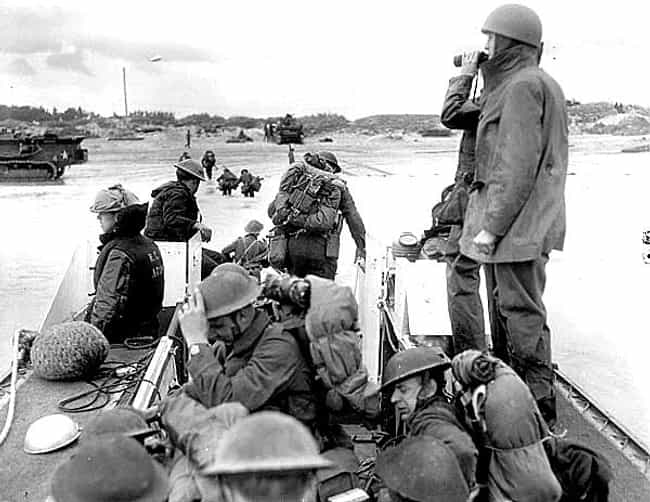 Juno or Juno Beach was one of five beaches of the Allied invasion of German occupied France in the Normandy landings on 6 June 1944, during the Second World War. The beach spanned from Courseulles-sur-Mer, a village just east of the British beach Gold, to Saint-Aubin-sur-Mer, just west of the British beach Sword. The objectives of the 3rd Division on D-Day were to cut the Caen-Bayeux road, seize the Carpiquet airport west of Caen, and form a link between the two British beaches of Gold and Sword on either side of Juno Beach. Taking Juno was the responsibility of the 3rd Canadian Infantry Division and commandos of the Royal Marines, all under the command of British I Corps, with support from ...more on Wikipedia
Locations: Courseulles-sur-Mer
Part of: Normandy Campaign, Battle of Normandy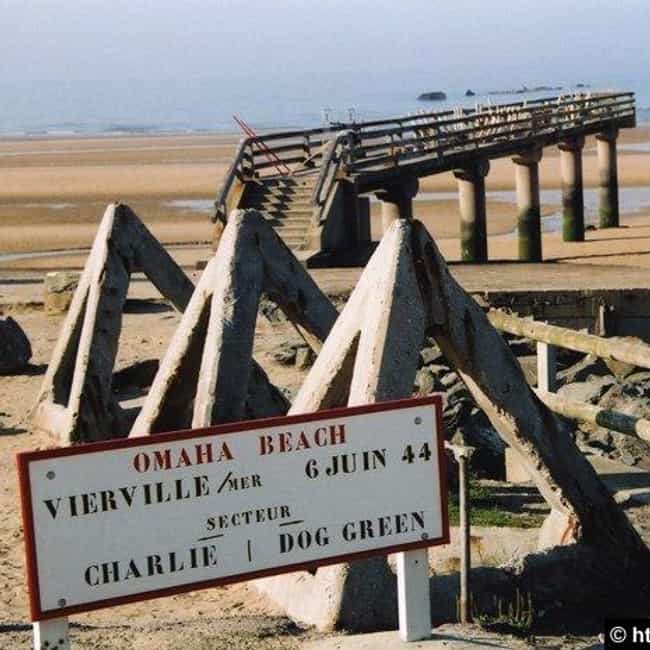 Omaha Beach was the code name for one of the five sectors of the Allied invasion of German-occupied France in the Normandy landings on 6 June 1944, during World War II. Omaha is located on the coast of Normandy, France, facing the English Channel, and is 5 miles long, from east of Sainte-Honorine-des-Pertes to west of Vierville-sur-Mer on the right bank of the Douve River estuary. Landings here were necessary in order to link up the British landings to the east at Gold with the American landing to the west at Utah, thus providing a continuous lodgement on the Normandy coast of the Bay of the Seine. Taking Omaha was to be the responsibility of United States Army troops, with sea transport and ...more on Wikipedia
Locations: Sainte-Honorine-des-Pertes
Part of: Normandy Campaign, Battle of Normandy
Also Ranked
#39 on Historical Landmarks to See Before You Die
see more on Omaha Beach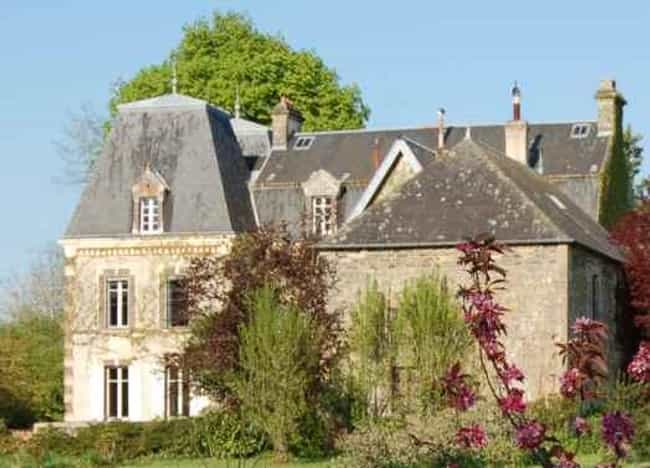 4
Attack on Panzer Group West's headquarters at La Caine
The RAF raid on the Panzergruppe West headquarters at La Caine in Normandy was an attack by the Royal Air Force Second Tactical Air Force on 10 June 1944 at the Château at La Caine, north of Thury-Harcourt against the headquarters of Panzergruppe West, the command organisation for German armoured forces in France. Several staff officers were killed in the attack and the Panzergruppe commander, General Leo Geyr von Schweppenburg was wounded. The headquarters was withdrawn to Paris, a counter-offensive being prepared against the Allied beachhead was postponed and the headquarters command functions were taken over by the headquarters of the I SS Panzer Corps. Panzergruppe West remained ...more on Wikipedia
Locations: La Caine, France
Part of: Normandy Campaign, Invasion of Normandy