Military

List Of Black Hawk War Battles

List of every major Black Hawk War battle, including photos, images, or maps of the most famous Black Hawk War battles when available. While it is not a comprehensive list of all skirmishes, conflicts, or battles that took place in the Black Hawk War, we have tried to include as many military events and actions as possible. All the battles on this Black Hawk War list are currently listed alphabetically, but if you want to find a specific battle you can search for it by using the "search". Information about these Black Hawk War battles are included below as well, such as their specific locations and who was involved in the fight.
List includes Plum River raid, Battle of Kellogg's Grove and more.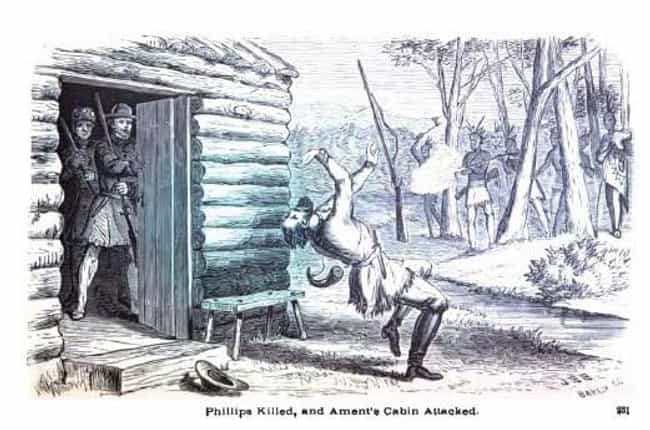 1
Attack at Ament's Cabin
The Attack at Ament's Cabin was an event during the Black Hawk War that occurred on 17 or June 18, 1832. The cabin site, in present day Bureau County, Illinois, was settled by John L. Ament and his brother in 1829, although Ament's brother was quickly bought out by Elijah Phillips. After the 1832 Black Hawk War broke out, Ament and Phillips evacuated the site but later returned to collect belongings. On the morning of 17 or 18 June, the men were attacked by a band of Potawatomi, led by Mike Girty, probably those responsible for the Indian Creek massacre in May. Phillips was killed and the other men took shelter in Ament's cabin. Soldiers from Hennepin arrived after the attack and found ...more on Wikipedia
Locations: Dover, Illinois, United States of America
Part of: Black Hawk War
Combatants: United States of America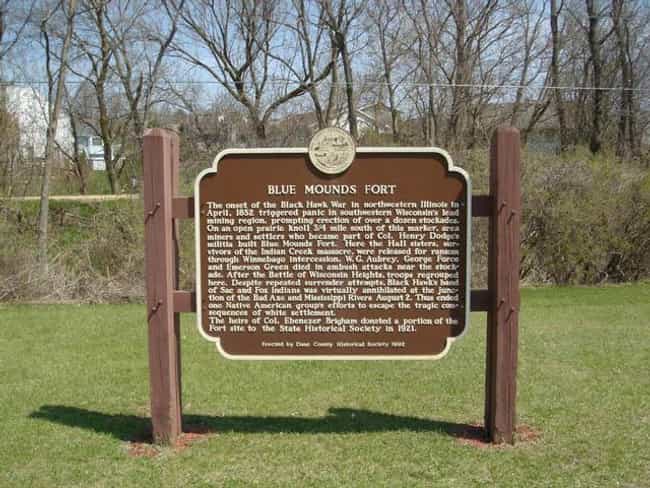 2
Attacks at Fort Blue Mounds
The attacks at Fort Blue Mounds were two separate incidents which occurred on June 6 and 20, 1832, as part of the Black Hawk War. In the first incident, area residents attributed the killing of a miner to a band of Ho-Chunk warriors, and concluded that more Ho-Chunk planned to join Black Hawk in his war against white settlers. The second incident occurred east of the fort as a Sauk raiding party, estimated by eyewitnesses to be as large as 100 warriors, attacked two militia men who were investigating noises heard the night before. Two members of the militia stationed at Blue Mounds were killed in the attack, and both their bodies were badly mutilated. The attacks followed an increase in ...more on Wikipedia
Locations: Blue Mounds, Wisconsin, United States of America
Part of: Black Hawk War
Combatants: Ho-Chunk, United States of America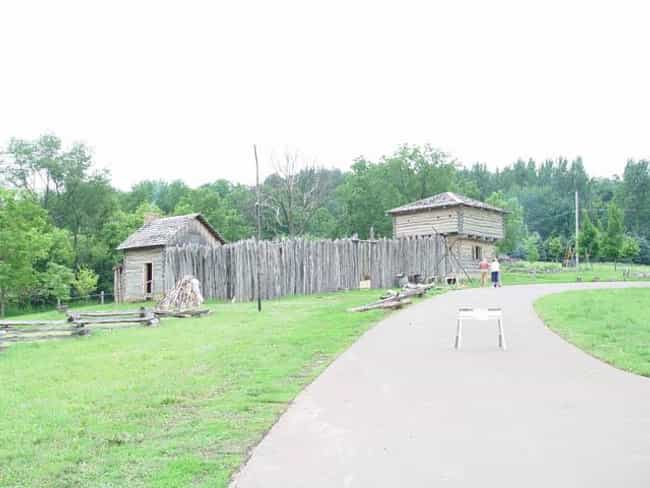 The Battle of Apple River Fort, also known as the Siege of Apple River Fort, occurred on June 24, 1832 at the hastily constructed Apple River Fort, in present-day Elizabeth, Illinois, when Black Hawk and his "British Band" of Sauk and Fox stumbled across a group of messengers en route from Galena, Illinois. The small group of militia at the fort, led by Captain Clack Stone, fought off Chief Black Hawk's band in a firefight that lasted for 45 minutes. The withering pace of the gunfire eventually convinced Black Hawk that the fort was too heavily defended to lead a direct attack, and he and his band of warriors retreated. After the battle, certain individuals were honored above the others for ...more on Wikipedia
Locations: Apple River Fort Site, Elizabeth, Illinois, United States of America
Part of: Black Hawk War
see more on Battle of Apple River Fort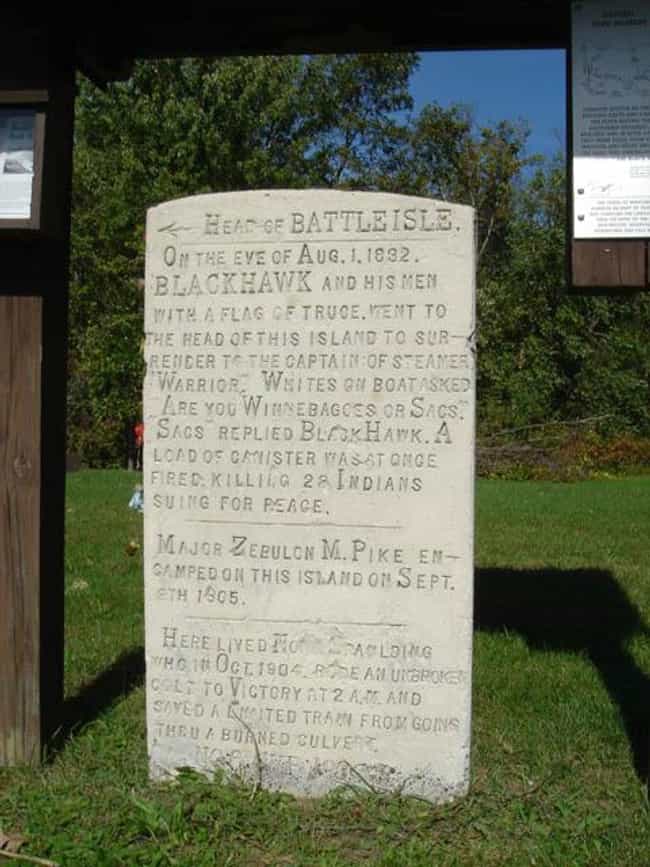 The Battle of Bad Axe, also known as the Bad Axe Massacre, occurred 1–2 August 1832, between Sauk and Fox Indians and United States Army regulars and militia. This final battle of the Black Hawk War took place near present-day Victory, Wisconsin in the United States. It marked the end of the war between white settlers and militia in Illinois and Michigan Territory, and the Sauk and Fox tribes under warrior Black Hawk. The battle occurred in the aftermath of the Battle of Wisconsin Heights, as Black Hawk's band fled the pursuing militia. The militia caught up with them on the eastern bank of the Mississippi River, a few miles downstream from the mouth of the Bad Axe River. The battle that ...more on Wikipedia
Locations: Victory, Wisconsin, United States of America
Part of: Black Hawk War
Combatants: Sioux, British Band, United States of America