WWII

List Of Pacific War Battles

List of every major Pacific War battle, including photos, images, or maps of the most famous Pacific War battles when available. While it is not a comprehensive list of all skirmishes, conflicts, or battles that took place in the Pacific War, we have tried to include as many military events and actions as possible. All the battles on this Pacific War list are currently listed alphabetically, but if you want to find a specific battle you can search for it by using the "search". Information about these Pacific War battles are included below as well, such as their specific locations and who was involved in the fight.
The list you're viewing is made up of many different battles, like Attack on Pearl Harbor and Battle of Okinawa.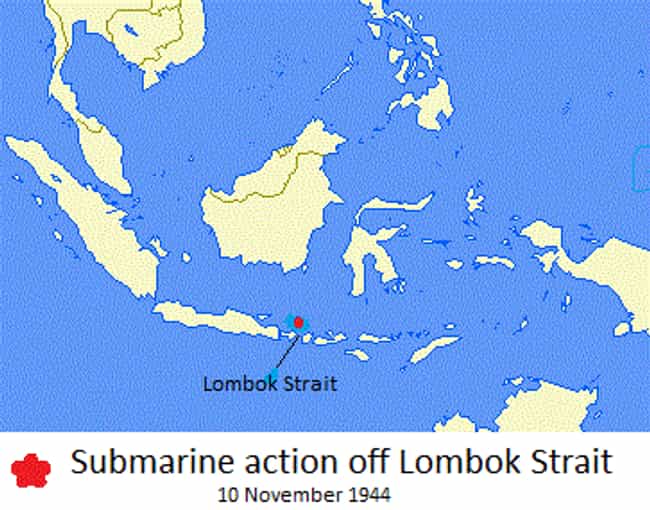 1
Action of 10 November 1944
The Action of 10 November 1944 was a naval engagement of World War II involving an American submarine and a German U-boat. In a short action north of Lombok Strait, the Americans attacked the German vessel which exploded and sank with all hands. ...more on Wikipedia
Locations: Southeast Asia
Part of: Pacific War, World War II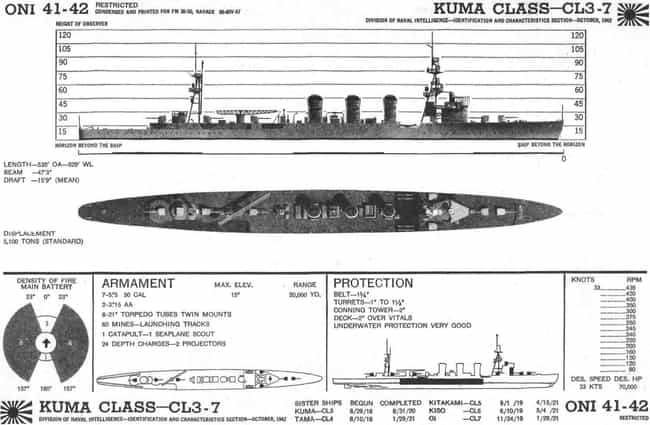 2
Action of 11 January 1944
The Action of 11 January 1944 was a minor naval action that resulted in the sinking of the light cruiser Kuma of the Imperial Japanese Navy by the British Royal Navy submarine HMS Tally-Ho. Kuma was being escorted by the destroyer Uranami about 10 nmi north-west of Penang, Malaya. Tally-Ho was patrolling from her base at Trincomalee, Ceylon searching for Japanese vessels and on 9 January, sighted the Japanese light cruiser Kuma off Penang. Kuma was on anti-submarine warfare exercises. She was flanked by destroyers and Tally-Ho could not get within range. She was able to plot the Japanese's route in and out of Penang and to take up a suitable position to intercept the cruiser. On the morning ...more on Wikipedia
Locations: Indian Ocean
Part of: Pacific War, World War II
Combatants: Empire of Japan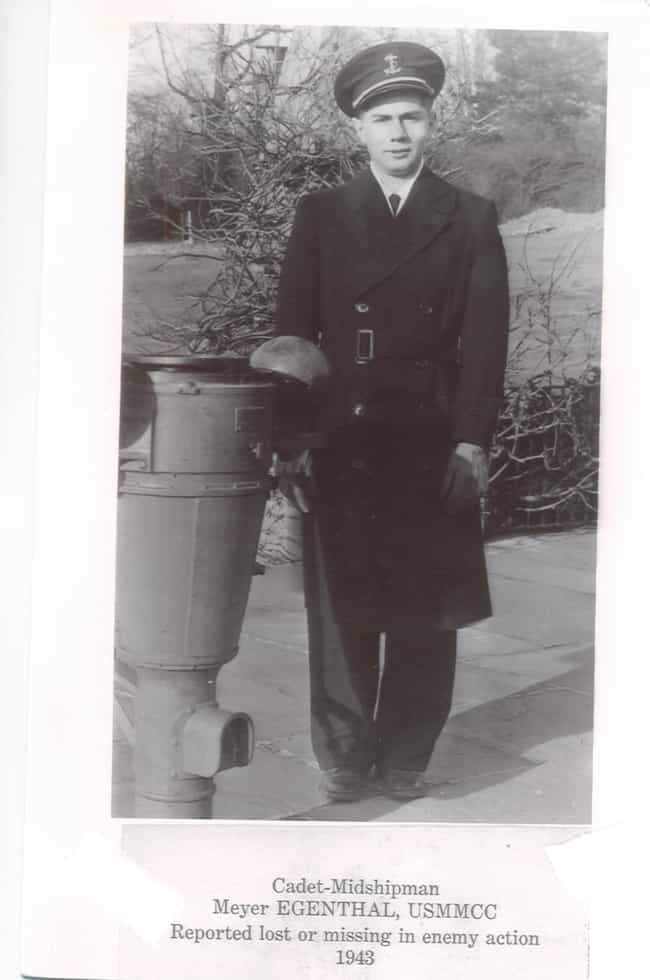 3
Action of 13 November 1943
The Action of 13 November 1943 was a submarine engagement of World War II. It resulted in the sinking of the Japanese Navy's Kaidai Junsen Type B1 submarine I-34 in the Strait of Malacca by the British Royal Navy submarine HMS Taurus. I-34 which was on a Yanagi Mission; an underwater convoy secretly shipping goods between Japan and their German allies. The Japanese submarine I-34 under commander Irie Tatsushi, departed Kure on the first leg of a "Yanagi" mission to Nazi-occupied France. At the time she was the third Japanese submarine to undertake such a mission. Code-breakers at Hut 7 in Bletchley Park however intercepted and deciphered radio traffic transmitted in diplomatic code ...more on Wikipedia
Locations: Indian Ocean
Part of: Pacific War, World War II
Combatants: Empire of Japan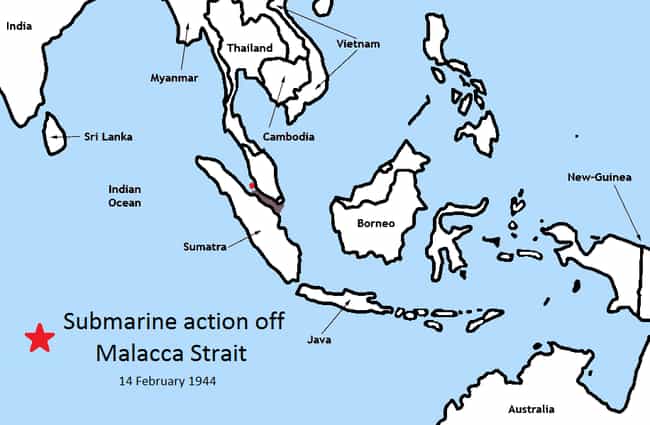 4
Action of 14 February 1944
The Action of 14 February 1944 refers to the sinking of a German U-boat off the Strait of Malacca during World War II by a British submarine. It was one of the few naval engagements of the Asian and Pacific theater involving German and Italian forces. ...more on Wikipedia
Locations: Indian Ocean
Part of: Pacific War, World War II
Combatants: Italy