Military

List Of Spanish Civil War Battles

List of every major Spanish Civil War battle, including photos, images, or maps of the most famous Spanish Civil War battles when available. While it is not a comprehensive list of all skirmishes, conflicts, or battles that took place in the Spanish Civil War, we have tried to include as many military events and actions as possible. All the battles on this Spanish Civil War list are currently listed alphabetically, but if you want to find a specific battle you can search for it by using the "search". Information about these Spanish Civil War battles are included below as well, such as their specific locations and who was involved in the fight.
List features Siege of Madrid, Battle of the Ebro and more.
The Aceituna Campaign took place during the Spanish Civil War in 1936. In December 1936, the Nationalists launched an offensive in order to occupy the town of Andújar. The Nationalists occupied 2,600 square kilometres and defeated the Republican Army at Lopera, but failed to occupy Andújar. ...more on Wikipedia
Locations: Province of Córdoba, Spain
Part of: Spanish Civil War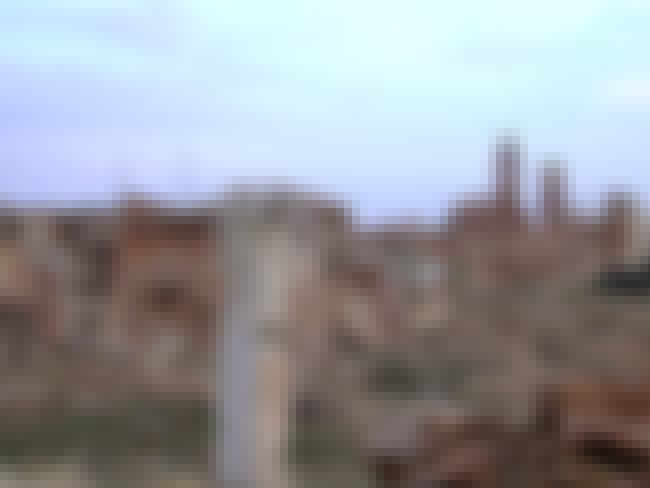 The Aragon Offensive was a Nationalist campaign during the Spanish Civil War, which began after the Battle of Teruel. The offensive, which ran from March 7, 1938 to April 19, 1938, smashed the Republican forces, overran Aragon, and conquered parts of Catalonia and the Levante. ...more on Wikipedia
Locations: Catalonia, Spain
Part of: Spanish Civil War
see more on Aragon Offensive
The Asturias Offensive was an offensive in Asturias during the Spanish Civil War which lasted from 1 September to 21 October 1937. 45,000 men of the Spanish Republican Army met 90,000 men of the Nationalist forces. ...more on Wikipedia
Locations: Asturias, Spain
Part of: Spanish Civil War
The Battle of Alfambra took place near Alfambra between 5 and the 8 February 1938, during the Spanish Civil War. This battle was a part of the Battle of Teruel. After, the conquest of Teruel by the Repubublican army, the Nationalists started a counteroffensive in order to reocuppy Teruel. On 5 February a huge nationalist force broke the republican lines in the north of the Teruel towards the Alfambra river, taking 7,000 republican prisoners and threatening the Republican forces in Teruel. ...more on Wikipedia
Locations: Province of Teruel, Spain
Part of: Spanish Civil War