History

List Of The Troubles Battles

List of every major The Troubles battle, including photos, images, or maps of the most famous The Troubles battles when available. While it is not a comprehensive list of all skirmishes, conflicts, or battles that took place in the The Troubles, we have tried to include as many military events and actions as possible. All the battles on this The Troubles list are currently listed alphabetically, but if you want to find a specific battle you can search for it by using the "search". Information about these The Troubles battles are included below as well, such as their specific locations and who was involved in the fight.
Battles on this list include Attack on Derryard checkpoint and Operation Conservation.
1
1978 British Army Gazelle downing
On 17 February 1978, a British Army Gazelle helicopter, serial number XX404, went down near Jonesborough, County Armagh, Northern Ireland, after being fired at by a Provisional IRA unit from the South Armagh Brigade. The IRA unit was involved in a gun battle with a Green Jackets' observation post deployed in the area, and the helicopter was sent in to support the ground troops. The helicopter crashed after the pilot lost control of the aircraft whilst evading ground fire. Lieutenant-Colonel Ian Douglas Corden-Lloyd, 2nd Battalion Green Jackets commanding officer, died in the crash. The incident was overshadowed by the La Mon restaurant bombing, which took place just hours later near Belfast. ...more on Wikipedia
Locations: County Armagh, United Kingdom
Part of: Operation Banner, The Troubles
On the evening of 26 March 1997, the Provisional IRA East Tyrone Brigade launched an improvised grenade attack on the fortified Royal Ulster Constabulary/British Army base in Coalisland, County Tyrone, Northern Ireland. The blast sparked an immediate reaction by an undercover Special Air Service unit, who shot and wounded alleged IRA volunteer Gareth Doris. The SAS unit was then surrounded by a crowd of protesters who prevented them approaching Doris or leaving. RUC officers arrived and fired plastic bullets at the crowd, allowing the special forces to leave the area. ...more on Wikipedia
Locations: County Tyrone, Northern Ireland
Part of: Operation Banner, The Troubles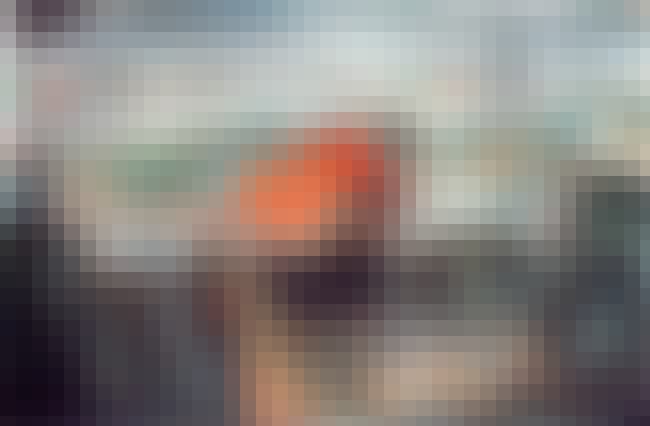 3
1997 nationalist riots in Northern Ireland
From 6 to 11 July 1997 there were mass protests, fierce riots and gun battles in Irish nationalist districts of Northern Ireland. Irish nationalists and republicans, in some cases supported by the Provisional Irish Republican Army, attacked the police and British Army. The protests and violence were a reaction to the decision of Mo Mowlam, then Secretary of State for Northern Ireland, to allow the Orange Order to march through the nationalist district of Portadown, County Armagh, during the Drumcree conflict. Irish nationalists were outraged at the decision and by the RUC's aggressive removal of protesters who had been blocking the march. It was the last spell of widespread violence in ...more on Wikipedia
Locations: Northern Ireland
Part of: The Troubles
On 7 December 1985 the Provisional Irish Republican Army attacked the Royal Ulster Constabulary base at Ballygawley, County Tyrone. Two RUC officers were shot dead and the base was raked with gunfire before being completely destroyed by a bomb, which wounded a further three officers. ...more on Wikipedia
Locations: Ballygawley, County Tyrone, United Kingdom
Part of: The Troubles
see more on Attack on Ballygawley barracks