Military

List Of War in Somalia Battles

List of every major War in Somalia battle, including photos, images, or maps of the most famous War in Somalia battles when available. While it is not a comprehensive list of all skirmishes, conflicts, or battles that took place in the War in Somalia, we have tried to include as many military events and actions as possible. All the battles on this War in Somalia list are currently listed alphabetically, but if you want to find a specific battle you can search for it by using the "search". Information about these War in Somalia battles are included below as well, such as their specific locations and who was involved in the fight.
List ranges from Battle of Mogadishu to Battle of Ras Kamboni, plus much more.
The Battle of Baidoa began on December 20, 2006 when the Somali Transitional Federal Government's forces allied with Ethiopian forces stationed there attacked advancing Islamic Courts Union forces along with 500 alleged Eritrean troops and mujahideen arrayed against them. The battle began with most reports hourly depicting the government forces defecting and its position on the verge of collapse. The TFG, along with its allies in the Juba Valley Alliance, had certainly been on the retreat since the June offensives of the ICU. By the opening of the battle in December, Baidoa was invested with attacks coming in at least three directions. Strong Ethiopian reinforcements rapidly changed the ...more on Wikipedia
Locations: Bay, Somalia
Part of: War in Somalia
Combatants: Mujahideen
The Battle of Bandiradley in Somalia began on December 23, 2006, when Puntland and Ethiopian forces, along with faction leader Abdi Qeybdid, fought Islamic Courts Union militants defending Bandiradley. The fighting pushed the Islamists out of Bandiradley and over the border south into Adado district, Galgadud region, by December 25. ...more on Wikipedia
Locations: Banderadley, Somalia
Part of: War in Somalia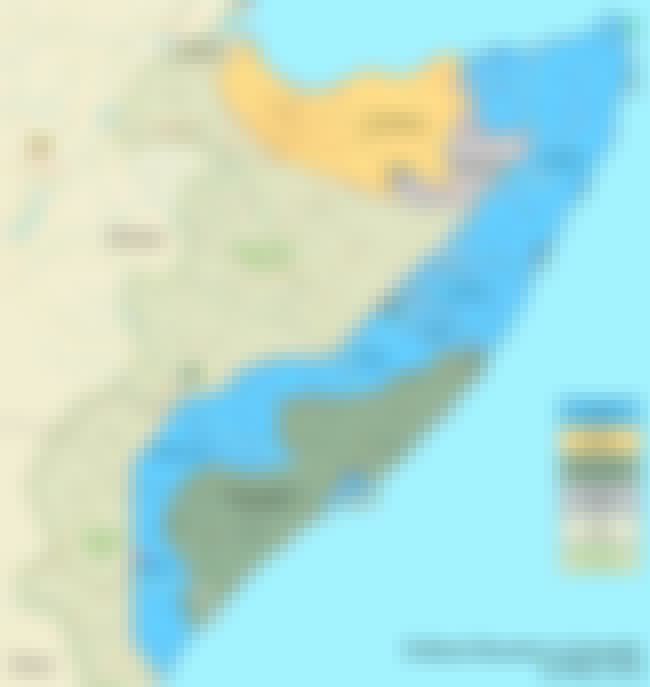 The Battle of Bargal occurred in June 2007 around the town of Bargal in the northern province of Bari, in the semi-autonomous region of Puntland. ...more on Wikipedia
Locations: Bargal, Somalia
Part of: Operation Enduring Freedom – Horn of Africa, War in Somalia
Combatants: United States of America
The Battle of Beledweyne occurred on December 24 to December 25, 2006 when Ethiopian troops seized that Somalian town from Islamic Courts Union fighters, according to some news agencies. Beledweyne is 100 km north of Baidoa, the seat of Transitional Federal Government of Somalia. ...more on Wikipedia
Locations: Beledweyne, Somalia
Part of: War in Somalia