Entertainment
14 Major Plotlines TV Shows Completely Abandoned

75 votes
28 voters
1.5k views
14 items
List Rules Vote up the most frustrating times TV shows dropped a plot.
Television shows are a unique art form. They are rarely fully fleshed out when they first air, and the shows' writers, producers, and network executives can make changes at any point in the process. As fans, we tune in every week, (or if we have DVRs, whenever we feel like it), and we get invested in the storylines and characters. However, there are countless examples of shows that had to drop characters or even entire plotlines.
There are many different reasons why TV show plotlines have to be abandoned. Sometimes, the realities of Hollywood get in the way - an actor might be obligated to leave a show to pursue a film career, for example. Other times, it comes down to budget - if a show's budget gets slashed between seasons, suddenly a cool season-long story arc might have to be scrapped. And sometimes, it's just part of the creative process. Even the best showrunners will come up with ideas that seem great in the writers' room but don't work on screen.
Here are 14 unresolved TV show plots that left fans wanting more.
back to page 1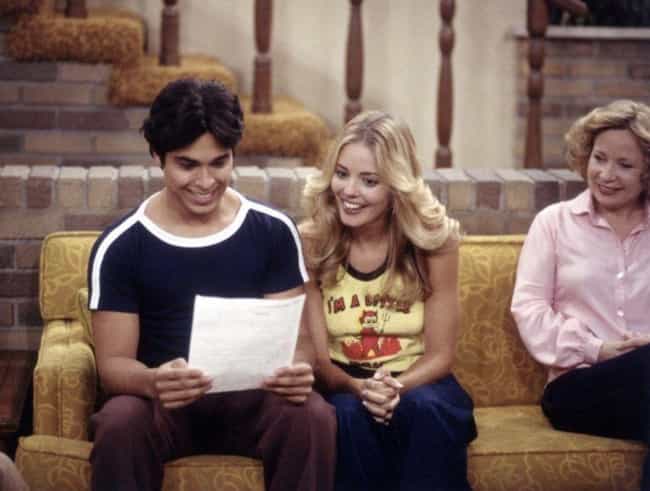 Sitcoms that usually feature standalone episodes don't have the same standards of continuity when compared with some of the drama shows on this list, but it still irritates fans when a comedy show drops a plotline with no explanation. For instance, two main characters get married on That '70s Show, but later, they mysteriously break up.
In the 25th episode of Season 5, titled "Celebration Day," Fez is facing deportation, and Laurie agrees to marry him in order to keep him in the country. Even though this is strictly a green card marriage, the revelation is shocking enough to give Red Forman a heart attack. At the beginning of Season 6, the marriage is mined for laughs, like when Red and Kitty try to force them to divorce only to have second thoughts when they start receiving wedding gifts. Eventually, Laurie moves to Canada and disappears from the show, and Fez's life returns to normal. It's never explained whether they officially split up.
The show even pokes fun at this disappearance in the series finale, when Kitty says, "Speaking of daughters... has anyone seen Laurie?" prompting a long laugh from the studio audience.
Premiered: 1998

Is this frustrating?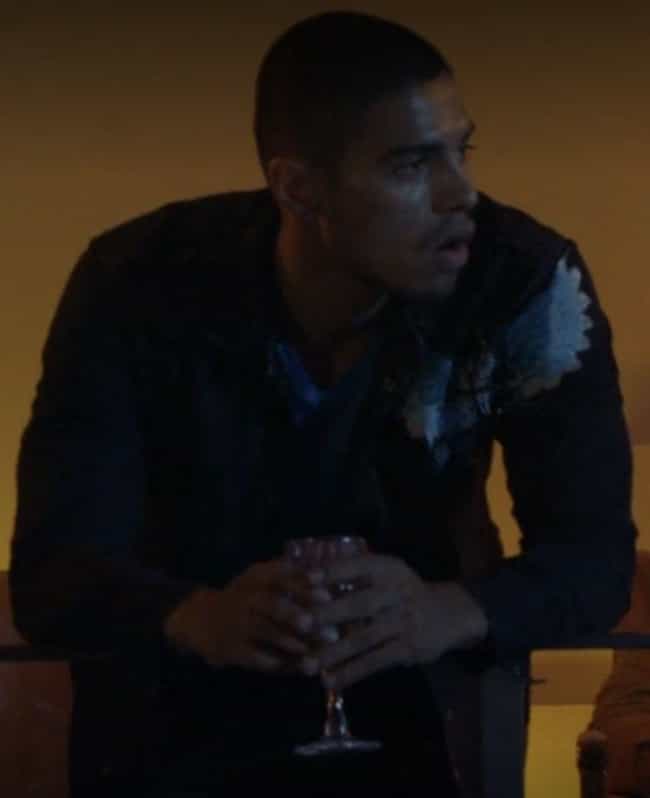 Pretty much everyone regrets "the one that got away," and that applies to love just as much as it does to apprehending Miami's most notorious serial slayers. During the fifth season of Dexter, Debra Morgan and the Miami PD are investigating the Santa Muerte case, a grisly series of slayings that use Santa Muerte iconography. Dexter himself is only tangentially involved in this case, as he is away on leave following the passing of his wife Rita, and then is more focused on investigating what is later known as the Barrel Girls Case.
Debra and her colleagues eventually identify brothers Carlos and Marco Fuentes as the culprits and track the brothers to a nightclub called Club Mayan. In the ensuing showdown, Debra fatally fires on Carlos Fuentes, but Marco Fuentes flees the scene. He is never heard from again.
Fans were expecting Marco to pop up again, but the show never bothered to wrap up his storyline, and the showrunners have never offered an explanation. Since Dexter wasn't part of the investigation, he would have no personal motivation to track down Marco and deliver justice. And since this storyline was a B-plot to service the supporting cast members, the showrunners likely felt it wasn't worth the payoff to bring him back.
Still, Marco is the only slayer in the Dexter series to survive.
Premiered: 2006

Is this frustrating?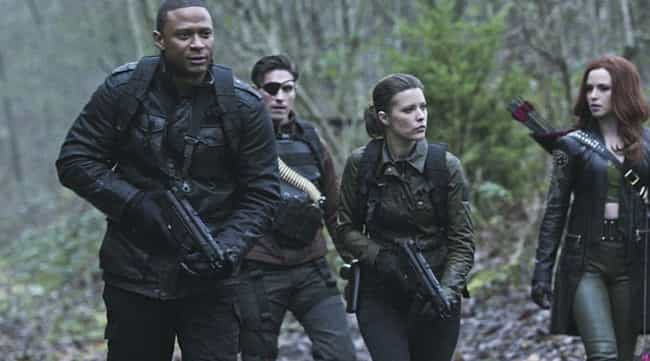 The creators of superhero shows face a unique conundrum: They often have a whole universe of characters, but there's always a chance that those characters might be needed for a different project. This is what happened to the members of the Suicide Squad on Seasons 2 and 3 of Arrow.
The show spends multiple episodes introducing the crew of antiheroes who undertake the most dangerous missions for the government, from Deadshot to leader Amanda Waller. There were even plans to bring fan-favorite Harley Quinn into the mix. However, during Season 3, the show starts offing Squad members in quick succession. Deadshot is pierced through the eye with an arrow and is presumed deceased, Waller is fatally fired on, and the Squad is disbanded.
It's obvious that the CW was compelled to dump the Squad so as not to conflict with the 2016 film version starring Will Smith and Jared Leto. Arrow actress Willow Holland confirmed as much. And since DC Comics has an unofficial rule not to have two versions of the same character at the same time, it was time for the TV version of the Squad to be retired.
However, Arrow fans, (and perhaps fans who were disappointed with the film), had their patience rewarded: In Season 7, Squad member John Diggle returned to lead a rebooted version of the group called the Ghost Initiative.
Premiered: 2012

Is this frustrating?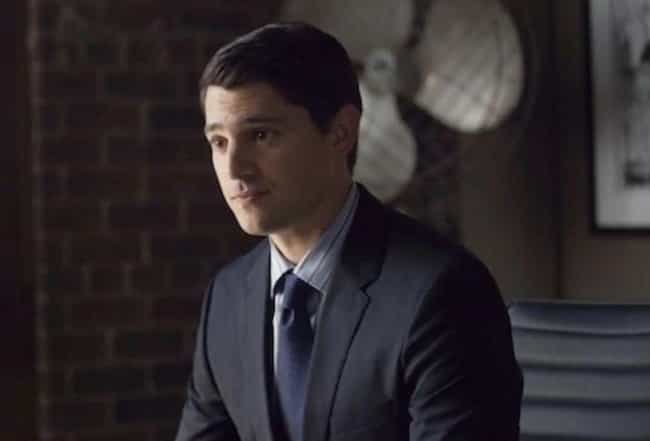 Part of the fun of a show like Gotham, which explores the origins of iconic characters like Bruce Wayne and Jim Gordon, is that fans are never quite sure which of their favorite heroes and villains will show up. Sometimes that can lead to an exciting reveal, but if it's mishandled, it can leave fans disappointed.
Harvey Dent, the lawyer who would later become Two-Face, first shows up in the ninth episode of Gotham's first season, titled "Harvey Dent." Before he ever becomes a two-faced villain, Dent is just an idealistic young attorney who teams up with Gordon to try to solve the demise of Bruce Wayne's parents. He appears in eight total episodes throughout the first and second seasons before he disappears from the show entirely.
Showrunner John Stephens later explained why Gotham's version of Dent never made the transition to Two-Face: According to official canon, Dent only becomes Two-Face after Batman is on the scene. Since Batman never appears on the show, having Two-Face would have been impossible.
However, since Gotham was willing to take creative liberties with several other Batman characters, fans probably don't find this explanation particularly comforting.

Is this frustrating?