Watchworthy
14 Major Plotlines TV Shows Completely Abandoned

Updated November 11, 2019
1.4k votes
508 voters
35.5k views
14 items
List Rules Vote up the most frustrating times TV shows dropped a plot.
Television shows are a unique art form. They are rarely fully fleshed out when they first air, and the shows' writers, producers, and network executives can make changes at any point in the process. As fans, we tune in every week, (or if we have DVRs, whenever we feel like it), and we get invested in the storylines and characters. However, there are countless examples of shows that had to drop characters or even entire plotlines.
There are many different reasons why TV show plotlines have to be abandoned. Sometimes, the realities of Hollywood get in the way - an actor might be obligated to leave a show to pursue a film career, for example. Other times, it comes down to budget - if a show's budget gets slashed between seasons, suddenly a cool season-long story arc might have to be scrapped. And sometimes, it's just part of the creative process. Even the best showrunners will come up with ideas that seem great in the writers' room but don't work on screen.
Here are 14 unresolved TV show plots that left fans wanting more.
Data-driven recommendations based on voting from over 40 million monthly visits to Ranker.
Try the free app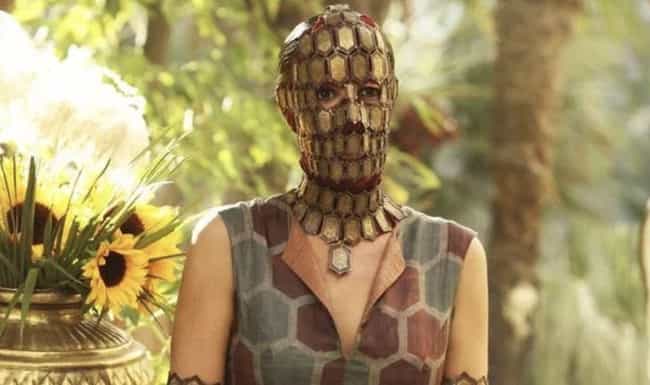 Game of Thrones offered its fans nearly as many moments of frustration as moments of exhilaration, and it did so from the very beginning. Daenerys spends most of the second season stuck in the merchant city of Qarth, on the southern coast of Essos. There, she gets wrapped up in the political intrigues of the Thirteen, Qarth's oligarchical rulers. At one point, an intriguing masked woman named Quaithe approaches Jorah Mormont and warns him that someone covets Daenerys's dragons. A warlock named Pyat Pree stages a coup, takes out the other members of the Thirteen, and takes Daenerys's dragons. Jorah and Daenerys manage to rescue the dragons, Pree is burned alive, Daenerys and company flee the city, and Qarth is mentioned only in passing for the rest of the series.
The fact that the show spent so much time in the city of Qarth only to abandon it definitely irritated fans. By introducing Quaithe, who seems to know a lot more about the main characters than she lets on, but never explaining her background or motivations, the writers seem to have missed an opportunity.
Premiered: 2011
Where to watch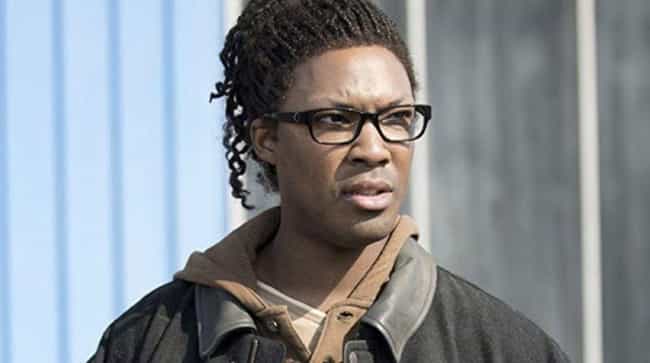 Whenever a TV show is adapted from a popular source like a novel or a comic book, some story elements will inevitably be left out, and ardent fans will likely be disappointed. This happened to fans of The Walking Dead graphic novel, who were thrilled to finally see one of the comic's major characters, Heath, appear on the TV show, only to disappear.
Heath is a supply runner living in Alexandria who is first shown in the Season 6 episode "First Time Again." He makes several appearances throughout the next two seasons, proving to be a capable survivor in a post-apocalyptic world. However, in the sixth episode of Season 7, "Swear," Heath and Tara embark on a supply run and find a barricaded bridge over a river. The bridge turns out to be infested with zombies, and in the ensuing commotion, Heath falls into the water and is swept away, never to be seen again.
Fans were hoping this was a setup that would pay off in Heath's triumphant return. In reality, showrunner Angela Kang revealed that the actor who played Heath, Corey Hawkins, was written off the show so that he could pursue film acting opportunities.
Premiered: 2010
Where to watch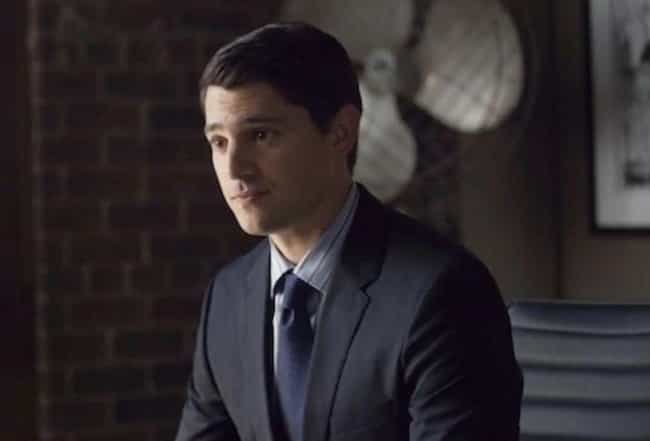 Part of the fun of a show like Gotham, which explores the origins of iconic characters like Bruce Wayne and Jim Gordon, is that fans are never quite sure which of their favorite heroes and villains will show up. Sometimes that can lead to an exciting reveal, but if it's mishandled, it can leave fans disappointed.
Harvey Dent, the lawyer who would later become Two-Face, first shows up in the ninth episode of Gotham's first season, titled "Harvey Dent." Before he ever becomes a two-faced villain, Dent is just an idealistic young attorney who teams up with Gordon to try to solve the demise of Bruce Wayne's parents. He appears in eight total episodes throughout the first and second seasons before he disappears from the show entirely.
Showrunner John Stephens later explained why Gotham's version of Dent never made the transition to Two-Face: According to official canon, Dent only becomes Two-Face after Batman is on the scene. Since Batman never appears on the show, having Two-Face would have been impossible.
However, since Gotham was willing to take creative liberties with several other Batman characters, fans probably don't find this explanation particularly comforting.
Where to watch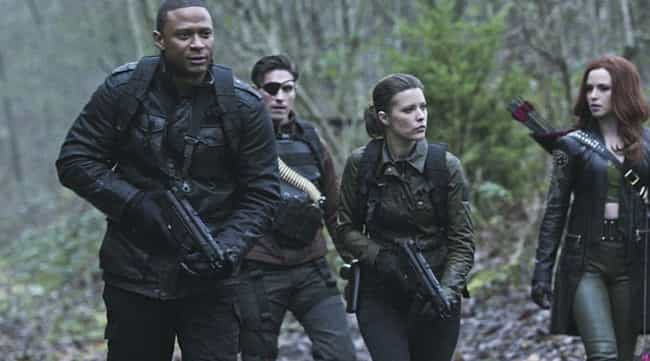 The creators of superhero shows face a unique conundrum: They often have a whole universe of characters, but there's always a chance that those characters might be needed for a different project. This is what happened to the members of the Suicide Squad on Seasons 2 and 3 of Arrow.
The show spends multiple episodes introducing the crew of antiheroes who undertake the most dangerous missions for the government, from Deadshot to leader Amanda Waller. There were even plans to bring fan-favorite Harley Quinn into the mix. However, during Season 3, the show starts offing Squad members in quick succession. Deadshot is pierced through the eye with an arrow and is presumed deceased, Waller is fatally fired on, and the Squad is disbanded.
It's obvious that the CW was compelled to dump the Squad so as not to conflict with the 2016 film version starring Will Smith and Jared Leto. Arrow actress Willow Holland confirmed as much. And since DC Comics has an unofficial rule not to have two versions of the same character at the same time, it was time for the TV version of the Squad to be retired.
However, Arrow fans, (and perhaps fans who were disappointed with the film), had their patience rewarded: In Season 7, Squad member John Diggle returned to lead a rebooted version of the group called the Ghost Initiative.
Premiered: 2012
Where to watch