Movie Quotes

Abraham Lincoln Vampire Hunter Movie Quotes

37 votes
22 voters
18.1k views
8 items
We hope you love the products we recommend! Just so you know, Ranker may collect a share of sales or other compensation from the links on this page. Oh, and FYI — prices are accurate and items in stock as of time of publication.
'Abraham Lincoln: Vampire Hunter' movie quotes include some of the best lines from this 2012 adaptation of Seth Grahame-Smith's novel of the same name. In this action/horror movie directed by Timur Bekmambetov ('Wanted') and co-produced by Tim Burton, Benjamin Walker stars as Abraham Lincoln. Yes, Lincoln was the 16th President of the United States, but he also had a mighty interesting side job -- killing vampires. Just go with it, it's fun. See your favorite quote from the 'Abraham Lincoln: Vampire Hunter' movie listed here? Vote it up! And, if you know of a great quote that's missing, definitely add it to the list.
'Abraham Lincoln: Vampire Hunter' follows the life of Abe Lincoln from the time he was a child, when he first found out that yes, in fact, vampires really do exist. In fact, the vamps killed his mother, and now Abe is hell-bent on seeking revenge. He vows to wipe out all vampires once and for all. Lincoln, of course, goes on to become a successful businessman and politician, but all the while, he's keeping a secret: He's a vampire hunter -- and a good one at that. 'Abraham Lincoln: Vampire Hunter' also stars Dominic Cooper, Anthony Mackie and Mary Elizabeth Winstead, among others.
If you're looking for more blockbuster movie quotes, check out these lists for the best lines from
'Prometheus,'
'Snow White and the Huntsman,'
'The Avengers,'
'Men in Black III'
'Rock of Ages,'
'Madagascar 3: Europe's Most Wanted.'
'Battleship,'
'The Cabin in the Woods,'
'Chernobyl Diaries,'
'Dark Shadows,'
'The Hunger Games,'
'Chronicle,'
and
'The Dictator.'

Abraham Lincoln: "There is a war coming. This war will decide whether the nation belongs to the living, or the dead."
When you hear Abraham Lincoln talk of a coming war, it's usually not one between humans and vampires -- it's the Civil War, of course, between the North and the South. But the war in 'Abraham Lincoln: Vampire Hunter' book, and movie, pits humans against the supernatural. If Lincoln can't defeat the vampires, they will take over and kill everyone.
Should this be higher or lower?

Abraham Lincoln: "History prefers legends to men. It prefers nobility to brutality, soaring speeches to quiet deeds. History remembers the battle, and forgets the blood. Whatever history remembers me if it remembers anything at all, it shall only be a fraction of the truth. For whatever else I am: a husband, a lawyer, a president, I shall always think of myself first and foremost as a hunter."
'Abraham Lincoln: Vampire Hunter' is a mashup of a historical story (that of the 16th President of the United States) and a fictional vampire horror story. Was Lincoln really a vampire hunter? Who knows? That's part of the fun of it.
Should this be higher or lower?

Abraham Lincoln: "And I heard, as it were, the noise of thunder. I looked, and behold, it was Death, saying, "Come and see." And I saw -- and Hell followed me."
Abraham Lincoln has seen things that no mortal man should ever see. He knows of the darkness, and he knows just how vulnerable humans are to the threats they know nothing about (i.e. the vampires). He sees it as his sworn duty to protect mankind.
Should this be higher or lower?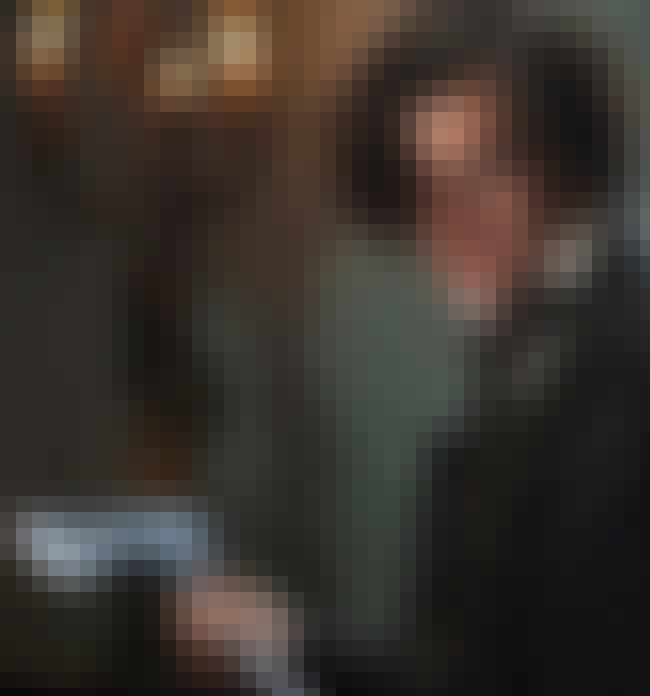 Henry Sturges: "I can teach you how to see them, how to destroy them. I will give you names and you will hunt them down, to ensure this remains a nation of men -- and not monsters."
Once Henry Sturges nurses teen Abe back to health, he begins to tell him more about their nature. Henry knows that Lincoln is motivated enough to kill vampires -- he just needs to hone his skills, and he needs information so he can take out the key vamps that are potentially the most dangerous. And some of them are very, very well-known historical figures (no spoilers!)...

Should this be higher or lower?