Culture
13 Absolutely Hilarious Memoirs

24 votes
11 voters
13 items
List Rules Vote up the memoirs you've read and found funny.
Books are the perfect - and most legal - way to escape reality. While fictional characters can make you feel like you've discovered a new friend, the feeling is even greater with a memoir. The best memoirs pull you in and keep you there, leaving you sad at the end that you're not actually friends with the author.
A great memoir is insightful, entertaining, and, if you get lucky, hilarious. At least, that's the criteria for this list. You won't find Tina Fey, Amy Poehler, or Mindy Kaling, because those queens of comedy wrote widely known best-sellers. Of course, you should still check them out, but make sure you also add our hilarious memoir recommendations to your Amazon cart.
Ranker may collect a commission from links on this page.
If the name Paul Feig sounds familiar, that's because he's a director, writer, and producer known for hits like Freaks and Geeks, Bridesmaids, and the Ghostbusters reboot. You might think he's some diva-like Hollywood gent, but Kick Me - and his other masterpiece, Superstud - proves celebrities really are (awkwardly weird) humans.
From the back cover:
Written in side-splitting and often cringe-inducing detail, Paul Feig takes you in a time machine to a world of bombardment by dodge balls, ill-fated prom dates, hellish school bus rides, and other aspects of public school life that will keep you laughing in recognition and occasionally sighing in relief that you aren't him. Kick Me is a nostalgic trip for the inner geek in all of us.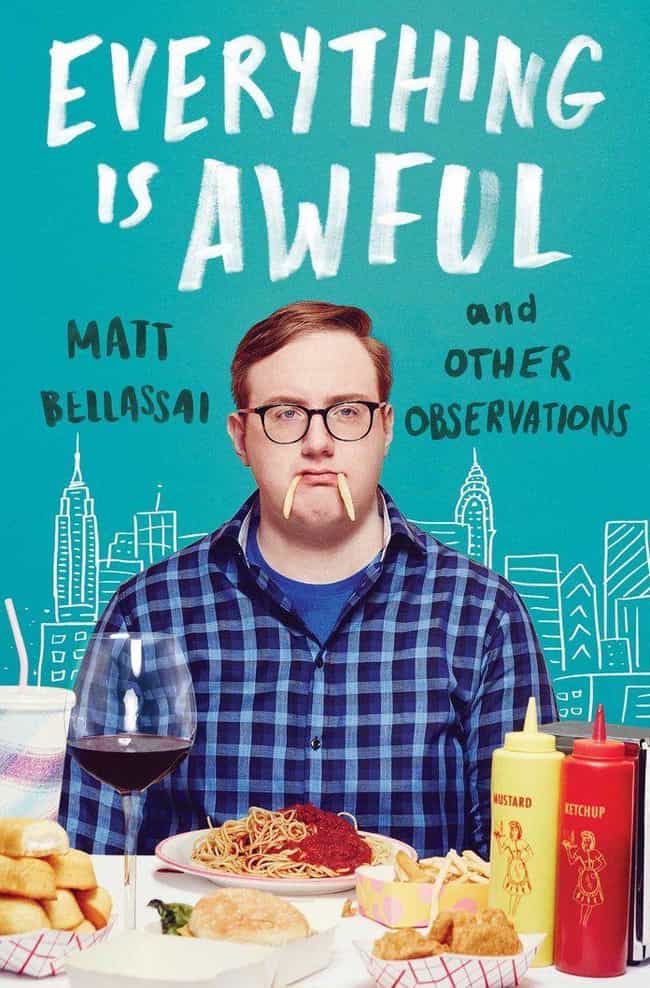 Matt Bellassai won a People's Choice Award for his BuzzFeed web series, "Whine About It," but he only brings that up once or twice in Everything Is Awful: And Other Observations. The rest of the time, he's remembering - in painful detail - the awful moments from childhood, the humiliations of being an adult, and pretty much everything in between.
From the back cover:
With keen wit and plenty of self-deprecation, Matt reveals how hard it is to shed his past as the Midwest's biggest nerd, that one time a taquito nearly murdered him at his brother's surprise birthday party, and the time he came out to his friends and family (the closet was a bit messy). Matt also wrestles with the humiliations of adulthood, like giving up on love in New York City, living alone with no one to heat his microwave dinners, and combating the inner voice that tells him to say aloud all the things the rest of us are smart enough to keep to ourselves.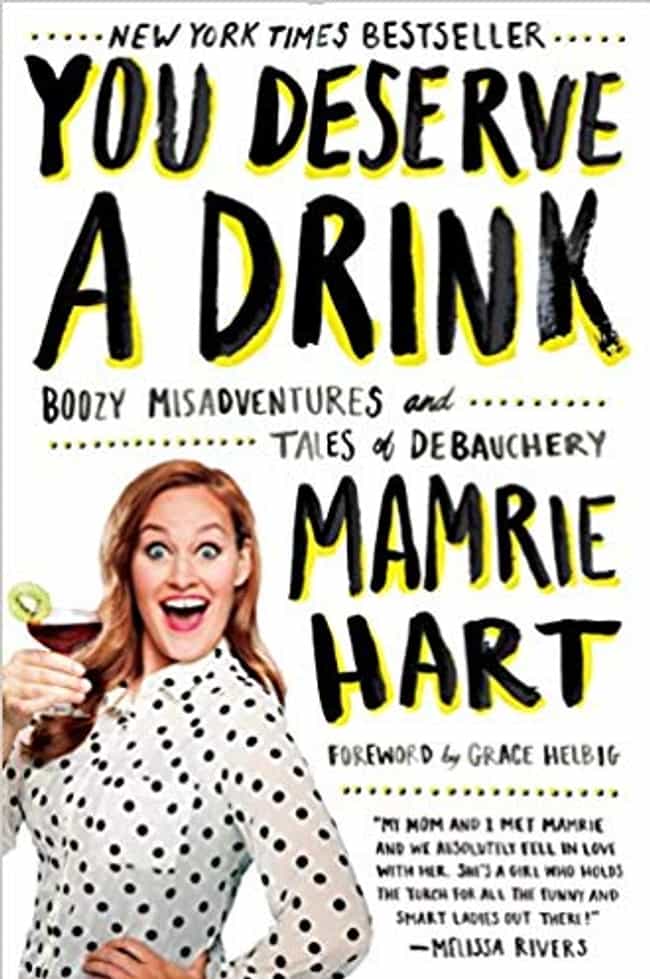 Mamrie Hart gained YouTube fame from her channel which bears the same title as her debut memoir: You Deserve a Drink. You don't need to have seen her on YouTube to enjoy the book, but after you read it, you may want to subscribe to her channel - but first, go get a drink.
From the back cover:
From the spring break where she and her girlfriends avoided tan lines by staying at an all-male gay nudist resort, to the bachelorette party where she accidentally hired a sixty-year-old meth head to teach the group pole dancing (not to mention the time she lit herself on fire during a Flaming Lips concert), Hart accompanies each story with an original cocktail recipe, ensuring that You Deserve a Drink is as educational as it is entertaining.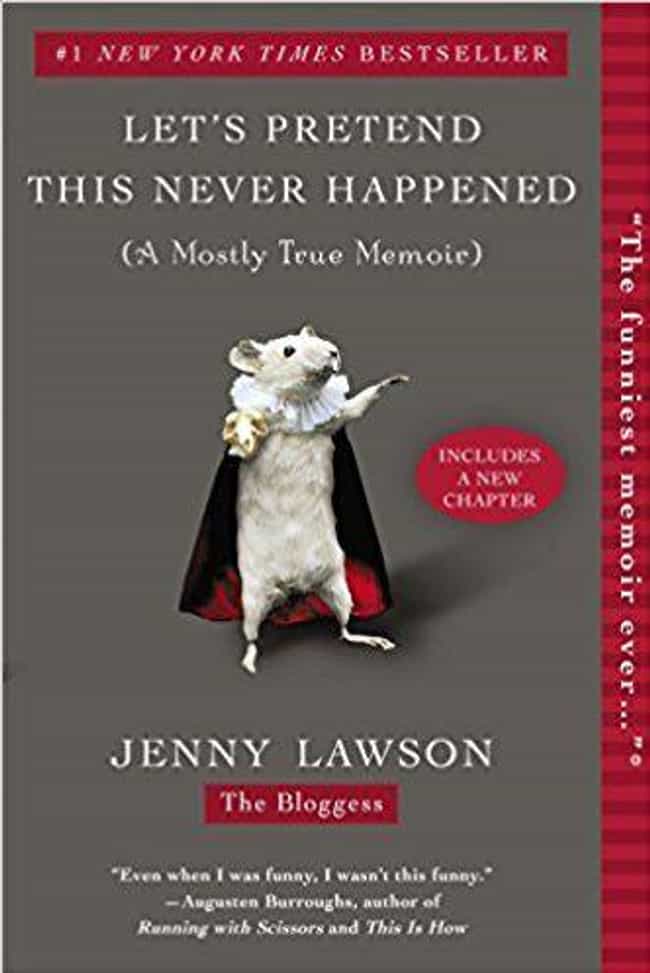 Jenny Lawson - aka "The Bloggess" - earned her nickname thanks to an award-winning blog where, well, things get weird. But they also get honestly real and oddly hilarious, and Let's Pretend This Never Happened is no different.
From the back cover:
In the irreverent Let's Pretend This Never Happened, Lawson's long-suffering husband and sweet daughter help her uncover the surprising discovery that the most terribly human moments—the ones we want to pretend never happened—are the very same moments that make us the people we are today. For every intellectual misfit who thought they were the only ones to think the things that Lawson dares to say out loud, this is a poignant and hysterical look at the dark, disturbing, yet wonderful moments of our lives.