Entertainment
The Most Absurd Things Animals Do In Live-Action Disney+ Movies

Updated November 6, 2019
26 votes
7 voters
12 items
List Rules Vote up the inexplicably impressive things animals have done in Disney+ movies.
If there's one thing you can look forward to when you sign up for Disney+, it's the chance to see a variety of animal actors in action. Disney has released myriad movies that star animals doing delightfully wild, wacky, and unexpected things. The best Disney movies with animal actors that will be available on Disney+ showcase just how talented some of their animal stars haven proven to be.
Whether it's a chimp outwitting a full office of TV executives or a cat who needs help rebuilding his spaceship, these animals couldn't care less about conforming to the norm. After considering each of these animal films coming to Disney+, vote up the animal stars whose antics you find the most impressive.
A Cat Runs Recon On A Bank Heist And Complicates An FBI Op In 'That Darn Cat!'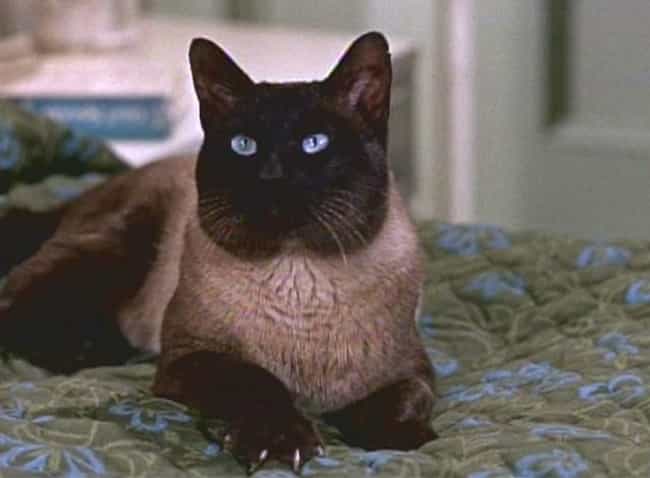 Though the cat in 1965's That Darn Cat! may look like your average, everyday feline, he's actually quite a complicated little creature. D.C., the friendly Siamese, belongs to sisters Patti and Ingrid.
D.C. manages to sidewind his way into the apartment of a bank teller who is being held hostage. He helps get her distress call out, and consequently becomes an intricate part of cracking the case. He doesn't make things easy on the cat-allergic FBI agent who is supposed to track him, however, and ends up running reconnaissance on a bank heist and complicating an FBI surveillance operation.
Actors: Roddy McDowall, Hayley Mills, Elsa Lanchester, Dean Jones, Ed Wynn, + more
Released: 1965
Directed by: Robert Stevenson

Impressed?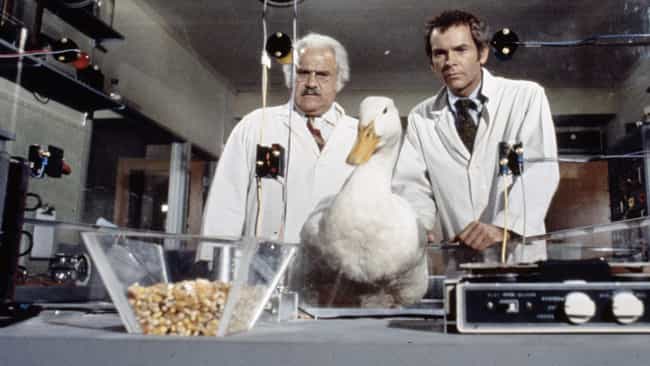 A one-of-a-kind duck manages to endure the same fate as many superheroes before him in Disney's The Million Dollar Duck. After being taken home by a struggling scientist, the duck gets zapped with radiation, which, as we all know, leads to random superpowers.
In this case, the duck is blessed with the ability to lay eggs with solid gold yolks. When word gets out about its abilities, however, the government begins to fear that the eggs will somehow lead to economic upheaval. The panic spreads so far up the chain that the duck even manages to prompt a phone call from Richard Nixon.
Actors: Dean Jones, Sandy Duncan, Fran Ryan, Bernard Fox, Hal Smith, + more
Released: 1971
Directed by: Vincent McEveety

Impressed?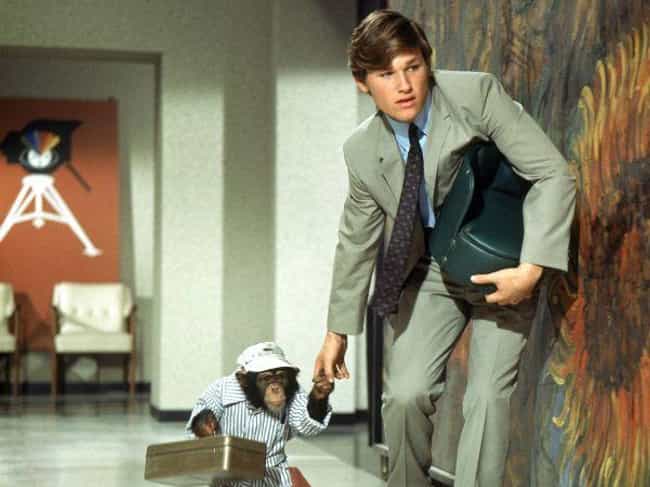 In The Barefoot Executive, a young and studly Kurt Russell plays Steven, a mailroom clerk desperate to move up the ladder at his flailing television network. He hatches a brilliant plan when he discovers a beer-loving chimp named Raffles who has been left in the care of his girlfriend.
Raffles, it seems, has this innate ability to predict which TV shows are going to be hits and which ones are destined to fail. Steven uses Raffles's TV guru powers to excel at the company, initially passing off the chimp's skills as his own.
Raffles's prowess doesn't end there, however. When a bunch of jealous executives try to release him back into the jungle, he ends up parachuting them out of the airplane instead. Not bad for a primate.
Actors: Kurt Russell, John Ritter, Harry Morgan, Bill Daily, Hayden Rorke, + more
Released: 1971
Directed by: Robert Butler

Impressed?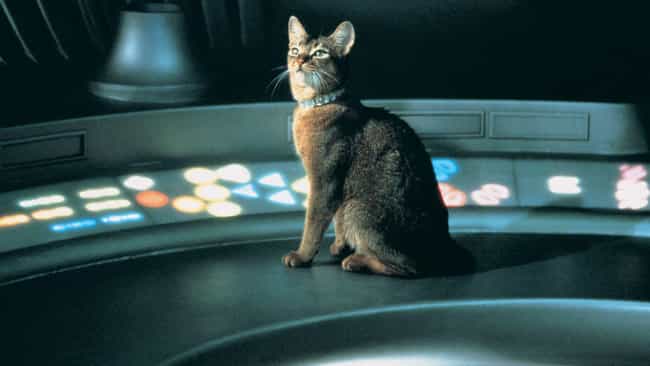 For years, humanity has wondered what alien beings from other worlds might look like. In 1978, Disney put forth one of its more creative theories in The Cat from Outer Space. As it turns out, all those flying saucers have actually been operated by cats all along.
When one of them crash-lands the spaceship he was piloting on Earth, he explains to US defense scientists that he needs a substance (which turns out to be gold) to repair his spaceship. Since gold isn't cheap, the space-kitten then uses his powers of telekinesis to help one of the scientists win a bet on a horse race. After a series of wacky antics ensue, the alien cat eventually wins so many friends that he's granted US citizenship.
Actors: Roddy McDowall, Harry Morgan, Sandy Duncan, Alan Young, McLean Stevenson, + more
Released: 1978
Directed by: Norman Tokar

Impressed?