Then And Now

Accused Murderers: Where Are They Now?

High-profile murder acquittals involve both celebrities and ordinary citizens caught up in media-driven frenzies. Whether the suspect is a famous athlete or actor, or a person nobody had ever heard of until the crime, these trials cause huge sensations, and get round the clock coverage in the media. Defenses that have kept potential criminals out of jail include self-defense, insanity, or an unknown "real killer" that has never since surfaced.
In many instances, a high-profile figure acquitted of murder ends up in jail anyway, due to charges related to the crime, or to other crimes committed later. Freed from jail once they're acquitted, they get to go on with their lives, though many have often spent years in prison. In a few cases, justice eventually catches up with an acquitted killer - such as OJ Simpson, or more recently, Robert Durst.
Here are some high-profile acquitted killers and murderers out of jail, along with what they've done since winning their freedom.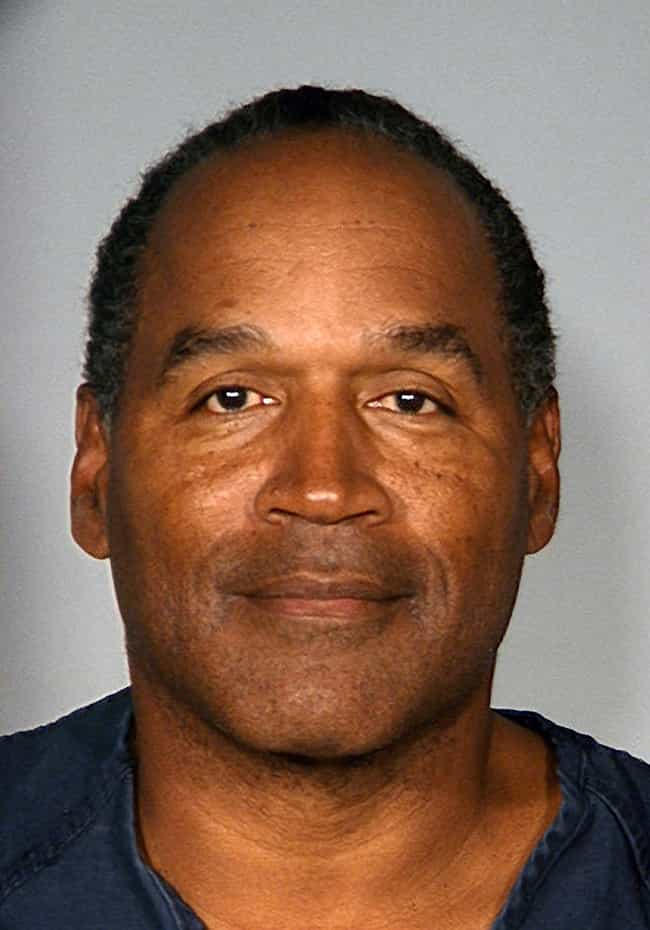 Then: Simpson was an NFL Hall of Fame running back, beloved pitchman, film actor, and pop culture phenomenon. On June 13, 1994, his ex-wife Nicole Brown Simpson and her friend Ron Goldman were found horrifically murdered. He then became suspect #1, went on a low-speed chase through LA, and was tried for the murders.
Now: Simpson was famously found not guilty in a surreal trial. He went on to lose a civil suit to the Goldman family, play a lot of golf while looking for "the real killer," "write" a book called If I Did It, and do almost anything to make money.
On September 16, 2007, he was arrested for leading a robbery of sports memorabilia in a Las Vegas hotel, and found guilty. He was sentenced to 33 years in prison, 13 years to the day of his acquittal in the murders.
Simpson was released in October 2017, and supposedly set out to make up for lost time. According to Dennis Hof, the owner of Nevada's infamous brothel the Bunny Ranch, Simpson called looking for "a Nicole Brown look-a-like."
Also Ranked
#1 on The Best USC Trojans Players of All Time
#15 on The Best No. 1 Overall NFL Draft Picks Of All Time, Ranked
#55 on The Best Football Players Ever
#13 on The Best NFL Running Backs of All Time
see more on O. J. Simpson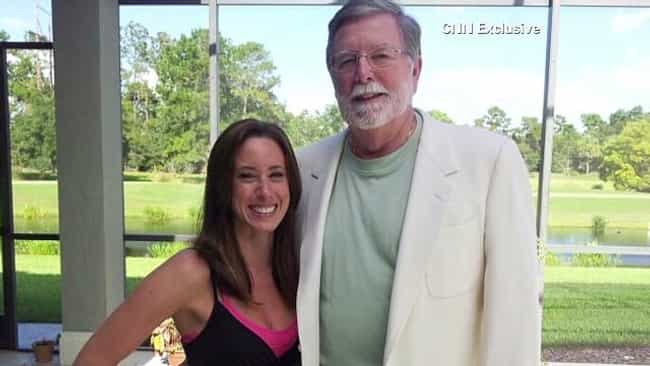 Then: The young Orlando mother became a worldwide celebrity after she was arrested on charges of murdering her three-year-old daughter Caylee. Despite the body of the child being found in a trash bag near her parents' house, Casey claimed she drowned, and that her father, who had also sexually abused her, buried the body. After a six-week trial where every piece of evidence was challenged, Anthony was found not guilty of murder, though she was found guilty of making false statements to police.
Now:
Anthony's acquittal was met with worldwide outrage, as many legal watchers believed her conviction would be a slam dunk. In the time since the July 2011 verdict, Anthony has dealt with multiple civil suits, served probation on a check-fraud charge, filed for bankruptcy (stiffing her lawyer of $500,000), and is
currently
living in an undisclosed location in Florida. She met with NBC producers in May 2015 about a possible interview, but it never happened.
see more on Casey Anthony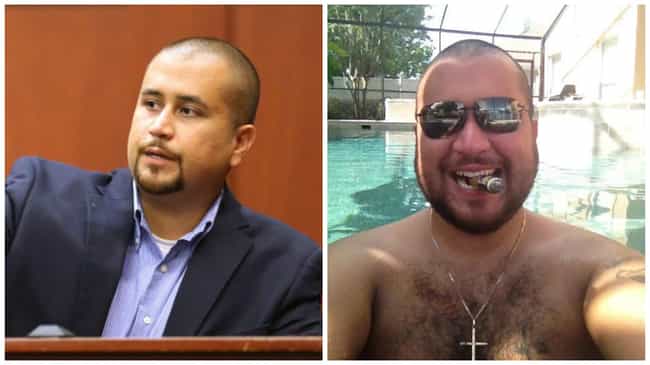 Then: On February 26, 2012, Zimmerman fatally shot 17-year-old Trayvon Martin while acting as a neighborhood watch volunteer in a Florida gated community. While police initially declined to press charges due to the state's "stand your ground" laws, six weeks later, a special prosecutor indicted Zimmerman on murder charges. In a six week trial that became a media circus, Zimmerman was acquitted of murder, claiming that the shooting was self-defense after Martin attacked him at random.
Now: The Department of Justice spent three years investigating Zimmerman, and ultimately found the shooting wasn't a hate crime. Zimmerman blamed President Obama for inflaming racial tensions around the trial, tried to make a living selling his own paintings on eBay, and tweeted images of the murder, as well as words of support from fans. His Twitter account was permanently suspended in late 2015.
Beyond that, Zimmerman has had half a dozen legal encounters since the shooting, including multiple domestic violence-related 911 calls from his then-wife and girlfriends. All of the charges in each case were dropped after the victims refused to cooperate. Zimmerman was also involved in a road range incident where a man shot at him, and in several controversies regarding the Confederate flag.
see more on George Zimmerman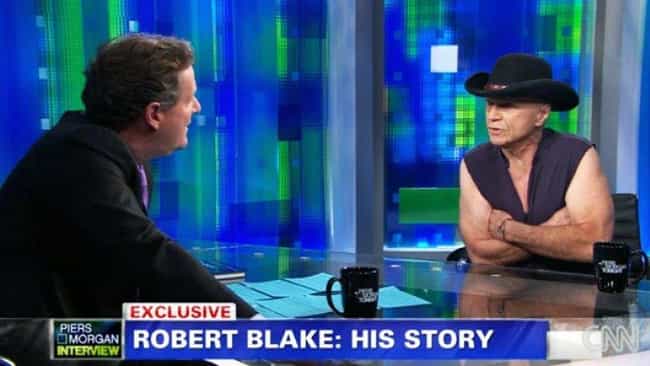 Then: Blake had been a Hollywood mainstay for 50 years, acting in everything from Little Rascals shorts in the late '30s to the detective series Beretta in the mid-'70s. In 2001, Blake was accused of murdering his wife, Bonny, as she sat in their car outside an LA restaurant where they'd had dinner. Incredibly, Blake claimed he'd gone back into the restaurant to get his gun, which he'd left behind. Blake was arrested and accused of shooting into the car and killing his wife.
Now
: The trial saw Blake's defense claim he was a victim of circumstance and faked evidence, with the real killer being someone unknown to him. Blake himself never testified, and the jury heard contradictory testimony from several men who claimed Blake had previously tried to hire them to kill Bonny. Blake was
acquitted of all charges
, but lost a civil trial, and subsequently filed for bankruptcy. He hasn't acted since 1997, only giving a few contentious interviews.
see more on Robert Blake