Weird History Turns Out '90s Swedish Pop Group Ace Of Base Had A Secret Neo-Nazi Past

70.5k views
13 items
Follow
Nostalgia for the pop music scene of the 1990s is all the rage, and one of the most commonly referenced acts is the Swedish quartet Ace of Base, who gave us such hits as "The Sign" and "Don't Turn Around." However, in between releasing smash albums, Ace of Base was haunted by member Ulf Ekberg's scandalous past. As it turns out, Ekberg had secret Nazi ties, and when the truth came out, his dark past was all over the headlines.
Ekberg allegedly used to be a member of a far-right political party, and was definitely part of a skinhead punk rock group called Commit Suiside. The band's songs — which appear on a compilation called Uffe Was a Nazi! — contain lyrics that aggressively insult pretty much every marginalized group. For a time, Ekberg tried to deny that Commit Suiside recorded these tracks, but he has since apologized for his neo-Nazi ways. Considering Ekberg's history, it's hard to overlook the racist, fascist undertones that run through several of Ace of Base's hit songs.
The Name Ace Of Base May Reference Nazi Submarine Warfare
The traditional story says that Ace of Base's name is a take on the Motorhead song "Ace of Spades." However, Cracked writer Adam Tod Brown theorized that Ace of Base really derived its name from a World War II submarine base.
He argues, "The name is most likely a reference to the Keroman Submarine Base, a massive U-boat launching and docking facility constructed by the Nazis in the French town of Loriant." That base launched submarines responsible for "taking out more than 500 Allied ships," making it a Nazi military hotspot. Because of the high success rate of the submarine missions, Keroman was nicknamed "the base of aces."
Ulf Ekberg's Former Band Recorded Songs With Nazi Themes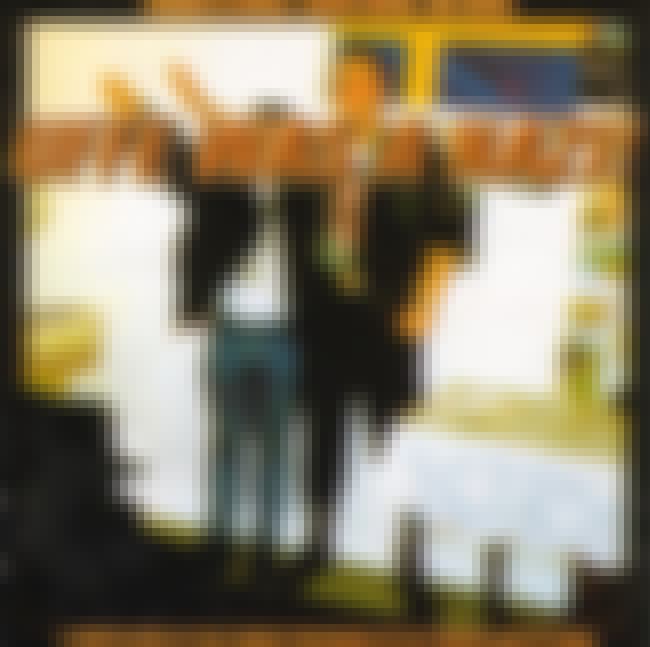 In his youth, Ulf Ekberg was in a band called Commit Suiside (sometimes referred to as Commit Suicide). Along with two friends, Jens Andersson and Jens Svensson, Ekberg reportedly recorded skinhead-themed songs in the mid-to-late '80s.
In 2013, he apologized for his former band's association with neo-Nazis, but claimed Commit Suiside did not write or preform any racist songs. At the time of his apology, Ekberg did not bring up the far-right nationalist politician Anders Klarström, who was also allegedly a member of the punk band.
In 1998, A Compilation Of Commit Suiside's Songs Called "Uffe Was a Nazi!" Was Released
In 1998, a little Swedish record label released 1,000 copies of a limited-edition compilation tape called Uffe Was a Nazi!. "Uffe" refers to Ulf Ekberg, and the disc contains five songs from Ekberg and Commit Suiside. Additionally, the liner notes describe Ekberg as a member of an ultra-conservative Swedish political party. Due to its limited release, Uffe Was a Nazi! is now considered a collector's item in certain (deeply weird) circles.
Commit Suiside's Song Lyrics Are Racist And Xenophobic
Unsurprisingly, Commit Suiside's song titles and lyrics are filled with hatred. Uffe Was a Nazi! contains tracks whose titles translate to "Don't Touch Our Country," and "White Power, Black Skull Slaughter." The songs also feature such lines as "Immigrant, we hate you! Out, out, out, out! Nordic people, wake up now! Shoot, shoot, shoot, shoot!" Again, Ekberg claims that his band didn't record those songs, and they were the work of seperate musicians on the same demo tape.