Watchworthy
American Crime Story: Versace Actors Versus Their Real-Life Counterparts

Updated January 23, 2018
7.3k votes
1.3k voters
58.9k views
9 items
List Rules Vote up the most uncanny resemblances.
The second season of American Crime Story is upon us. The highly-anticipated follow-up to The People v. O.J. Simpson traces the tale of an entirely different, but no less horrific, crime: the 1997 murder of fashion designer Gianni Versace. And now that Ryan Murphy's anthology series is finally back, the time has come to compare the American Crime Story: The Assassination of Gianni Versace actors to their real-life counterparts.
The real-life people featured in American Crime Story: Versace are a glamorous crowd. They include celebrities like Donatella Versace, Antonio D'Amico, and of course, Gianni himself. It only makes sense that Murphy called on superstars to fill out his ACS cast. Penélope Cruz dons Donatella's signature blonde locks, while Ricky Martin takes a turn as Antonio. And then there's the culprit, Andrew Cunanan – you'll never look at Darren Criss the same way again.
If you were glued to your screen during Season 1 of American Crime Story, then you're definitely going to want to tune in for this compelling examination of Versace and the man who ended his life. Check out the ACS: Versace actors versus the actual people below, and see who has the eeriest resemblance.
Data-driven recommendations based on voting from over 40 million monthly visits to Ranker.
Try the free app
Edgar Ramirez As Gianni Versace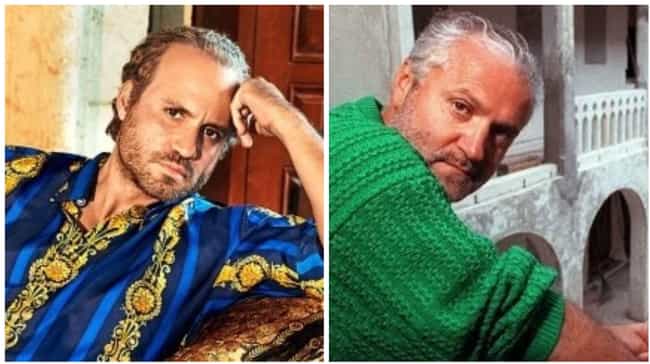 Edgar Ramirez channels Gianni Versace's steadfast stare and flair for vivid colors.
Versace was 50 when he was killed. Prior to his death, the fashion designer had become the renowned head of one of the most creative labels in the industry. He was also something of a pioneer for the queer community, as he did not hide his sexuality and lived openly as a gay man with his partner, Antonio D'Amico.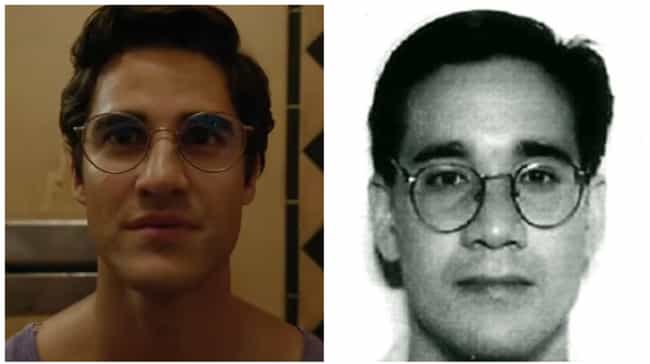 Darren Criss bears a striking resemblance to Andrew Cunanan, the man who committed the crime. The two men even share the same half-Filipino heritage.
Cunanan was intelligent – he had an IQ of 147 – but he was troubled. He reportedly descended into a depression in 1996, after one of his older male lovers broke up with him. In 1997, Cunanan went on a killing spree that resulted in the deaths of five people, including Gianni Versace. Eight days after shooting Versace, he took his own life with the murder weapon.
Age: 32
Birthplace: USA, California, San Francisco
Credits: Glee, The Tale of the Princess Kaguya, A Very Potter Musical, Girl Most Likely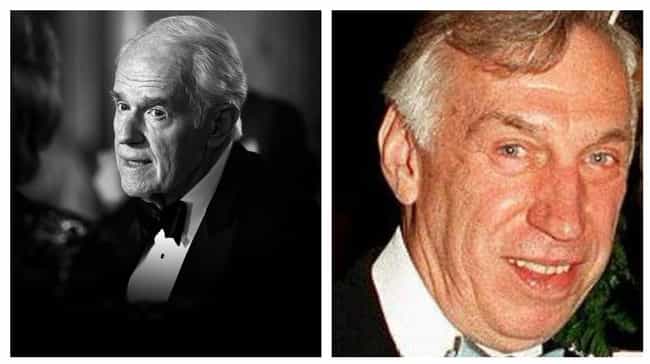 M*A*S*H star Mike Farrell plays Lee Miglin.
Miglin was the third victim of Andrew Cunanan, though the Miglin family denies that Cunanan and Miglin had any kind of relationship prior to the murder. Miglin was a real estate mogul, based in Chicago. His May 4, 1997 murder was described by the Chicago Tribune as being especially gruesome:
"It was a murder that would be considered vicious in any Chicago neighborhood, let alone the city's most expensive, and its details caused even some veteran police officers to blanch."
Age: 76
Birthplace: USA, Minnesota, Saint Paul
Credits: M*A*S*H, The Graduate, Superman: The Animated Series, Patch Adams, Providence, + more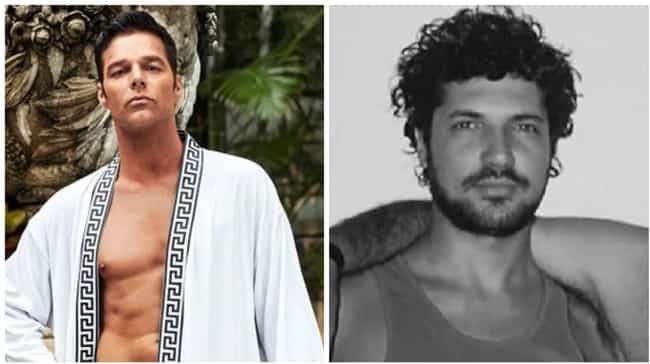 Ricky Martin plays Antonio D'Amico, Gianni Versace's longtime partner. He spoke with D'Amico during production on the series, apparently to reassure him about the project; D'Amico has called it "ridiculous."
D'Amico met Versace in 1982, and the pair began a relationship that lasted until Versace's murder in 1997. While the pair were together, D'Amico was a designer for Versace Sport. He told The Guardian about witnessing the aftermath of the crime:
"I felt as if my blood had turned to ice... The house had stained glass windows so we couldn't see what had happened from inside, so we had to open the gate. I saw Gianni lying on the steps, with blood around him. At that point, everything went dark. I was pulled away, I didn't see any more."
Age: 47
Birthplace: San Juan, Puerto Rico
Credits: The Voice, Ricky Martin: One Night Only, An Audience with Ricky Martin, Hercules