Watchworthy
20 Action Movies That Are Way Better Than The Oscar Winners That Beat Them

Updated September 23, 2019
8k votes
1.3k voters
57.9k views
20 items
List Rules Vote up the bullet bonanza action movies that blow their year's Best Picture Oscar winners to smithereens.
A rallying cry for bullet-crazed readers: guns up statues down! Classic action flicks over forgotten Best Picture winners for life. See, the Hollywood action movie style that has dominated since the 1980s – one characterized by excessive and cartoonish violence, excessive and cartoonish writing, and what appears, on the surface, to be a total lack of morality – is not often associated with the best things cinema has to offer. However, time has been kind to these movies; the most unique films of the genre have become separated from the pack; many are regarded as subversive and cutting edge. Others have a mythic quality to them that demonstrates Hollywood's image factory operating at full strength. These movies wear their age much better than than Oscar-winning movies that haven't gotten old with grace, pictures like Rain Man and Driving Miss Daisy.
A remarkable quality of the modern Hollywood action movie is its habit of involving supreme artistic talents such as John Carpenter, Paul Verhoeven, Michael Mann, Tony Scott, John Woo, and numerous others. Ignoring that the majority of action movies are varying degrees of forgettable, you can bank on at least a couple of the most enjoyable and thought-provoking movies every year being found among unpretentious multiplex fare.
In a similar vein, you can rely on the Academy of Motion Picture Arts and Science to enshrine some of Hollywood's biggest clunkers on a yearly basis. The Best Picture award has proven as adept at this feat as the action movie is at finding real artists. The worst Oscar winners, not too hard to choose with hindsight, were once critically lauded movies, and might still be, if you can believe it. Blame the supremacy of bourgeoisie aesthetic, if you need a scapegoat.
Of course, there's no shortage of action excellence from film industries overseas. This list is not meant to force them out, or to ignore the reality that American action movies can be unspeakably poor or ludicrous by every measure. But if you look at the best American action cinema has to offer and what the Academy deems the best American cinema had to offer, the difference in quality and cultural impact is striking. What follows is a side-by-side comparison of 20 of the best action movies and the last 35 dismal years of Oscars for Best Picture. No one's here to beat up on Best Picture winners like Gandhi or Titanic, but rather, to see how they square up to the likes of John Wick and Mad Max: Fury Road.
Data-driven recommendations based on voting from over 40 million monthly visits to Ranker.
Try the free app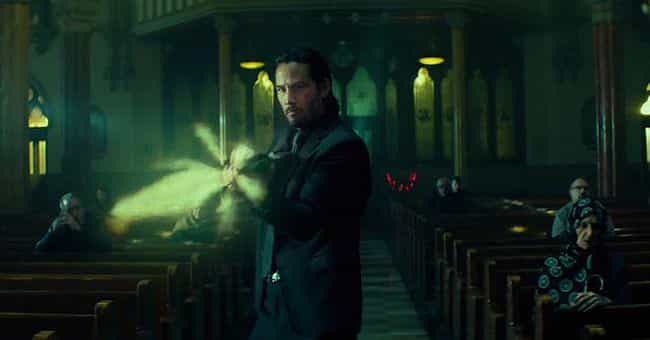 Year: 2014
Better Than: Birdman
Battle Royale: Movie-goers were spoiled for choice in 2014 with Edge of Tomorrow, Non-Stop, and Lucy, but John Wick wins in the end. Like Birdman, John Wick carves out a piece of New York to replicate its protagonist's psyche. But Birdman wants you to believe its clunkiness - the tortured long takes, puffed-up writing, and one-dimensional satire - are all part of its subjective world, and a commentary on the difficulty of creating Art (ironically, it fails its own mission, ultimately an unintentional satire of itself). John Wick weaves its title character's relationship with his surroundings to create a cohesive piece of expressionist action rife with balletic setpieces. It's a better Birdman.
Are they better than the best picture?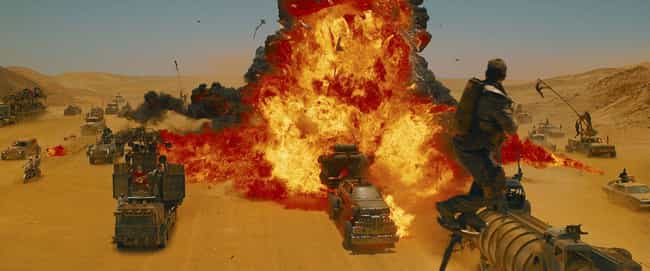 Year: 2015
Better Than: Spotlight
Battle Royale: Full disclosure: Team Blackhat here, would like to use this space to briefly request reappraisal of said film.
The situation with the 2015 Oscars is truly striking, perfectly emblematic of the problems presented by this list. It's wholly unsurprising and unremarkable Mad Max Fury Road did not win Best Picture. It never needed to; it's maybe the greatest action movie ever. It's also wholly unsurprising and unremarkable Spotlight did win Best Picture. Boring films that take the laziest path to pseudo-profundity tend to do that. Consider that these two things happened in the same year. Unconscionable.
Are they better than the best picture?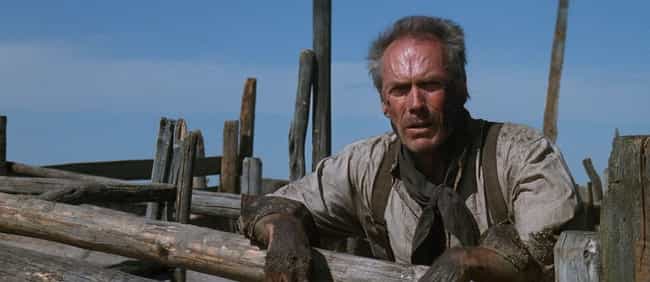 Unforgiven is really, really good. Point to the Academy here. It's a movie with lots of guns that's better than, and has outlasted, the prestige pictures of the same year (A Few Good Men, Scent of a Woman, The Last of the Mohicans). And it won Best Picture.
No contest here, despite arriving the same year as Under Siege, Patriot Games, Universal Soldier, Passenger 57, and Stop! Or My Mom Will Shoot.
Are they better than the best picture?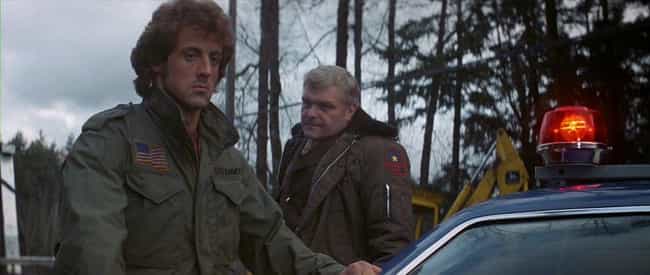 Year: 1982
Better Than: Gandhi
Battle Royale: First Blood, a grungy, psychological movie, ushered in a style that dominated action cinema for the next three and a half decades. What's more, it features a moral consciousness seldom seen in subsequent action films, one never as clear-eyed and uncomplicated as it is here. It's difficult to imagine such an intelligent film aimed at the masses being made today, but the original has endured for generations. Meanwhile, the 200 people who went to see Gandhi in 1982 are still waiting for it to finish 35 years later.
Another Contender: The Thing
Are they better than the best picture?