Watchworthy
14 Movies Only A True Action Fan Would Pick For Movie Night

Updated November 19, 2018
1.1k votes
270 voters
8.7k views
14 items
List Rules Vote up the films true action nerds are most likely to pick for prime weekend viewing.
Any regular action fan can recommend Mad Max: Fury Road or The Dark Knight for a surefire movie night full of explosions, but truly dedicated genre aficionados will often gravitate towards lesser-known films. Some of the best adrenaline-pumping movies of all time didn't even get a wide theatrical release. The bowels of the internet and the few surviving stand-alone video rental stores are littered with hidden action gems that no true fan should ignore.
Whether it's a film's tightly choreographed fight scenes, spectacularly rendered displays of destruction, or even just a high-octane, mind-melting plot that spawns more ridiculous fan theories than actual answers, the appeal of action movies remains as broad and varied as the movies themselves. Movies for action fans can sometimes serve as a window into a viewer's personality, whether they realize it or not. It takes a particular type of person to recommend a film called Shoot 'Em Up, even if it's not for the reasons you might expect.
Data-driven recommendations based on voting from over 40 million monthly visits to Ranker.
Try the free app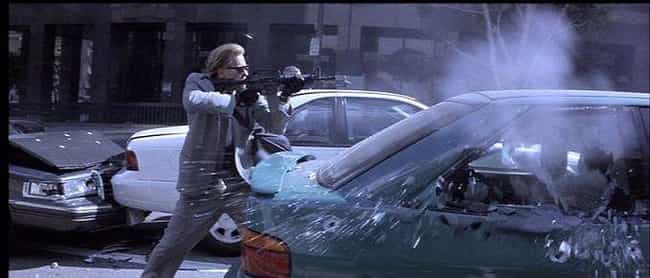 Why Is This A True Action Epic: Heat isn't just a great heist film, it's a great film. Starring Al Pacino and Robert De Niro at the top of their respective games, Heat sports an affecting plot, powerful acting, and one of the most thrilling cops and robbers shootouts ever filmed.
What Does This Movie Say About Its Fans: They mostly just want to see great movies. Heat appeals to legitimate film fans who care about cinematic quality more than the amount of action in a movie. They're going to shush anybody getting loud while watching, and afterward ask everybody in the living room about their thoughts on the film and what it was trying to say thematically.
Actors: Natalie Portman, Al Pacino, Robert De Niro, Val Kilmer, Ashley Judd, + more
Released: 1995
Directed by: Michael Mann
Is this an action lover's dream?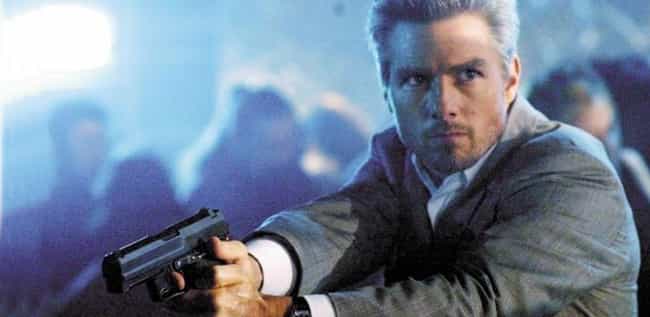 Why Is This A True Action Epic: Tom Cruise has been in a lot of movies. In fact, he's been in a lot of action movies, and his films tend to be among the better ones out there. But Collateral stands out because of its focused scope and Cruise's surprising dedication to the role of a slayer on the loose. Cruise trained extensively for this role, and it shows. He's balanced by Jamie Foxx as an everyman cab driver in way over his head.
What Does This Movie Say About Its Fans: In many ways, Collateral is about the sort of emptiness of the Los Angeles experience. People move there to pursue their dreams, but too many of them end up with nothing to show for it. Those people - and others who have fallen short of fulfilling their dreams - will relate strongly to the themes in Collateral.
Actors: Tom Cruise, Jamie Foxx, Jason Statham, Javier Bardem, Jada Pinkett Smith, + more
Released: 2004
Directed by: Michael Mann
Is this an action lover's dream?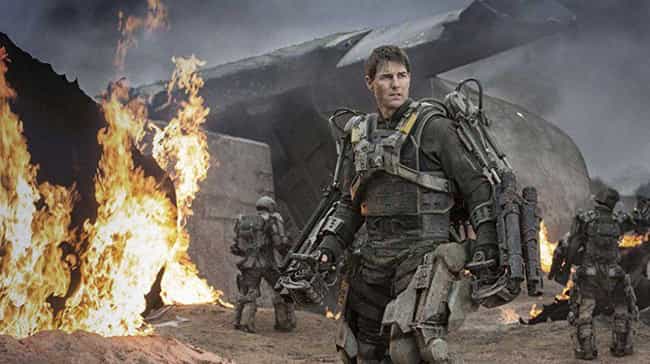 Why Is This A True Action Epic: Edge of Tomorrow is sort of like if Groundhog Day became an epic sci-fi action movie. Thanks to the lead character's invincibility - if he passes, he just wakes up again at the start of the day - he's able to perform some incredible action stunts, risking and sometimes losing everything to thwart an alien invasion.
What Does This Movie Say About Its Fans: Edge of Tomorrow isn't a movie many people have seen. In fact, it was functionally retitled after release to clarify the concept. Though it has found a passionate audience, the movie remains underappreciated, so this is one for the people who identify with the runt in a litter, who take the time and effort to seek out a movie or experience no matter who unpopular or under the radar it may be.
Actors: Tom Cruise, Emily Blunt, Bill Paxton, Brendan Gleeson, Charlotte Riley, + more
Released: 2014
Directed by: Doug Liman
Is this an action lover's dream?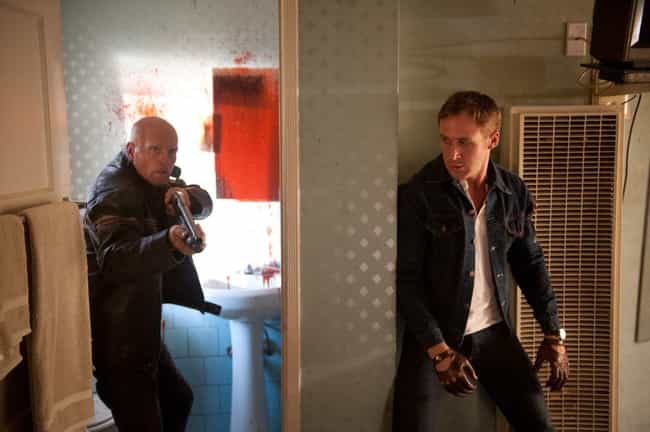 Why Is This A True Action Epic: Drive is one of the first films to solidify Ryan Gosling as a legitimate - albeit unique - action star. There's a great deal of silence and brooding in the movie, but the action scenes are taut and incredibly visceral. Devastating yet artfully rendered, the scenes serve as punctuation in long stretches of quiet during which tension builds slowly. Drive isn't for the faint of heart.
What Does This Movie Say About Its Fans: They're more about arthouse films than they are pure action. Drive certainly has its moments, but it's more about the beauty in the savagery than the sheer spectacle. This action fan is more of a sensitive, thinking type than a meathead.
Actors: Christina Hendricks, Ryan Gosling, Carey Mulligan, Bryan Cranston, Ron Perlman, + more
Released: 2011
Directed by: Nicolas Winding
Is this an action lover's dream?