Total Nerd
14 Movies Only A True Action Fan Would Pick For Movie Night

1.1k votes
255 voters
8.2k views
14 items
List Rules Vote up the films true action nerds are most likely to pick for prime weekend viewing.
Any regular action fan can recommend Mad Max: Fury Road or The Dark Knight for a surefire movie night full of explosions, but truly dedicated genre aficionados will often gravitate towards lesser-known films. Some of the best adrenaline-pumping movies of all time didn't even get a wide theatrical release. The bowels of the internet and the few surviving stand-alone video rental stores are littered with hidden action gems that no true fan should ignore.
Whether it's a film's tightly choreographed fight scenes, spectacularly rendered displays of destruction, or even just a high-octane, mind-melting plot that spawns more ridiculous fan theories than actual answers, the appeal of action movies remains as broad and varied as the movies themselves. Movies for action fans can sometimes serve as a window into a viewer's personality, whether they realize it or not. It takes a particular type of person to recommend a film called Shoot 'Em Up, even if it's not for the reasons you might expect.
back to page 1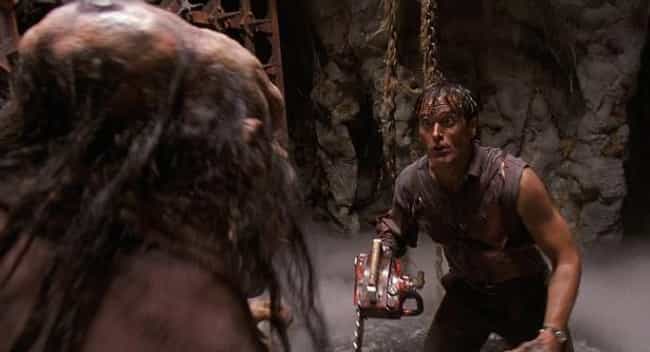 Why Is This A True Action Epic: This is Bruce Campbell at his B-movie best. The second sequel in the Evil Dead series, Army of Darkness sends Ash back in time with a chainsaw for a hand and his trusty shotgun. The plot is utter nonsense, but blowing away undead foes makes for a reliably hilarious viewing experience, especially with a crowd.
What Does This Movie Say About Its Fans: These people watch action films for the sheer fun of it. They're not into thinking about which of these films are the greatest or the slickest, they just want to watch stuff explode, hear some good one-liners, and hang out with friends.
Actors: Bruce Campbell, Sam Raimi, Ted Raimi, Scott Spiegel, Ellen Sandweiss, + more
Released: 1981
Directed by: Sam Raimi
Is this an action lover's dream?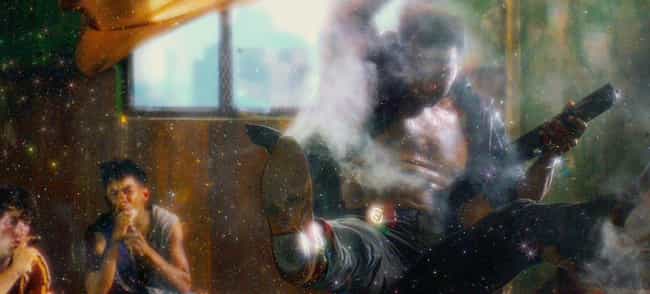 Why Is This A True Action Epic: Dredd's hyperintensity and stylized fight scenes will resonate with any action movie fan. What truly makes it stand out, however, is its constant and liberal use of stylized extreme slow-motion. It's mind-melting, in a good way.
What Does This Movie Say About Its Fans: As much as Dredd will appeal to pure action fans, it may appeal even more to Mythbusters aficionados. Why? Well, the extreme slow-motion in the movie is reminiscent of the Mythbusters signature high-speed camera segments. The thrill doesn't come from a bunch of people getting shot, it comes from really noticing what being shot would look like. This person is highly observant and wants to spend time enjoying the moment.
Actors: Lena Headey, Karl Urban, Olivia Thirlby, Domhnall Gleeson, Deobia Oparei, + more
Released: 2012
Directed by: Pete Travis

Is this an action lover's dream?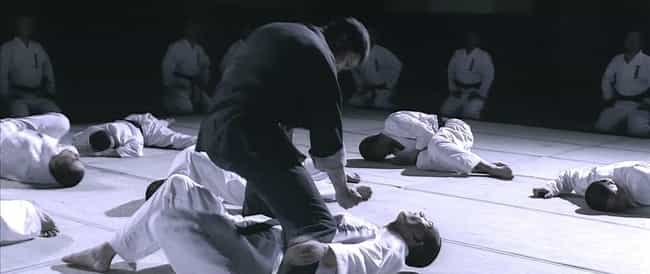 Why Is This A True Action Epic: Ip Man tells the true story of a martial arts master during the Second Sino-Japanese War. Given that the real Ip Man eventually trained famed fighter Bruce Lee, the film features some incredibly well-executed martial arts fight scenes.
What Does This Movie Say About Its Fans: Sure, they love action movies, but they're also big history buffs. They are studious and want to learn something new, even while they watch a dignified master off 10 men with his bare hands.
Actors: Donnie Yen, Simon Yam, Louis Fan, Hiroyuki Ikeuchi, Bo Zhang, + more
Released: 2008
Directed by: Wilson Yip

Is this an action lover's dream?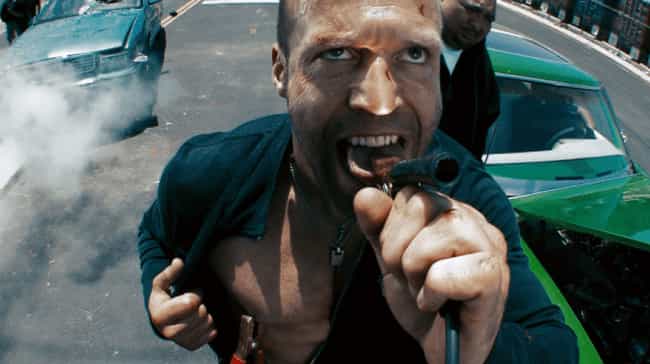 Why Is This A True Action Epic: Crank is nothing if not nonstop action. In order to stay alive, the lead character must keep his adrenaline skyrocketing at all times. To that end, he pursues wilder and wilder stunts, like picking fights and engaging in very public displays of affection, all to keep his heart beating. It isn't exactly subtle.
What Does This Movie Say About Its Fans: This is a dumb but incredibly fun movie. It primarily appeals to people who just want a film playing in the background while hanging out and doing something else. Fans of Crank enjoy fun, simple films that don't distract too much from where they are and the people they're with.
Actors: Jason Statham, Amy Smart, Dwight Yoakam, Glenn Howerton, Efren Ramirez, + more
Released: 2006
Directed by: Neveldine/Taylor

Is this an action lover's dream?