Entertainment
Actors And Directors Who Truly Loathed Each Other By The End Of The Movie

Cinema history is filled with cases where actors and directors had very fruitful collaborations: James Stewart and Alfred Hitchcock, Robert DeNiro and Martin Scorsese, Samuel L. Jackson and Quentin Tarantino, and so on. There have also been cases of actors and directors who ended up hating each other. This should come as no surprise; filmmaking is all about passion and creativity, and when you combine those two things, personalities and visions can easily clash.
It stands to reason that actor/director feuds can lead to bad or underwhelming movies, such as Super Mario Bros. and Blade: Trinity. Sometimes, however, great films happen in spite of - or maybe even because of - behind-the-scenes drama. Watching Chinatown, you would never guess that Faye Dunaway and Roman Polanski hated each other. While laughing at Groundhog Day, you might be stunned to learn that it kicked off a 21-year stretch of Bill Murray and Harold Ramis not speaking to one another.
The stories of the most turbulent productions where actors and directors stopped speaking to each other - or worse - reveal how fragile egos, creative ambitions, and intense pressures can bring out the worst in people.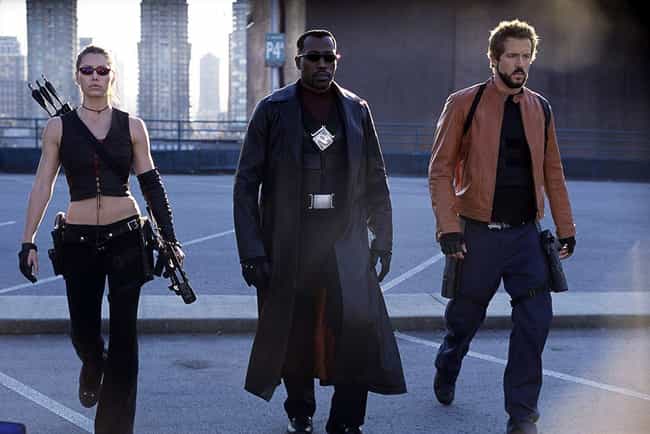 The set of Blade: Trinity was a seriously unhappy place thanks to the antics of star Wesley Snipes. Co-star Patton Oswalt spilled the beans on Snipes's bad behavior, which included staying in his trailer smoking weed, refusing to say certain lines of dialogue, and having his stuntman do everything that wasn't a close-up of Blade. This created tension with director David Goyer.
The final straw came when an African American extra showed up on set wearing a t-shirt that said "Garbage" on it. Snipes saw that and accused Goyer of racism, not realizing he had nothing to do with the fashion choice. Snipes choked the filmmaker, whom then paid a group of bikers to be his bodyguards for a day.
Snipes was sufficiently shaken by that. He stopped talking to Goyer, and communicated with him only through Post-It notes for the rest of the production.
Actors: Jessica Biel, Ryan Reynolds, Triple H, Kris Kristofferson, Wesley Snipes, + more
Released: 2004
Directed by: David S. Goyer
see more on Blade: Trinity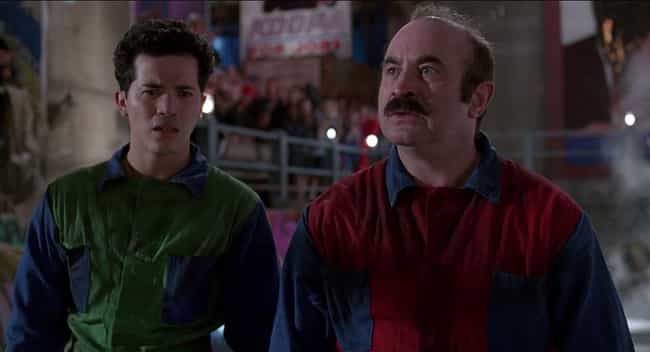 Super Mario Bros. is widely regarded as one of the worst video game-based movies ever made. That may be partially due to the fact that everyone making it was miserable.
Star Bob Hoskins, who played Mario, said the experience of doing the movie was "a f*ckin' nightmare." He grew frustrated with what he termed the "arrogance" of co-directors Annabel Jankel and Rocky Morton. The two music video and commercial directors had never made a feature film before, and were fired near the end of production. Hoskins and co-star John Leguizamo did whiskey shots in between takes just to cope.
Co-star Dennis Hopper also disliked the directors. He was angered by the constant last-second script changes that left him uncertain of what he was supposed to do - and his confusion was exacerbated by the fact that the producers and investors all had differing ideas of what the movie should be. One day, tensions rose so high that Hopper spent 45 minutes screaming at Jankel and Morton on the set.
Actors: Dennis Hopper, Bob Hoskins, John Leguizamo, Lance Henriksen, Samantha Mathis, + more
Released: 1993
Directed by: Rocky Morton, Annabel Jankel
see more on Super Mario Bros.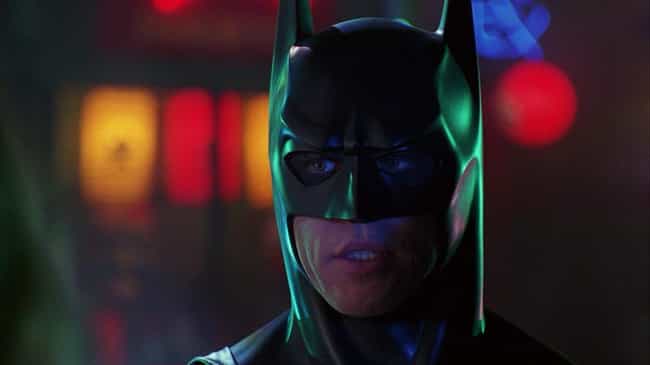 By his own account, director Joel Schumacher had heard horror stories about Val Kilmer when he hired the actor to portray the Dark Knight in 1995's Batman Forever. He hoped for the best... and got the worst.
Schumacher told Entertainment Weekly that Kilmer was "rude and inappropriate" to the crew members. After two weeks of filming, things became so tense between the director and actor that they got into a shoving match. The director laid down the law, telling his star that this sort of behavior would no longer be tolerated on set.
"Then we had two weeks where he did not speak to me, but it was bliss," Schumacher said.
Actors: Nicole Kidman, Drew Barrymore, Jim Carrey, Val Kilmer, Tommy Lee Jones, + more
Released: 1995
Directed by: Joel Schumacher
see more on Batman Forever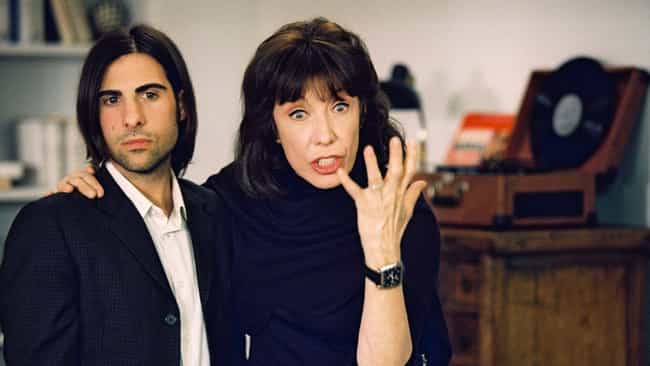 David O. Russell has a well-documented history of troubling behavior on movie sets - particularly after footage of his screaming match with actress Lily Tomlin on the set of I Heart Huckabees was leaked to the public. Not long after, footage of a second fight emerged.
Both Russell and Tomlin have remained coy about the exact cause of the fights, but the initial video shows Tomlin seemingly upset by what she perceives to be Russell's inconsistent direction. Patient at first, he eventually blows a gasket, clearing a desk, hurling vulgarities at Tomlin, and knocking over a lamp. In the second video, Tomlin is more the aggressor, issuing a string of profanities at Russell and complaining that he's asking her and co-star Dustin Hoffman to alter the tone of their performances after an entire day of filming.
Tomlin has described herself as "stoic in my suffering" while making Huckabees, and added that she and the director overcame their differences.
Actors: Naomi Watts, Isla Fisher, Mark Wahlberg, Jude Law, Dustin Hoffman, + more
Released: 2004
Directed by: David O. Russell
see more on I Heart Huckabees