Total Nerd
Actors Talk About The Worst Prosthetics And Makeup They Had To Wear

Updated July 5, 2019
267.4k views
15 items
Many films may rely on CGI to do a lot of heavy lifting when it comes to visual effects, but nothing can top the look of physical prosthetics and makeup when it comes to creating a realistic character. Actors who have worn prosthetic makeup know how lucky they are to be in the position they are, but they still acknowledge that sitting in a chair for hours on end to get into character does take its toll on you.
Fortunately, none of these costumes or makeup were lethal, but some actors felt like it was pretty close. Whether they were transforming into a monster or adding extra prosthetic appendages or bulk, these stories show how many intense hours they put in before the cameras were even rolling.
Ian Colletti Has His Entire Face Covered All Day To Play Arseface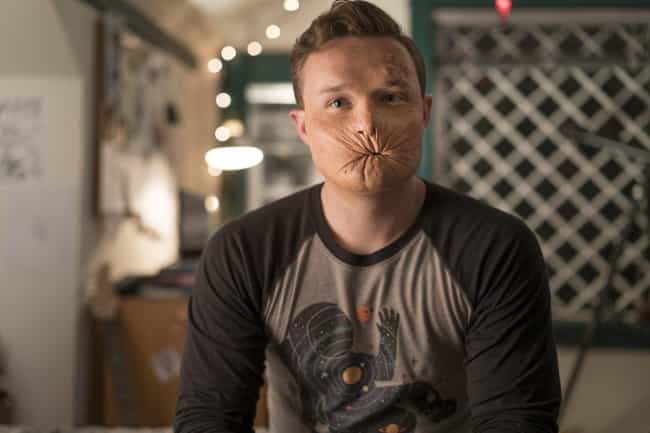 In AMC's Preacher, Ian Colletti plays a kid named Eugene, AKA Arseface, who becomes horribly disfigured after surviving a suicide attempt with a shotgun in his mouth. As you can imagine, this look necessitates some pretty extreme prosthetic work, as he told New York Post:
It covers your nose. It sounds disgusting, but if you need to sneeze or your nose is dripping, it's pretty much, well, that's gonna sit there for 12 hours until the day's over.
I can't eat when I'm wearing it. You're there at two in the morning and don't leave until 10 at night, and that was very challenging to do without being able to eat. I drink shakes - strawberry shakes and protein shakes - on and off to keep my energy up. It's the saddest example of method acting I think I've ever heard of.
John Rhys-Davies had to sit through 4-5 hours of makeup and prosthetic work each day to inhabit the role of the dwarf Gimli. Unfortunately, it was pure misery, as he was allergic to the prosthetic, and it eventually got so bad that he had to take every third day off.
So when Syfy asked him if he'd consider reprising his role for the Hobbit franchise, he said:
I've already been asked and to be honest with you, I wouldn't. I have already completely ruled it out. There's a sentimental part of me that would love to be involved again. Really I am not sure my face can take that sort of punishment any more.
However, Rhys-Davies and his makeup team did manage to make the best of the situation by pranking director Peter Jackson, as seen in the above video.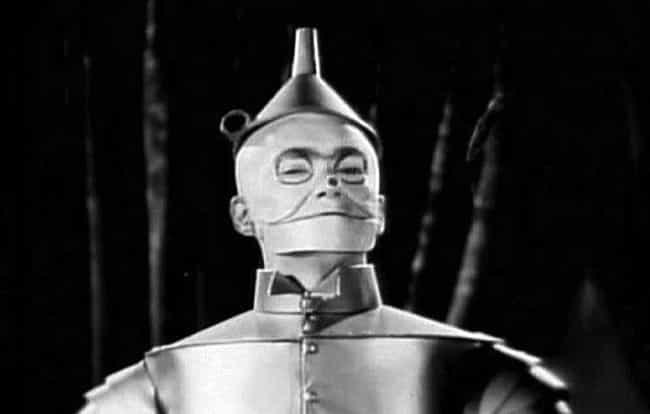 Jack Haley attained high acclaim for his role as the Tin Man in The Wizard of Oz, but he wasn't supposed to be in the movie at all. The role first went to 1930s star Buddy Ebsen, but when it almost killed him, he had to bow out.
It turns out the aluminum dust they initially used to coat the character was quite hazardous. Ebsen described the feeling in The Other Side of Oz, saying:
The cramps in my arms advanced into my chest to the muscles that controlled my breathing. If this continued, I wouldn't even be able to take a breath. I was sure I was dying.
He was hospitalized, but eventually recovered. He was replaced, however, and the production fortunately found an alternative, safer substance for Jack Haley.
When Peter Weller first started on RoboCop, it took roughly 10 hours a day to get him into his full suit and makeup. The suit had to be constructed around him each day, and he was often forced to hold awkward poses for extended periods of time so the suit could be properly installed. He told Syfy:
It was so intense, that experience, of putting on that suit - particularly doing the face, which took six and a half hours. Stephan Dupuis and the Robo team, Rob Bottin designed this genius applicator... it took six and a half hours to do that prosthetic, and then another hour and a half to get into the suit. And we'd done an eight-and-a-half-hour day by the time the crew came to shoot, and you just had to shoot that face out in five hours before the rubber collapsed. There were 27 days of absolute - I wouldn't say 'misery,' but it really demanded a Zen sort of discipline."