Entertainment
13 Actors Of Color Who Should Have Played These Whitewashed Roles

Updated August 23, 2019
394 votes
74 voters
1.5k views
13 items
List Rules Vote up the actors who would would have been awesome and more appropriate in the role.
Women and people of color in Hollywood are finally getting the chance to tell their diverse stories. Though change is slow, the industry is starting to take the hint and has begun to address one of its most controversial practices: whitewashing.
Whitewashing describes the act of casting a white actor in a role that was originally written for an actor of color, and it's a practice that's been going on since Hollywood's earliest productions. Today, media is much more sensitive to cultural and race-based issues, but whitewashing still happens. There have been multiple high-profile cases of whitewashing in the last decade alone, and Hollywood's biggest stars have fallen on the wrong side of the hot-button debate at one time or another.
What would these whitewashed movies look like if the casting stayed true to the original intent? It's hard to say, but there is no shortage of talented actors with varied ethnic backgrounds. If you could recast whitewashing in recent cinema, whom would you choose to play the part?
There are a lot of white actors who are guilty of accepting roles for characters of color, but Catherine Zeta-Jones is one of the few to adamantly defend her decision. Zeta-Jones has made a career off playing Latin characters in films like The Mask of Zorro. Another incident of Zeta-Jones taking the role of a nonwhite character is for the film Cocaine Godmother, in which she played the real-life Colombian underworld leader Griselda Blanco. When confronted about the potentially negative effects of whitewashing, she said:
This happens to be the third Hispanic I've played. I played the lead in Zorro, and I screen-tested with six Hispanic women, and I got the role. I don't know what to say. And I was a complete unknown at this point; it wasn't because I had a name or box-office value. Four of the actors are my contemporaries to this day.
Jones says she doesn't know why she was chosen over her Latin contemporaries. Salma Hayek, for example, would have stunned in the role given her experience playing powerful Latin women, such as Frida Kahlo in the 2002 profile, Frida.
Make the switch?
Angelina Jolie stars as Mariane Pearl in A Mighty Heart. The movie tells the story of Pearl's journey after her husband, a journalist, is kidnapped in Pakistan. The real-life Pearl is of Afro-Cuban and Dutch descent, so there was a lot of controversy when Jolie, a white actor, was cast in the role.
To make matters worse, Jolie's skin was darkened and she wore a wig for the role, leading many critics to describe the situation as offensive. Another choice for the role could have been Rosario Dawson, who is a mix of Afro-Cuban, Puerto Rican, Irish, and Native American heritage. Dawson herself is a dramatic actor with a diverse profile from Rent, to Marvel's The Defenders, to Zombieland, and more.

Make the switch?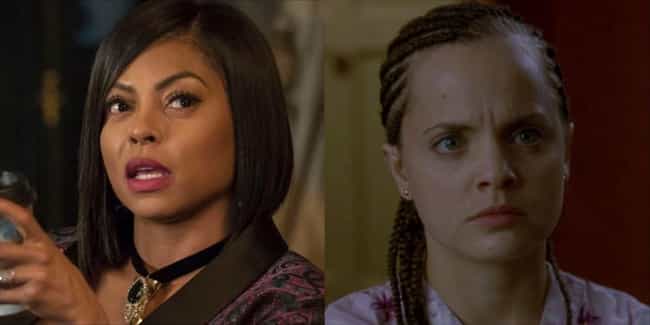 The 2007 film Stuck tells the true story of a woman who commits a hit and run against a homeless man, ending him in the process. The driver was a black woman named Chante Jawan Mallard, but that didn't keep the filmmakers from casting white actor Mena Suvari in the role. They even changed Mallard's name to Brandi Boski, although they made the inexplicable decision to give Suvari cornrows for the film.
The casting choice was heavily criticized and multiple actors have been suggested as alternatives. Taraji P. Henson, for example, would have done well as the troubled driver given her experience with Empire, Hidden Figures, and countless other dramatic roles.

Make the switch?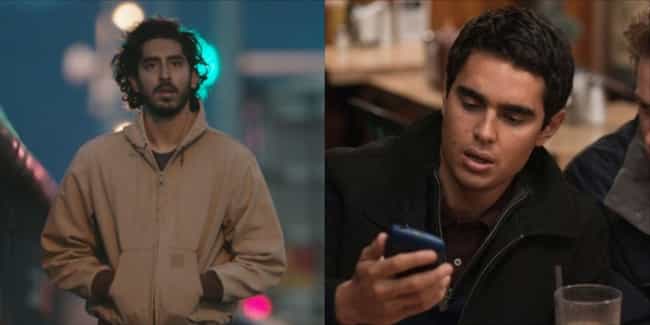 The Social Network attempts to tell the true story of the founding of Facebook, but there's one inaccuracy that stands out more than the rest. The character of Divya Narendra, an Indian man who played a crucial role in the social media site's birth, was not played by an actor of Indian descent. Instead, he was portrayed by Max Minghella, who has a mix of Italian, Scottish, and Chinese heritage.
Even the real-life Narendra was shocked to learn that he was being portrayed by a white actor. Dev Patel, who is of Indian decent, would have been a better choice, especially given his experience playing a disgraced-kid-turned-millionaire in the 2008 film, Slumdog Millionaire.

Make the switch?