Entertainment
13 Times Actors Were Replaced In Major Movie Franchises (And Hoped You Wouldn't Notice)

3.7k votes
851 voters
44k views
13 items
List Rules Vote up the most egregious examples of recasting.
One of the reasons many movie franchises are so beloved is that they let the audience see the same actors over and over again. It gives a sense of continuity, and makes the characters feel more real as they grow and change. But there have also been many times actors were replaced in movie franchises, and regardless of whether the recasts were good choices or bad ones, the switcheroo can be a little jarring. Do producers think viewers won't notice something as major as two actors who played the same role in a franchise?
A lot of factors go into these recasts. Some actors weren't available to reprise the role, some were fired, and some simply chose not to return. Nonetheless, characters who were recast in franchises often require some time for adjustment. When you associate one actor with one specific character, another actor in that same role takes you out of the story and into your head. Recasts that were good fits made the adjustment period relatively quick; the more questionable fits were just distracting.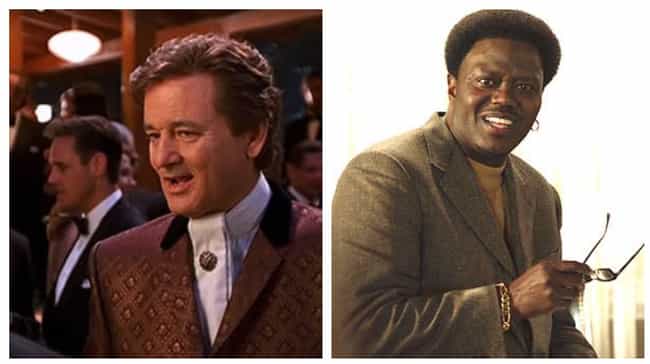 The first Charlie's Angels movie has Bill Murray in the pivotal role of John Bosley, Charlie's representative who keeps in regular communication with the Angels. In the sequel, Bernie Mac plays John's brother Jimmy Bosley.
Apparently, Murray and costar Lucy Liu butted heads on set, and though they eventually settled things amicably, Murray feared more friction would erupt. Also, Murray seems to have really hated Charlie's Angels and its director.

Was this a weird choice?
see more on John Bosley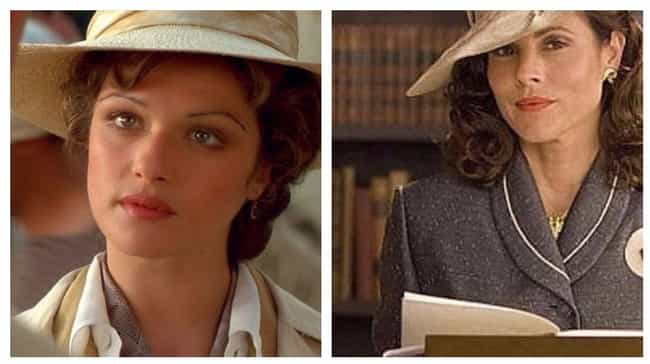 Rachel Weisz plays the feisty Evie in The Mummy and The Mummy Returns. But in the third movie, Tomb of the Dragon Emperor, Evie is suddenly played by Maria Bello.
Reports differ as to why Weisz didn't return for another sequel. Maybe she was done with the character, or perhaps she didn't like the script. Whatever the reason, Weisz avoided being in the worst-reviewed film in the franchise.

Was this a weird choice?
see more on Evelyn Carnahan-O'Connell
Kimberly J. Brown Was Replaced By Sara Paxton As Marnie In Halloweentown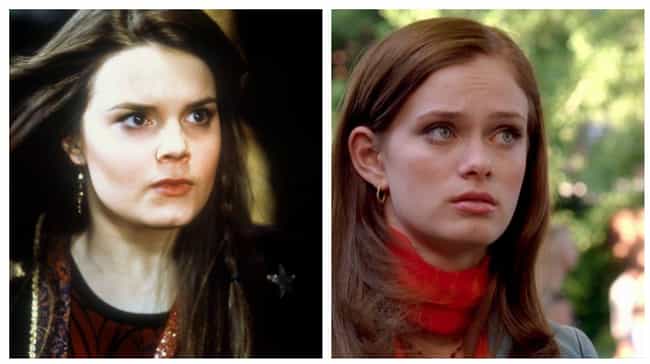 Halloweentown was an exceptionally charming Disney Channel original movie, so it naturally turned into a franchise. But in a bizarre move, execs replaced Kimberley J. Brown – who played protagonist Marnie Piper in the first three movies – with Sara Paxton.
Neither Brown nor Paxton have any idea why the switch was ordered. "Nothing makes me happier than playing Marnie," Brown explained. "Disney decided not to use me for the fourth one, I don't know why. I was definitely disappointed not to do it."
Was this a weird choice?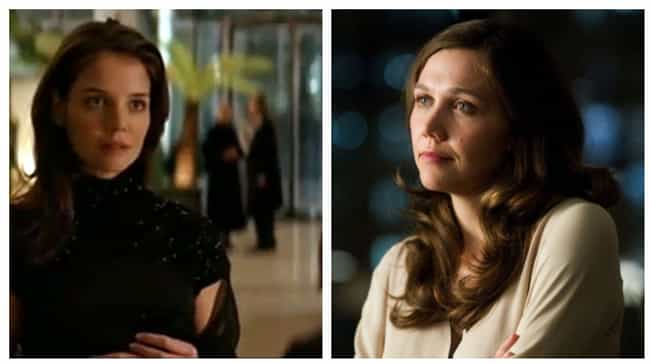 Batman Begins was a monster hit, so you'd assume the same actors would return for subsequent movies. But Katie Holmes, who played Rachel Dawes, was replaced by Maggie Gyllenhaal in the next Batman film.
The reason? Director Christopher Nolan and Holmes herself both claim it was nothing acrimonious. Holmes wasn't available, and Gyllenhaal got her blessing before accepting the role.

Was this a weird choice?
see more on Rachel Dawes