celebrities

Child Actors Who Were Way Too Young For Their Controversial Roles

683k views
12 items
Follow
Embed
Sometimes child actors are required to portray roles that deal with adult subject matter. Some of the more mature roles taken by child stars will leave you questioning the director's artistic intent. Even if the director took steps to limit the child's exposure to sexual and violent scenarios, many of the child actors who played controversial parts caused concern for audiences across the world. In films where child stars are way too young for their roles, the audience often feels uncomfortable watching what's happening on the screen. It makes one wonder whether a piece of art is worth exposing a child to immeasurable trauma.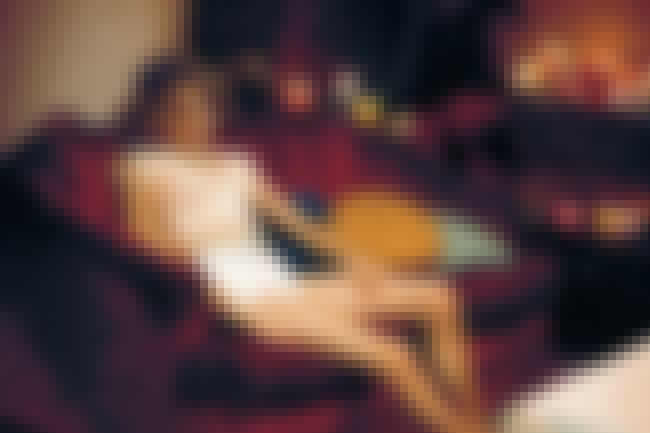 If a child has to see a psychiatrist to determine whether they are mature enough for a movie role, the answer is that they probably are not. Jodie Foster was required to undergo psychiatric evaluation before she was cast as the young sex worker Iris in Martin Scorsese's Taxi Driver. Foster was only 12 years old at the time, and there had to be a child welfare worker on set whenever Foster had a scene. Foster wasn't bothered by the sexual scenes, and said that the only thing that could have potentially affected her was the blood in the violent shootout scene.
Age: 54
Birthplace: Los Angeles, California, United States of America
Also Ranked
#26 on The Greatest Actors & Actresses in Entertainment History
#10 on Oscar Winning Performances from the Past 50 Years, Ranked
#18 on Celebrities You Want On Your Trivia Team
#11 on The Best Actresses in Film History
see more on Jodie Foster
Léon: The Professional marks Natalie Portman's film debut. The actor was just 11 years old when she was cast as the Mathilda, the spunky hitman-in-training of Luc Besson's 1994 film. The role required a lot of maturity on Portman's part; many scenes involved smoking (which Portman's parents strictly forbade), and the more violent scenes were quite emotionally intense for the young thespian.
Portman gives an incredible performance — despite being so young — but the most controversial aspects of the film are the repeated hints at the romantic relationship shared by Mathilda and the hitman who takes her under his wing, Leon (Jean Reno). In the international cut, there is even a scene where Mathilda and Leon go to restaurant, and Mathilda gets drunk. While at the table, Mathilda drunkenly asks Leon to take her virginity. This scene was cut for the American release after some screen tests; after all, Besson is French, and French cinema is accustomed to the trope of the nymphet. Seeing a young girl and an old dude get together doesn't sit so well with audiences on the other side of the pond.
Age: 35
Birthplace: Jerusalem, Mandatory Palestine
Also Ranked
#9 on The Most Beautiful Women In Hollywood
#19 on Oscar Winning Performances from the Past 50 Years, Ranked
#6 on The Hottest Celebrities of All Time
#4 on Who Is America's Sweetheart in 2018?
see more on Natalie Portman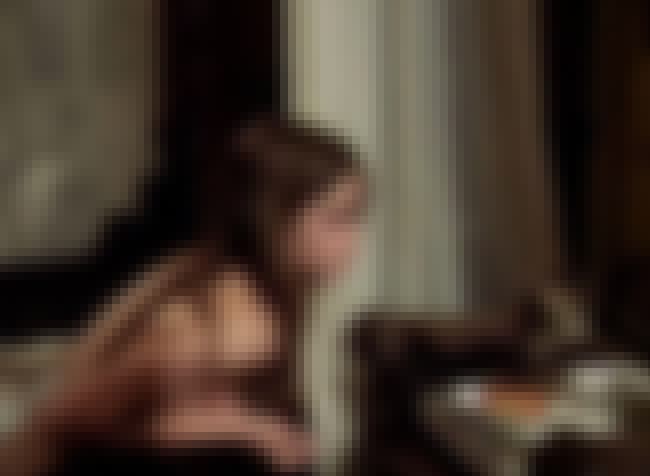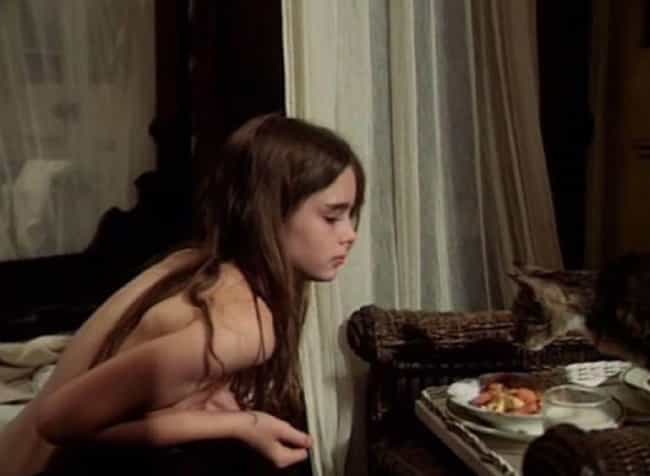 Brooke Shields's mother, Teri Shields, let her daughter participate in some questionable "artistic" projects when she was still a prepubescent girl. Perhaps the mom's most controversial move was signing off on a photo shoot with Gary Gross, that featured a 10-year-old Shields with a full face of makeup, completely nude.
The other project in which a young Shields is disgustingly sexualized is Louis Malle's 1978 Pretty Baby. In the film, Shields plays Violet, a young girl who lives in a brothel with Hattie (Susan Sarandon), her prostitute mother. After Violet's virginity is sold off, she too becomes a prostitute. Brooke was only 12 years old when they filmed the movie, which features numerous scenes of her topless and in overtly sexual situations.
Age: 51
Birthplace: Manhattan, New York City, New York, United States of America
Also Ranked
#42 on The Most Beautiful Women of All Time
#97 on Natural Beauties Who Don't Need No Make-Up
#28 on The Greatest Former Child Stars
#18 on The Greatest '80s Teen Stars
see more on Brooke Shields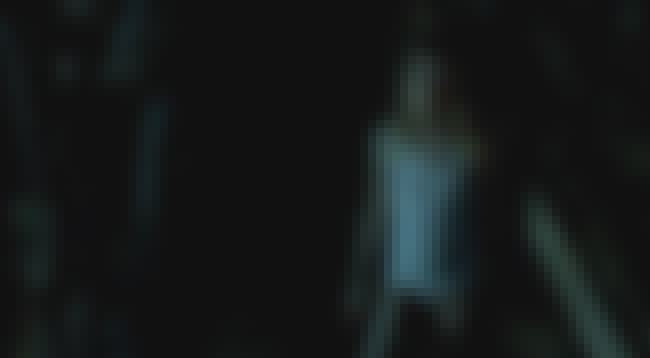 The 2007 film Hounddog caused an enormous uproar upon its release. The story follows Lewellen (Dakota Fanning), a young Elvis-loving girl growing up in the Southern United States in the '60s. One infamous scene caused the chairman of the Christian Film and Television Commission to denounce Hounddog for violating childhood decency laws.
In the short scene, 12-year-old Lewellen is raped by her teenaged neighbor after she's asked to perform for him in exchange for a couple of Elvis concert tickets. The scene doesn't feature any nudity, and you can only see Fanning's face and hands. While the scene bothered some, Fanning and director director Deborah Kampmeier were praised by others for addressing the issue. Fanning herself came to the defense of the film, stating, "It's not really happening. It's a movie, and it's called acting. I'm not going through anything."
Age: 23
Birthplace: Conyers, Georgia, United States of America
Also Ranked
#52 on The Best Animated Voiceover Performances
#88 on The Best Actresses Working Today
#72 on The Best American Actresses Working Today
#49 on Beautiful Young Actresses Under 30
see more on Dakota Fanning