Entertainment

The Most Controversial Roles Featuring Child Actors

Sometimes child actors portray roles that deal with adult subject matter. Some of the most mature roles taken by child stars, however, may leave some questioning the director's artistic intent. Of course, directors often take steps to limit children's exposure to sexual and violent scenarios, but sometimes the age of the actors involved and the intensity of the subject matter can cause concern among audiences. We need to remember, though, when examining the controversy over children playing these parts the most important perspective is that of the young actors themselves.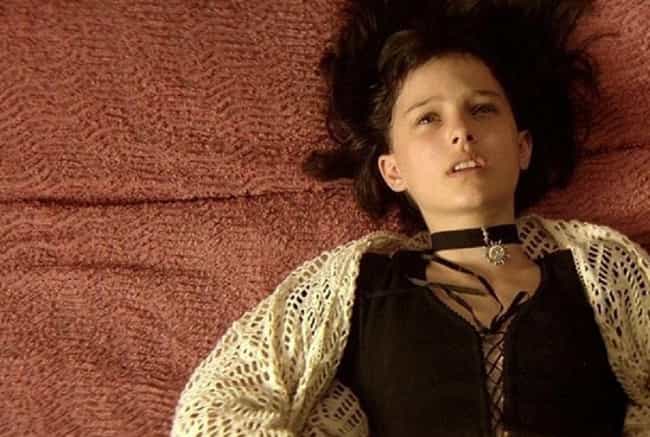 Léon: The Professional marks Natalie Portman's film debut. The actor was just 11-years-old when she was cast as the Mathilda, the spunky hitman-in-training of Luc Besson's 1994 film. The role required a lot of maturity on Portman's part; many scenes involved smoking (which Portman's parents strictly forbade), and the more violent scenes were emotionally intense for the young thespian.
Portman gives an incredible performance — despite her inexperience — but the most controversial aspects of the film are the repeated hints at the romantic relationship shared by Mathilda and the adult hitman who takes her under his wing, Leon (Jean Reno). In the international cut, there's a scene where Mathilda and Leon go to a restaurant, and Mathilda gets drunk.
While at the table, Mathilda drunkenly tries to kiss Leon (repeatedly). The scene was cut for the American release after some screen tests, as the audiences found it to sexually charged and borderline pedophilic.
Also Ranked
#44 on The Most Beautiful Women of All Time
#38 on The Best Actresses in Film History
#7 on The Most Beautiful Women In Hollywood
#5 on The Most Beautiful Women Of 2019, Ranked
see more on Natalie Portman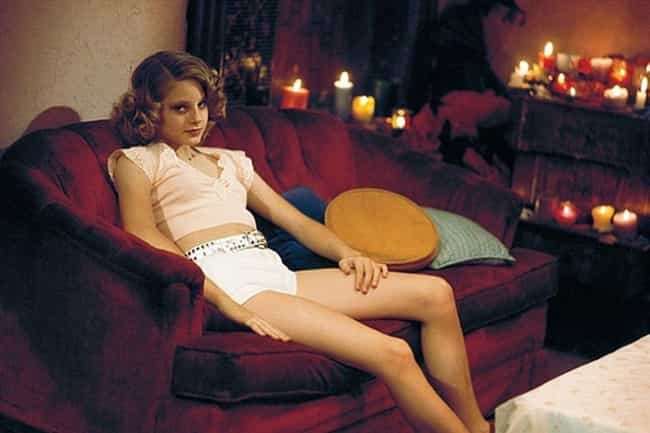 Jodie Foster actually came under the scrutiny and protection of the Los Angeles Welfare Board for her role in Taxi Driver. To determine whether she was mature enough for the role of an underage prostitute, Foster participated in a four-hour interview with a psychiatrist, who agreed she was ready for the part.
Foster was only 12-years-old at the time, so there had to be a child welfare worker on set whenever she had a scene (although her 20-year-old sister Connie worked as her body double during the more sexually explicit scenes). As an adult, Foster has reflected that it was "uncomfortable" working on the film, saying that:
They were very uncomfortable about my character. Nobody knew how to direct me. Scorsese would say something like 'unzip his fly' and just start laughing and not know what to do so he would hand it over to Robert De Niro and then Robert would tell me what to do.
Also Ranked
#10 on The Best Actresses in Film History
#4 on The Best Actresses to Ever Win Oscars for Best Actress
#12 on The Best Actresses Working Today
#5 on The Best American Actresses Working Today
see more on Jodie Foster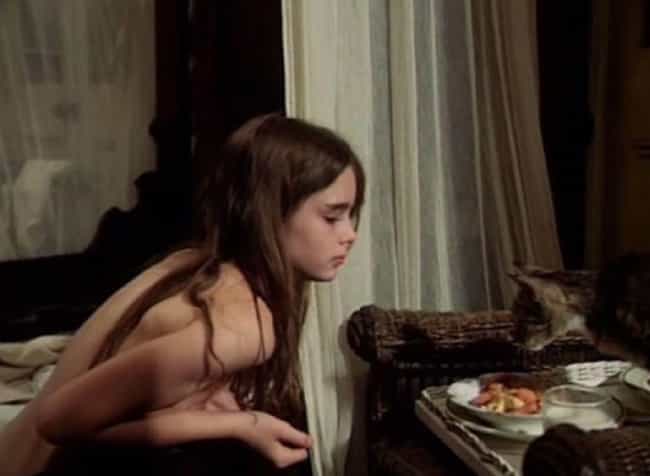 Brooke Shields's mother, Teri Shields, caught flak in the 1970s for letting her daughter participate in some mature projects when she was still a young girl. Teri's most controversial move was signing off on a photo shoot with Gary Gross, which featured a 10-year-old Shields completely nude and wearing heavy makeup.
Louis Malle's 1978 film Pretty Baby was also the subject of intense debate. In the film, Shields plays Violet, a young girl who lives in a brothel with Hattie (Susan Sarandon), her prostitute mother. After Violet's virginity is sold off, she too becomes a prostitute. Shields was only 11-years-old when they filmed the movie, and it features numerous scenes of her topless and in overtly sexual situations. Shields herself, however, has said she has no regrets about the role.
Also Ranked
#58 on The Most Beautiful Women of All Time
#30 on The Greatest Former Child Stars
#18 on The Greatest '80s Teen Stars
see more on Brooke Shields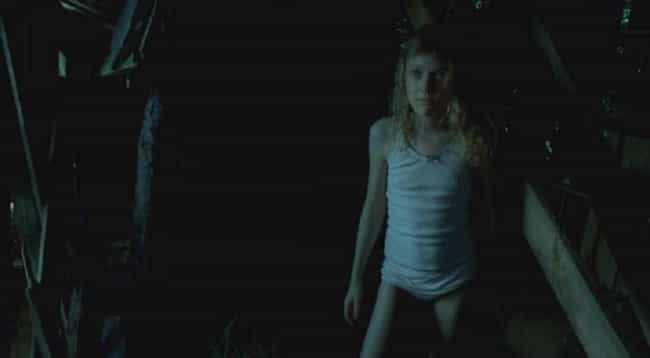 The 2007 film Hounddog caused an enormous uproar upon its release. The story follows Lewellen (Dakota Fanning), a young Elvis-loving girl growing up in the southern United States in the 1960s. One short scene in particular had some people concerned for Fanning.
In the film, 12-year-old Lewellen is raped by her teenaged neighbor after she's asked to perform for him in exchange for a couple of Elvis concert tickets. The scene doesn't feature any nudity, and you can only see Fanning's face and hands.
While the scene bothered some, Fanning and director director Deborah Kampmeier were praised by others for addressing the issue. Fanning herself came to the defense of the film, saying, "It's not really happening. It's a movie, and it's called acting. I'm not going through anything."
Also Ranked
#89 on The Best Actresses Working Today
#67 on The Best American Actresses Working Today
#19 on Which Actress Do You Think Will Be The Next Meryl Streep?
#13 on The Greatest Former Child Stars
see more on Dakota Fanning