Entertainment
Actors Who Almost Quit Acting Right Before Landing Their Big Role

June 9, 2020
2.4k votes
720 voters
93.1k views
13 items
List Rules Vote up the actors & actresses you're glad got their big break just in time.
These actors have one thing in common - their big break came just in time. Jon Hamm was 36 years old when he finally landed the role of Don Draper in Mad Men. Claire Danes had worked steadily as a young actress, but as she approached 30, prominent roles suddenly dried up. She pondered a career in interior design before landing Homeland at 32.
Other famous actors who wanted to call it quits were either tired of the constant rejection or simply tired of being typecast. Some even wondered how long was too long to wait before the Hollywood dream became an unobtainable delusion, instead of a possible reality. Discover which actors were ready to leave show business and the roles that ultimately saved their careers.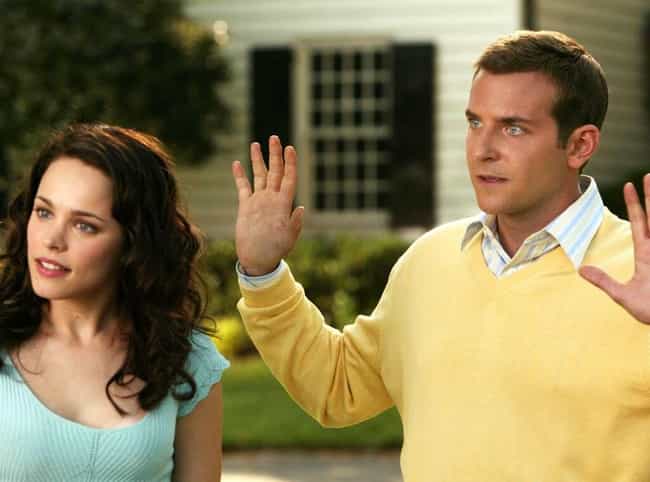 Bradley Cooper got his big-screen start in the 2001 comedy Wet Hot American Summer. His steady television gig came that same year in the J.J. Abrams series Alias, where he played a supporting character named Will Tippin. It was all happening for the Actors Studio alum, except his experience on Alias almost made Cooper give up acting.
Cooper's part on Alias was growing less and less important as the series rolled on. "I would only work three days a week. And then for the second season, I got even more sidelined. I was like, 'Ugh.' And then next thing you know, I was like, 'I want to f*cking kill myself.'"
Even though Cooper did not have any other work lined up, he quit the network series thinking that Abrams was going to fire him anyway. Then, just a couple weeks later, Cooper tore his Achilles. The injury would keep him out of the game for an entire year. During that down period, Cooper also admitted that he was taking a lot of Vicodin.
He was ready to give up acting for good. Cooper said, "At some point, you have to come to terms with The business just doesn't want you."
Cooper got himself together and landed the part of the scene-stealing bad guy in the 2004 hit comedy Wedding Crashers. A few years later, his career took off to A-List status when he appeared in the first The Hangover movie. Cooper eventually showed off his Actors Studio drama chops and starred in several acclaimed movies, including American Sniper, Silver Linings Playbook, and American Hustle.
Cooper made his directorial debut in the 2018 smash sensation A Star Is Born, where he also proved he could carry a tune.
Age: 44
Birthplace: Philadelphia, Pennsylvania, United States of America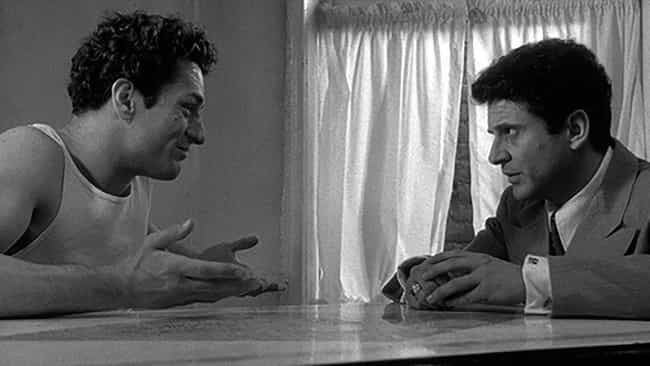 Joe Pesci is a show business veteran. He started singing before elementary school and played guitar in several different bands in and around New York City. The New Jersey-born actor even put out a cover album in 1968 under the name Joe Ritchie called Little Joe Sure Can Sing! In 1976, he got his first role as an actor in the crime movie The Death Collector. He ultimately decided to forgo both his singing and acting career in order to run his friend's restaurant in the Bronx.
Then, he got the phone call that would change his entire life. It was from Robert De Niro, who had actually seen his low-budget acting debut and thought he would be perfect for the part of his younger brother in the upcoming Martin Scorsese biopic Raging Bull.
Pesci wasn't amused and thought the call was a silly joke. Eventually, De Niro and Scorsese talked him into doing the movie. Pesci was 36 years old when he took on the role of Joey LaMotta. His performance earned him an Oscar nod for Best Supporting Actor.
Pesci went on to have a storied career in Hollywood, highlighted by his reunion with De Niro and Scorsese for 1990's GoodFellas. His role as gangster Tommy DeVito made him an Oscar-winner. Following the violent gangster movie, Pesci made an impact in the comedy world when he appeared as one of the bumbling burglars in Home Alone and in the fish-out-of-water comedy My Cousin Vinny.
He left the Hollywood spotlight in 1999. Pesci would pop up every so often in bit parts. Then, Scorsese and De Niro came calling again to convince him to play wiseguy Russell Bufalino in the 2019 epic The Irishman. Pesci initially declined because he wasn't interested in yet another mobster role. It would take several phone calls to persuade Pesci to finally take the part that earned him yet another Academy Award nomination.
Age: 76
Birthplace: Newark, New Jersey, USA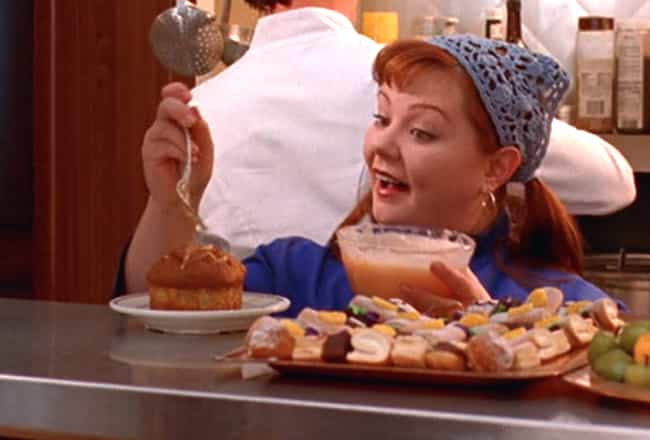 Melissa McCarthy's true breakout role happened in the 2011 comedy Bridesmaids, which earned the actress an Academy Award nomination. However, it was her role as Sookie St. James on the television series Gilmore Girls that saved McCarthy's career. In 2000, the comic superstar was struggling to even land an audition and was quickly approaching her pre-set age deadline.
"Acting wasn't working out. I was getting rejection after rejection. I wasn't even getting auditions. I couldn't get a job to save my life," she said. "I always said if I don't get anything substantial by the time I'm 30, I'm done. And a week before I turned 30, I got Gilmore Girls."
McCarthy was trying to grind out a living and even questioned what made her want to be an actress in the first place. "Things weren't 'bad' but I had been working two jobs and I got to a point where I thought, 'Why am I doing this? Why am I beating myself up?' Acting never would have left my life, I would've acted in some way, but I'm so fortunate that this is now my occupation."
Following Bridesmaids, McCarthy became one of the hottest female comedic actresses. She made a string of funny hit films, including The Heat, Tammy, and St. Vincent. She also starred in the long-running television sitcom Mike & Molly. The actress showed off her dramatic chops and nabbed a second Academy Award nomination for her performance in 2018's Can You Ever Forgive Me?
Age: 48
Birthplace: Plainfield, Illinois, United States of America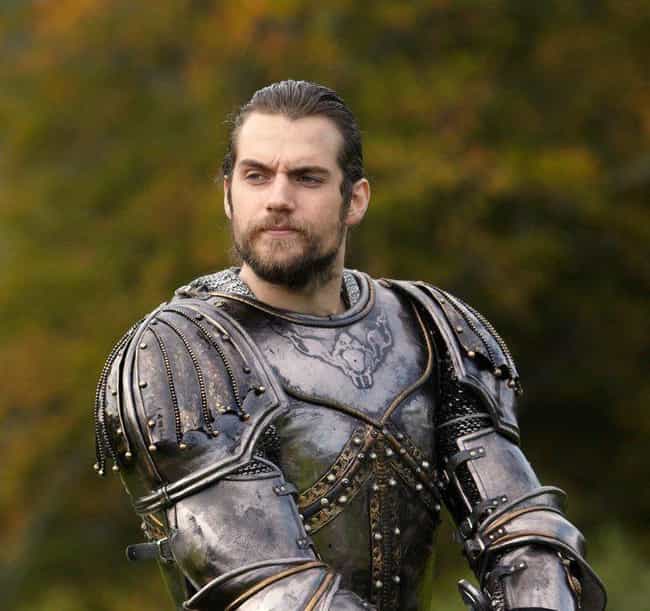 For Henry Cavill, it wasn't so much about getting the career-saving role; it was about almost getting it. Cavill had small parts in the films Laguna and The Count of Monte Cristo in the early 2000s. He also had a more prominent role in the British television series The Inspector Lynley Mysteries. However, the English actor did not initially receive the international attention it took to launch a career in Hollywood. Cavill was ready to give up and join the military.
"As far as a full backup plan, it was the British Armed Forces. But being 33 years old, I think I'm too old to join now," he said back in 2016. "There were plenty of times I thought it wouldn't happen. At one stage I was like, 'If this next movie doesn't do well then I'm out, I'm going to join the Armed Forces.'''
Then, Cavill got an audition to star as the world's most popular spy: "I got the screen test for Bond and thought, my name is out there now, so maybe I should stick around. And I did."
His resilience paid off. Daniel Craig may have landed the role of Bond in Casino Royale, but Cavill's screen test put the actor on the Hollywood radar. The following year, Cavill appeared in the sexy Showtime series The Tudors. He played the 1st Duke of Suffolk, who was basically King Henry VIII's best buddy and eventual brother-in-law.
Cavill acknowledged that it was his role on the The Tudors that launched his international acting career: "Now that there's an audience somewhere in America that's aware of who I am, I have more sell-ability, because of The Tudors."
Cavill is now known around the world as Superman. He appeared as the DC hero in the 2013 blockbuster Man of Steel and in 2016's Batman v Superman: Dawn of Justice. The actor also went back to his small screen roots on the popular Netflix series The Witcher.
Age: 35
Birthplace: Jersey, United Kingdom, with Dependencies and Territories