Graveyard Shift
Actors Who Played Satan, Ranked By How Much The Devil Would Approve

19.8k votes
3.6k voters
51.6k views
24 items
List Rules Vote up the performances that the Dark Prince himself would applaud
Satan. Lucifer. The Evil One. Mephistopheles. The Prince of Darkness. Old Scratch. Whatever you call him, historians claim that Satan has preoccupied humanity since roughly 2000 BCE.
The eternal nemesis of all that is right and good, the Devil has been the key figure in countless poems, plays, and novels throughout history and is equally prominent in modern cinema. Actors who have played the Devil include some of the most revered of all time, though their portrayals of Satan on film are as different as the many names and incarnations of the Beast himself.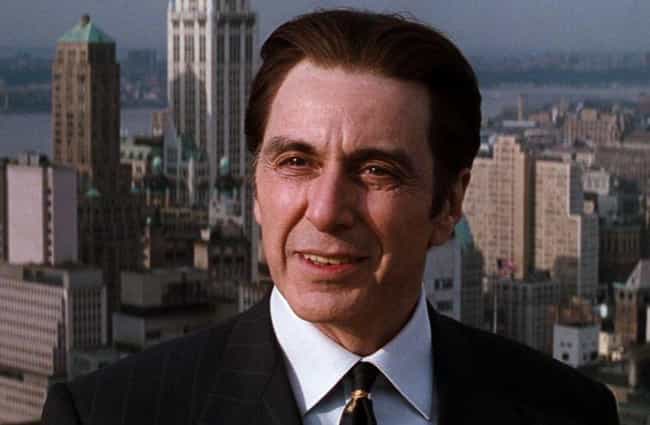 Al Pacino plays the Devil as one John Milton, which is also the name of the English writer who penned the epic 1667 poem Paradise Lost about the Fall of Man. Pacino plays Satan as a slick-talking head of a successful New York City law firm giving the Devil a modern take. But Pacino's Devil is still up to his old tricks as he tempts Kevin Lomax (Keanu Reeves) with promises of material wealth and power while simultaneously destroying his loving wife's (Charlize Theron) sanity. The Devil's endgame in the movie is about as horrible and terrifying as they come: to have his son Kevin sleep with his half-sister to conceive the Antichrist.
Pacino's version of Satan is a slippery conman. As James Kendrick of Q Network Film Desk noted, "Pacino puts on a great show, investing enough in his character to make him evil, but not so much that we think he's truly serious."

Devil-approved?
see more on Al Pacino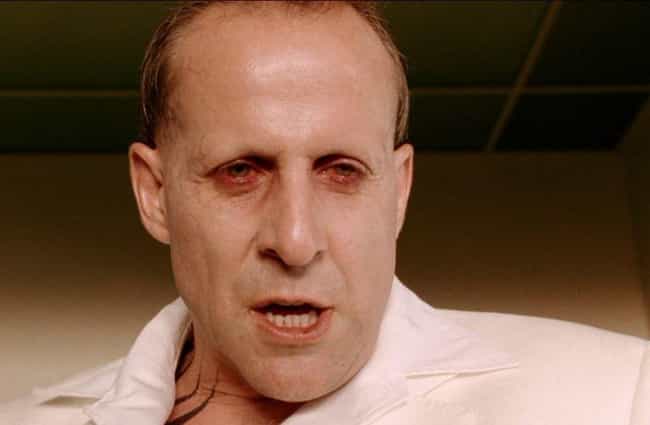 In many movie appearances, the Devil is depicted in the midst of one of his many plots to corrupt humanity and rule the Earth. In Constantine, Peter Stormare's creepy casually Lucifer only wants one thing: exorcist John Constantine's (Keanu Reeves) immortal soul.
Resurrected after a suicide attempt in his teens, John believes he can "buy" his way into heaven if he uses his abilities to wage war against the demons that attempt to influence humanity before the cancer in his lungs kills him a second time.
In order to stop an even worse fate from befalling the Earth, John commits suicide a second time to warn Lucifer about those conspiring against him. To reward John, Lucifer grants him one favor. Rather than use the favor to save himself, he uses it selflessly, which grants him admission into heaven. Furious, Lucifer heals John and cures him of cancer so that he will live long enough to earn his place in Hell once again, proving the adage "the Devil is patient."
Critics were quick to damn the film, while others, like Peter Travers of Rolling Stone, said it still managed to "scare up some devilish fun."
Devil-approved?
see more on Peter Stormare
Conjured into existence by the desires of three lonely women who don't know they are witches, Jack Nicholson's Daryl Van Horne starts as a wealthy and charming, if eccentric, new arrival in the sleeper town of Eastwick, RI.
However, when his crude advances are spurned by the witches, Nicholson reveals his character to be a capricious, horny, jealous version of the Devil who uses his supernatural powers to seduce, control, and torment the witches and anyone else who gets in his way.
When the witches attempt to kill him using a voodoo doll, Van Horne loses control and transforms into a monstrous creature before disappearing. Being the Devil, of course, means he can't be "killed," and Van Horne returns 18 months later on TV monitors to peek in on the three children he sired with the witches.

Devil-approved?
see more on Jack Nicholson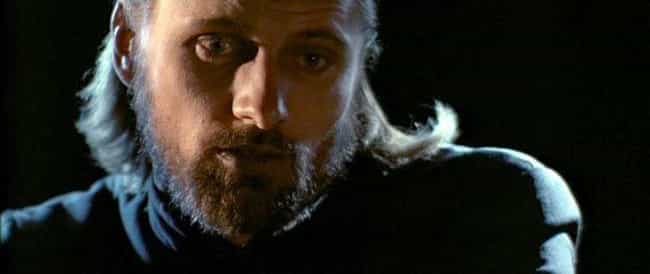 Viggo Mortensen brings a bestial fury to his portrayal of Lucifer in The Prophecy. His look is very much in line with the modern portrayal of the Devil as a swarthy man with dark hair and a beard, rather than a scaly red-skinned demon. Still, Mortensen's performance is every bit as scary as any fork-tongued monster. Mortensen delivers brutal dialogue with cringe-inducing fervor and his Devil is the ever-watching, ever-waiting, manipulator of mankind and devourer of souls.
Mortensen's version of Stan is dangerously alluring. While the film was not well-received, critics like Rob Vaux of Flipside Movie Emporium noted, "Viggo Mortensen's cameo is worth the price of admission alone."

Devil-approved?
see more on Viggo Mortensen