Entertainment

Actors Who Played Themselves in Film and Television

Every once in a while, an actor's career will lead them to look deep inside themselves in order to bring something unique to their role – especially if that role is based on the actor themselves. On this list we're looking at actors who played themselves either in a film or on television. Some of these actors portrayed themselves in a fairly accurate light, but most of the folks on this list chose to go over the top, either to make themselves seem like crazy people or like someone who knows their way around a fireman's axe. If you have a hard time deciphering reality from fantasy, just take a look at this list of actors starring as themselves.
Sometimes it's nice to kick back and goof around at work, which is exactly what a lot of the actors who played themselves are doing in the films on this list. For the most part everyone seems to be hamming it up, but there are a few actors who tried their best to bring all the gravitas they could muster to the role of themselves (there really should be a better way to say that). Whether they're playing themselves as pilots, or ecstasy swallowing crazy people, these actors really got into character when they portrayed themselves.
Check out these actors who tackled the hardest role of their lives: themselves, and leave a comment about who you think is most like themselves on the screen or who didn't even realize that the cameras were rolling.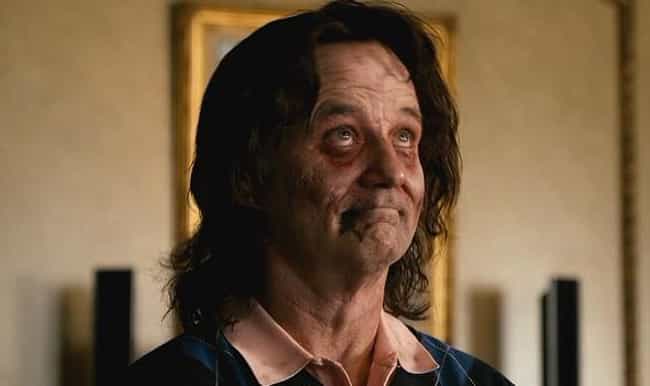 Bill Murray's cameo in this zombie comedy (zomedy?) was the worst kept secret in film history. His five or six minutes on screen actually serves to make Jesse Eisenberg palatable.
Also Ranked
#64 on The Best Actors in Film History
#36 on The Best (Male) Actors Working Today
#21 on The Best Living American Actors
#29 on The Funniest Stand Up Comedians of All Time
see more on Bill Murray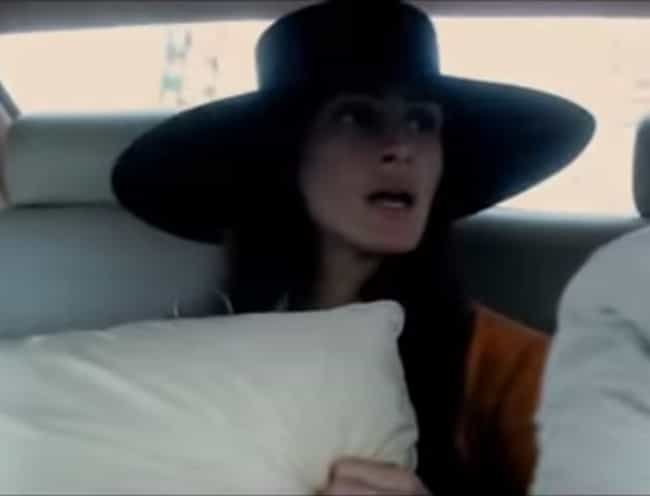 Okay, so this role is actually kind of meta, but that makes it even more rad. In
Ocean's 12
Roberts plays Tess Ocean, and at one point she has to play Tess playing a pregnant Julia Roberts in order to get into a hotel where a Faberge egg is being housed. It's a twist, but it's fun.
Also Ranked
#27 on The Best Actresses in Film History
#22 on The Greatest American Actresses of All Time
#12 on The Best Female Celebrity Role Models
#20 on The Best Actresses Working Today
see more on Julia Roberts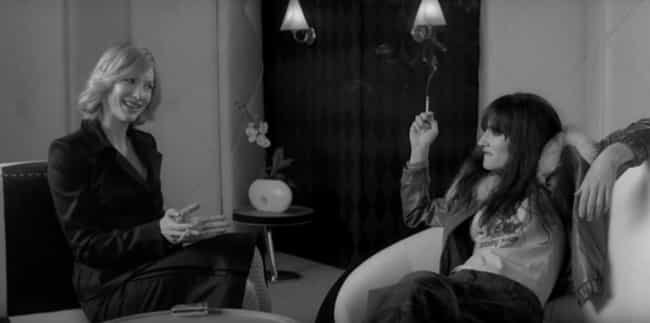 In Jim Jarmusch's collection of short films about drinking coffee and smoking cigarettes, Blanchett plays herself as an affable, squeaky clean starlet who meets her cousin Shelly (also played by Blanchett) to catch up.
Also Ranked
#1 on The Best Actresses Working Today
#46 on Celebrities You'd Let Babysit Your Kid
#2 on The Best Actresses in Film History
#60 on Actors You Would Watch Read the Phone Book
see more on Cate Blanchett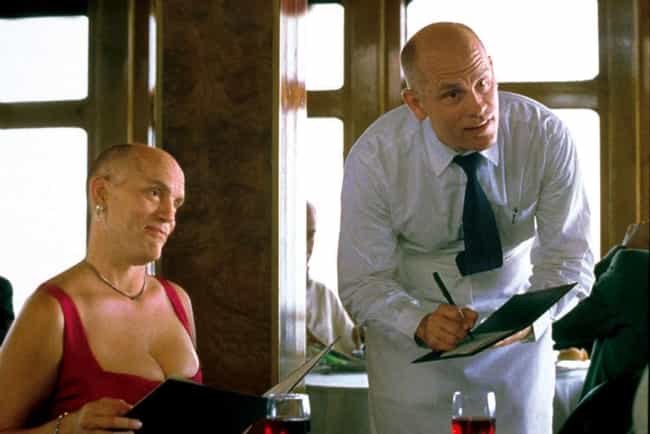 John Malkovich definitely used
Being
John Malkovich
to play a heightened version of himself (i.e. he seems like a total dick), but his character still feels very real. The most interesting part of his portrayal is when he has a conversation with about 50 versions of himself only using one word "Malkovich."
Also Ranked
#70 on The Best Actors in Film History
#55 on Celebrities Who Should Run for President
#38 on Actors You Would Watch Read the Phone Book
#31 on The Greatest Actors Who Have Never Won an Oscar (for Acting)
see more on John Malkovich