Entertainment
Actors Who Went White Supremacist For A Role And How It Impacted Their Careers

7.5k votes
2.2k voters
235.2k views
14 items
List Rules Vote up the actors and roles you believe most accurately portray the world and thoughts of white supremacists.
There are few characters more reprehensible for actors to portray than white supremacists. And in 2017, who would have imagined these so-called "people" would even be part of the national conversation. Boggles. The. Mind. Yet playing a neo-Nazi or Klan member can show a whole new side of a performer. Despite spewing hate and bigotry on the screen, these actors who played white supremacists received almost universal critical acclaim and a boost to their careers.
Oscars have a mixed relationship with white supremacist roles: though multiple actors have won an Academy Award for playing (or fighting) Nazis, only a couple of the critically acclaimed white supremacist characters on this list garnered the actor a nomination. This might speak to America's fascination with real, uniform-wearing, dyed-in-the-wool Nazis, but distaste for bald miscreants espousing general racist dogma. Somewhat conversely, the film industry loves it when a charismatic, masculine hunk throws himself completely into a white supremacist role; such parts helped launch Ed Norton, Russell Crowe, and Ryan Gosling to international stardom. Gold statue or not, the work these actors did portraying the worst of humanity is undeniable, and it worked wonders for their careers.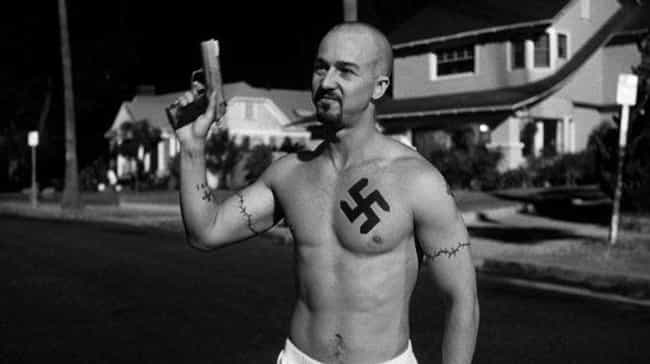 Role: Derek Vinyard in American History X Despite playing a (spoiler alert) cold-blooded murderer in Primal Fear, nothing in Edward Norton's career prepared the world for his transformation in American History X. In an Oscar-nominated turn, Norton goes from being a gym-rat skinhead to a born-again pacifist. His curb stomp scene is one of the most terrifying moments of violence ever captured on screen, especially when he reacts with such unbridled glee.
Impact on Career: Despite the chaos that happened during the making of History, Norton's career remained steady until his reputation almost derailed him (he's known for being difficult to work with, given his demands for excellence that lead him to do things like rewrite scripts and re-edit movies). He was kicked out of the Avengers (dodged a bullet there, unless money is the only factor), and Marvel issued the following statement:
"We have made the decision to not bring Ed Norton back to portray the title role of Bruce Banner in the Avengers. Our decision is definitely not one based on monetary factors, but instead rooted in the need for an actor who embodies the creativity and collaborative spirit of our other talented cast members. The Avengers demands players who thrive working as part of an ensemble, as evidenced by Robert, Chris H, Chris E, Sam, Scarlett, and all of our talented casts. We are looking to announce a name actor who fulfills these requirements, and is passionate about the iconic role in the coming weeks."
But one Oscar-nominated Birdman performance later, he's back. If he just behaves.

Agree or disagree?
see more on Edward Norton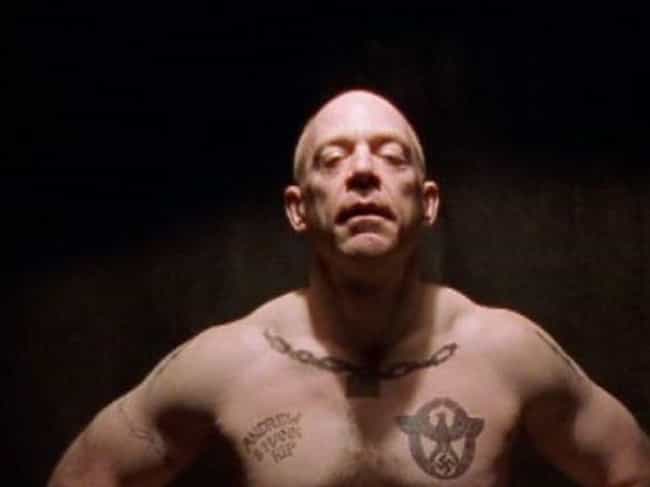 Role: Vern Schillinger on Oz After being trained as a song and dance man, JK Simmons took his career to the next level playing the leader of the Aryan brotherhood on HBO's Oz. A role he made so convincing, he'd even occasionally get stopped on the street, as he mentioned in an interview with NPR,
"People... came up to me and were sort of a little confused about the line between, you know, drama and reality where people who sort of agreed with the philosophy of Vern Schillinger... They said, 'Hey, man, I dig what you're saying.'

I sort of try to go my merry way as quickly as I can 'cause that's scary."
Impact on Career: Simmons hasn't stopped working since Oz. He has appeared in everything from Juno and Terminator: Genisys, gave a hilarious turn as J Jonah Jameson in the first Spider-Man trilogy, and won an Oscar for Whiplash. Not to mention, he's the voice of the yellow M&M.
Agree or disagree?
see more on J.K. Simmons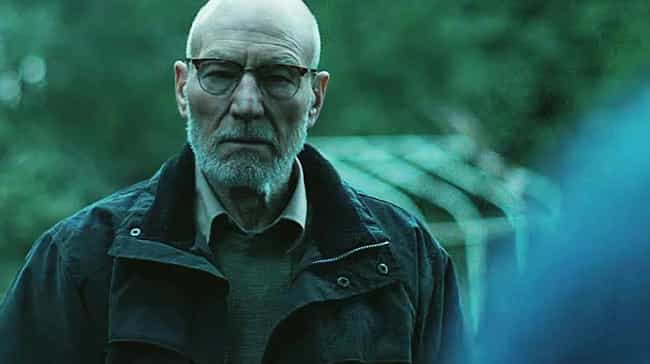 Role: Darcy in Green Room A never-creepier Sir Patrick Stewart plays Darcy, the ruthless leader and proprietor of a skinhead bar, in Green Room. When a punk band performing at the bar witnesses a murder, Darcy decides it's better to have more dead bodies than living witnesses. It's a far cry from Jean-Luc Picard, or Stewart's flamboyant, out & proud role in Jeffrey.
Impact On Career: Even playing a neo-Nazi can't make us dislike this man. His Twitter feed provides daily proof of Sir Patrick's awesomeness to millions of followers. And if there's any justice, his heartbreaking work as Professor Xavier in Logan will garner his first Oscar nomination.

Agree or disagree?
see more on Patrick Stewart
Role: Nate Foster in Imperium From Moviefone: Daniel Radcliffe plays
"Nate Foster, a young, idealistic FBI agent, who goes undercover to take down a radical right-wing terrorist group. The analyst must confront the challenge of sticking to a new identity while maintaining his real principles as he navigates the dangerous underworld of white supremacy."
It's Donnie Brasco meets American History X
Impact on Career: The magic of Harry Potter shows no sign of waning. Daniel could be dressed like his Imperium character in the middle of Times Square and would still melt the hearts of every Porter-maniac. His choice of edgy material like Imperium and Swiss Army Man might not have fattened his wallet, but ensured we'll see Mr. Radcliffe on the screen for years to come. He's doing a DiCaprio - seeking out material that directly contradicts the image he's most well known for in order to build his credentials as a "serious" actor.

Agree or disagree?
see more on Daniel Radcliffe