VOTE

13 Actors Who Revealed Major Spoilers Before Their Movies Were Even Released
246 votes
101 voters
4.1k views
13 items
List Rules Vote up the most heinous spoilers revealed by actors.
While blockbuster movies and record-shattering television shows provide endless entertainment, they come with a terrible menace every viewer does their best to avoid: the dreaded spoiler. In the age of binge watching, immediate analysis, endless hot takes, and comments sections, it has become almost impossible to avoid spoilers. Every discussion board or conversation with a friend is a potential minefield in which you could have a shocking twist ruined for you.
Even if you take utmost care to avoid Facebook, friends, and reviews until you've seen a movie or caught up with a show, you might not be able to avoid spoilers revealed by actors. Plot points ruined by stars aren't done so in an intentionally malicious way. Instead, actors make honest mistakes, blunders that were meant as innocent remarks. But that doesn't stop them from being devastating to any fans who happen to catch them. After all, it's difficult enough to avoid having the end of your favorite show revealed by friends without having to also watch out for the stars themselves. Hopefully, other celebrities will learn from these actors who accidentally revealed spoilers.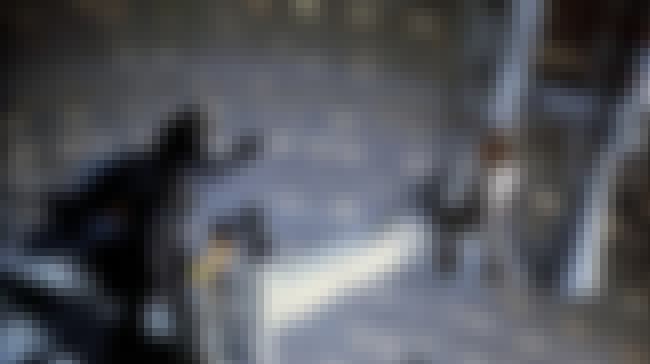 Arguably the biggest secret in the history of cinema was Darth Vader being Luke Skywalker's father. The reveal took fans completely by surprise when The Empire Strikes Back released. Yet David Prowse, who physically portrayed Darth Vader (James Earl Jones provided his voice), spoiled the big surprise (maybe accidentally?) two years before the film even arrived in cinemas.
Speaking to fans at an event in Berkeley, California, the actor discussed the upcoming movie and how Luke would find out Vader was his "long lost father." The information was reported in a local newspaper in 1978, and didn't receive any additional press. What's more, as iO9 points out, Prowse may not have even known this information to be true, and was perhaps just being silly to appease the crowd; the script for Empire included nothing about Luke's parentage - these lines were allegedly added only for James Earl Jones when he recorded Darth Vader's lines. Which may not really make sense, because Luke has a strong reaction to this information. Unless maybe Mark Hamill's close ups were filmed much later?

Agree or disagree?
see more on David Prowse
Tyler Nelson Gushed Confidential Information To Reporters From 'Kingdom Of The Crystal Skull'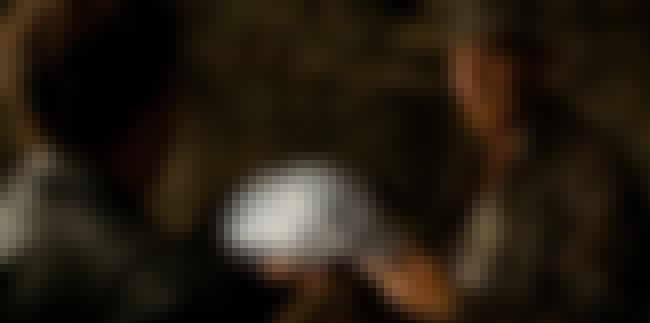 Tyler Nelson was an extra on Indiana Jones and the Kingdom of the Crystal Skull, but was wiped from the movie after he spilled the beans on various key plot points in a local Oklahoma newspaper interview in Fall 2007, nearly eight months before the film hit theaters. The actor told reporters a number of plot points from the film, prompting a lawsuit from Lucasfilm that claimed he broke a non-disclosure agreement.
Some choice bits of information revealed by Nelson, as quoted from AdWeek:
"'Apparently, the Soviet Army was searching for a crucifix skull in the jungles of South America and Indiana Jones was searching, as well,' Tyler said.

The Russian Army tries blackmailing Indiana Jones to help them find the crystal skull by 'threatening to kill Karen, his old flame from the Lost Ark.'

'We took Indiana Jones hostage and managed to find the skull,' Tyler said...

'They were filming us outside of a tent dancing and then turned the camera inside the tent,' Tyler explained his scene. 'I saw Harrison Ford strapped in a chair being interrogated. I started to gather they were holding this big crystal-looking thing in the tent and heard someone mention a crucifix skull.'"
It probably wasn't the wisest decision to annoy the likes of Steven Spielberg, George Lucas, and Harrison Ford. It seems like Tyler has had very little work in the industry as result of his gaffe. To quote a piece in Salon, "Steven Spielberg's spokesman is ominously quoted as saying: 'Who knows whether that particular person will ever work in this town again?'"

Agree or disagree?
Anne Hathaway had an embarrassing moment on Late Night with David Letterman while promoting The Dark Knight Rises. Letterman, wily minx that he is, spontaneously announced Batman dies in the film in the middle of the interview. Hathaway proceeded to freeze up, then chastise him as she realized this was something of a spoiler for anyone who might be watching. When the talk show king revealed Bruce Wayne doesn't really die, it helped fans discover the twist ending before they had seen the film.
Also Ranked
#3 on The Best American Actresses Working Today
#34 on The Most Beautiful Women In Hollywood
#95 on The Best Actresses in Film History
#25 on The Most Beautiful Women Of 2018
Agree or disagree?
see more on Anne Hathaway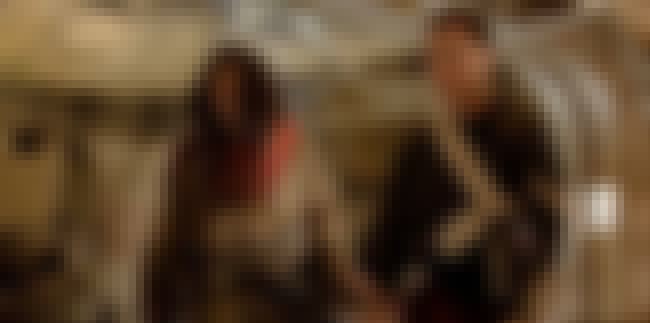 Hong Kong actor Jiang Wen accidentally told everyone at a press conference Donnie Yen's character in Rogue One: A Star Wars Story dies in the movie. Little was known about the enigmatic Chirrut Imwe before the movie was released, other than that he appeared to have a connection with the Force. Speaking at a panel in disjointed English weeks before the premiere, Wen, also a successful director, revealed to fans that Imwe would die at some point. The spoiler was seemingly confirmed when fellow Star Wars actor Gwendoline Christie cut short the session to stop Wen from going on.
Also Ranked
#80 on Celebrities Who Are Great To Sit Next To On A Long Flight
#5 on The All-Time Greatest Martial Arts Actors
#11 on The Biggest Asian Actors In Hollywood Right Now

Agree or disagree?
see more on Donnie Yen