Entertainment
16 Times Actors Completely Rewrote Their Characters

Updated August 15, 2019
4.9k views
16 items
Hollywood movies are incredibly collaborative. A single movie requires hundreds of crew members, actors, and editors to work together towards a common goal. Sometimes, however, actors get so into their characters that they have a few thoughts on their dialogue and actions. Many times, this results in brilliant improv or rewrites that ring true to the character's arc. Other times, actors' ambitions can get out of hand and endanger a movie's success.
This is a collection of the actors who asked for - or even insisted on - changes to their characters. While the majority of their ideas paid off, on several occasions, major stars' contributions proved less than helpful.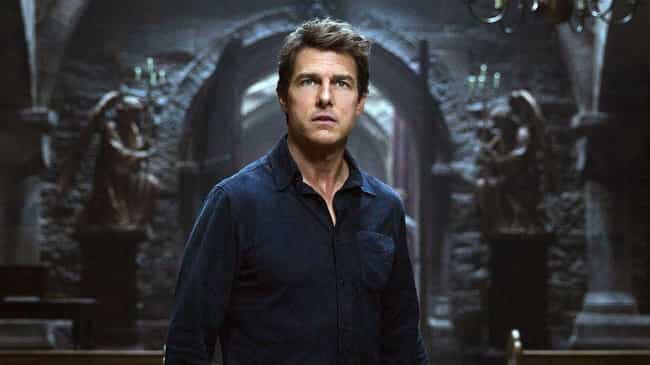 Tom Cruise's insistence on rewrites for 2017's The Mummy are rumored to have caused the movie to tank. In the original script, Cruise and the monster were meant to have an equal amount of screen time, which didn't sit well with the Mission Impossible star.
Cruise personally hired two writers to help rewrite the script, which was changed from a summer horror flick to an attempted action movie. Throughout the course of the rewrites, Cruise's screen time began to gradually overshadow that of the mummy. Though Universal was less than thrilled with these changes, they agreed to go along with them, ultimately to the film's peril.
Frank Walsh, the film's supervising art director, remarked in 2017:
I have heard the stories about how he drives everything and pushes and pushes, but it was amazing to work with him. The guy is a great filmmaker and knows his craft. He will walk onto a set and tell the director what to do, say "that's not the right lens," ask about the sets, and as long as you don't fluff what you're saying to him... he's easy to work for.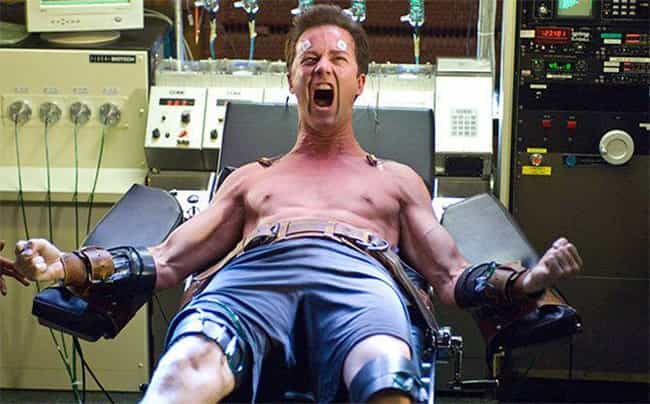 When Edward Norton was first approached with the role of Bruce Banner, he wasn't interested. After meeting with the Incredible Hulk's director, however, he agreed to the role under the stipulation that he would receive a great deal of creative control. This included the ability to submit rewrites to Zak Penn's original script. Though Norton did submit his script changes, he discovered that few of them were actually used in the film's final cut.
Once Marvel opted to tighten the screenplay by cutting out many of Norton's contributions, everyone sat down for a discussion. As director Louis Leterrier claimed:
We had a meeting... where I go, okay, we have to find solutions. And then we were screaming stuff and everything. Maybe somebody walked in, a PA or somebody walked in, somebody who's not used to it, and we're having a conversation, and Edward was like... no, Edward's very vocal.
Though Norton refused to discuss the disagreement in interviews, he addressed his difficult behavior 10 years later by simply explaining, "I wanted a better script." Marvel later replaced him with Mark Ruffalo, who reprised the Hulk in the following MCU films.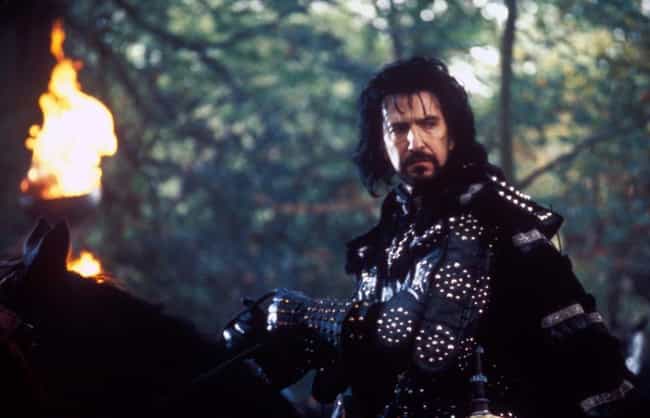 Though Alan Rickman is widely known for playing the sinister Severus Snape in the Harry Potter franchise, he has also starred in a vast array of other films, including 1991's Robin Hood: Prince of Thieves. Prior to filming, he confessed to friends that some of his lines as the Sheriff of Nottingham were "terrible." So, over a meeting at Pizza Hut, he asked for help in making his lines more manageable.
Rickman recalled that he asked one of his friends to "have a look at this script, because it's terrible, and I need some good lines. So he did, and, you know, with [some] kind of pizza and bacon and egg going all over the script." Rickman then presented the changes to the film's director, Kevin Reynolds, who agreed to sneak them into filming. "Nobody knew this was happening except him," Rickman later revealed, "and I knew it had worked because as I cleared the camera, I saw about 80 members of the crew [holding in laughter]."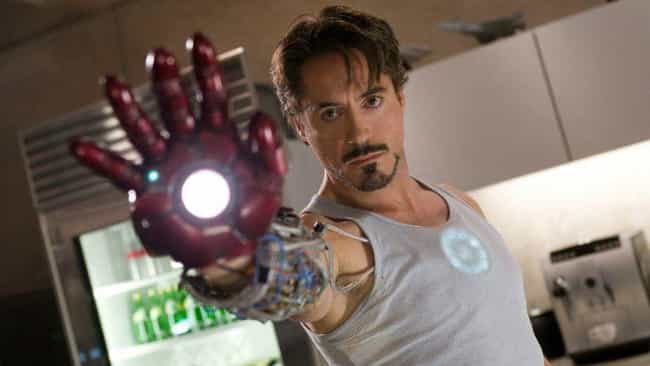 Robert Downey Jr.'s portrayal of Tony Stark in the Iron Man and Avengers franchises has proven to be one of the MCU's cornerstones. Unsurprisingly, then, Downey Jr. asked for a bit of creative control in his character's development. The actor has become famous for improvising lines on the fly, and according to Iron Man 3 director Shane Black, he isn't shy about asking for rewrites:
On Iron Man [3], Downey would be like, "Time!" and I'd be like, "We're shooting!" and he'd be, "No, shut the cameras," and we'd go back to the trailer and we'd all write, because he wanted new lines. I mean, maybe it's a little bit of that. Maybe I took a lesson from him. We've had a great deal of fun incorporating input from talented people who haven't been looking at the same pages for two years.