Weird History
Who Would Play The Greek Gods And Goddesses If They Were Cast In The '90s?

Updated April 10, 2019
1.3k votes
185 voters
3.1k views
15 items
List Rules Vote up the actors you think would have been perfect for a '90s Greek mythology film.
The Greek gods have always held a special place in the hearts of people around the globe. Stories of deities ruling atop Mount Olympus appeal to audiences of every age; even though they regularly accomplish impossible tasks, there's something inherently human about Greek gods.
Even in the weirdest Greek myths the gods come off as proto-Marvel superheroes. They've made a few trips to the cinema, but they've never gotten the full-fledged Avengers treatment, and if there's any group of mighty beings who deserves a star-studded cast it's Zeus, Poseidon, Hades, and every other member of the family. On top of that, the best time period to make a film about Greek gods is obviously the '90s, as James Cameron could have waved his mighty trident to make some classical magic happen.
When it comes time to pick out '90s actors to play the Greek gods, there are more than a few obvious choices.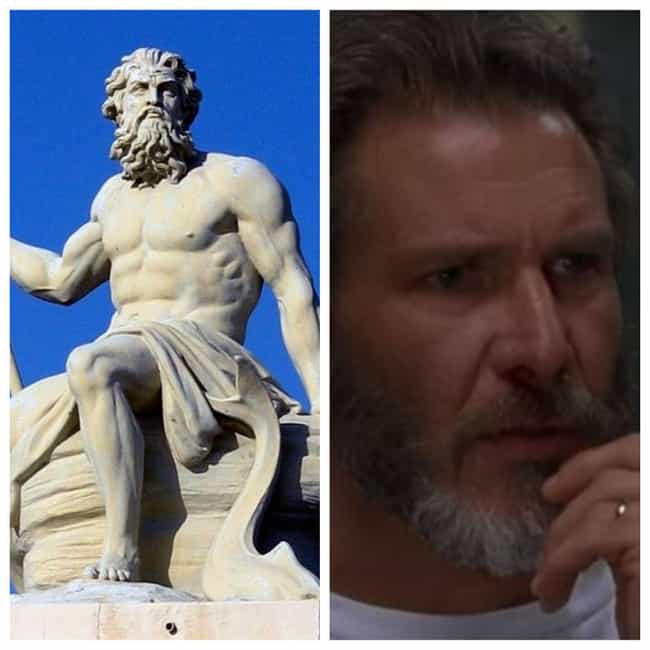 Harrison Ford is one of those actors who takes on a role and completely makes it his own. Rather than fully becoming the character, he molds the character's personality to be a reflection of himself. Who else could play a space smuggler, a whip-happy professor of archeology, and the president of the United States? Ford's secret: all three figures have the same basic behavior patterns.
Ford's gruff demeanor and rugged good looks make him the perfect choice to play Poseidon, god of the sea. Poseidon is known to be ill-tempered and easy to upset, and if you've seen any of Ford's Conan appearances in the '90s you know he has a way with being ill-tempered. You know you want to hear him say, "Get outta my ocean."
Could this actor play this god?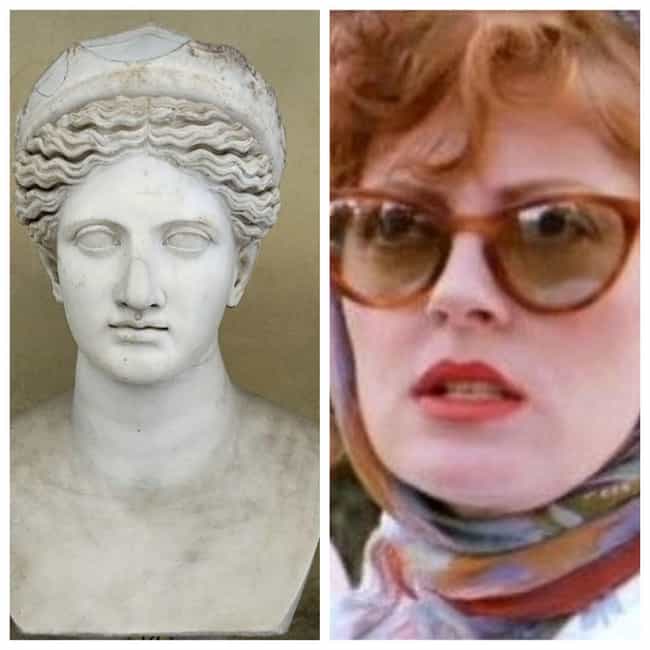 Hera, the queen of the gods, could be played by no one else but Susan Sarandon. To play the woman who puts up with Zeus's attitude and dishonesty, an actress needs to not only be tough, but also showcase an affectionate quality only the mother of the gods can exude.
Throughout the '90s Sarandon played characters who are equal parts tough and matronly. Her portrayal of Louise in Thelma & Louise showcases her ability to play someone who's torn between protecting the person she loves and being resilient in the face of truly gross men, just like Hera.
Could this actor play this god?
Robin Williams had an enviable run of comic roles in the '90s any actor would love to enjoy today. From Mrs. Doubtfire to The Birdcage and Disney's Aladdin, Williams showed a comedic range that cemented his status as one of the funniest actors on the planet. In a film about the Greek gods in the '90s, no one else could possibly fill the role of the impish immortal Hermes.
Known as a trickster, Hermes is always up to something in Greek mythology. Throughout various stories he steals Poseidon's trident and Aphrodite's girdle, all the while helping invent the alphabet and becoming the patron god of gamblers, travellers, and those prone to chit chat. While other actors from the '90s could definitely play Hermes, Williams is the only one who could embody the role.
Could this actor play this god?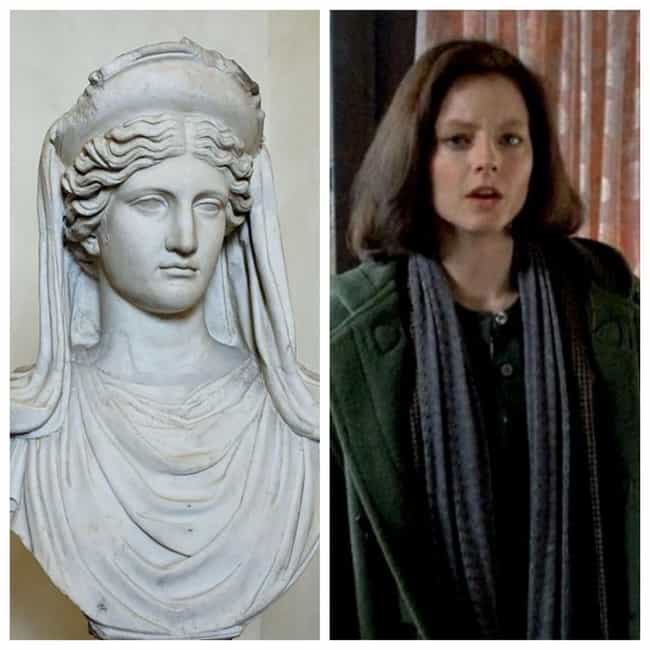 While ruling over the concepts of law, life, and agriculture Demeter acts fairly, but she's also not to be trifled with. While gods like Zeus and Poseidon are confidant in putting all their cards on the table, Demeter stays one step ahead of them - she has to if she wants the harvests to be on time.
Throughout the '90s Jodi Foster proved she could play characters who seem naive on the outside but are filled with intelligence and emotional depth. In both The Silence of the Lambs and Contact Foster portrays strong women who have to work around the idiocy of men for the greater good of society, a classic Demeter move for sure.
Could this actor play this god?