celebrity facts

12 Actors Who Spoiled Their Own Character's Death

614 votes
195 voters
27.7k views
12 items
Follow
List Rules Vote up the most heinous examples of actors ruining character deaths.
You know what sucks? Watching a movie or TV show when you already know a major plot point that was supposed to be a secret. You can blame a fair number of day-ruining reveals on actors who spoiled their character deaths, but then, can you really blame the actor? Between talk shows, press tours, and social media, it's a shock any movie or show manages to keep a lid on spoilers. Especially when every interviewer and question seem intent on peeling away any and all mystery that an upcoming release may hold. Perhaps the real surprise is that there aren't more actors who ruined their character's death.
On top of the press blitzes, you've got the Sherlock Holmes-level of sleuthing that occurs online to analyze the slightest of details in interviews, trailers, publicity stills, and set photos no one was supposed to see before a movie came out. To be fair, most actors who spoil death scenes aren't doing so by revealing clues some obsessive blogger decodes; they just kind of spill the beans without really being prompted. But it's gotta be tiring to do multiple interviews every day for weeks or months, while traveling around the world. Something's bound to slip out at some point. Actors who spoiled their deaths need empathy more than ire.
Jiang Wen Spoiled All Kinds Of Deaths In Rogue One, Including Baze's
Disney's acquisition of Star Wars means you're in for a lifetime spent in a galaxy far, far away. The anticipation for new films was seen clearly with The Force Awakens in 2015. As the release of Rogue One, the first standalone Star Wars story, loomed in 2016, many were curious as to just how things would connect; would these characters reappear in other films, as many Marvel characters do (Disney does, after all, own both universes)?
That mystery was answered before audiences even stepped into theaters to see the film. when actor Jiang Wen, who played Baze Malbus, gave away that Chirrut Îmwe (Donnie Yen) wouldn't survive. This reveal led many to conclude that Rogue One's band of rebels wouldn't be back. Wen directly spoiled the death of another character and, in doing so, inadvertently revealed what would have been an otherwise shocking climax in which everybody gets killed.
Age: 54
Date Born: 1963
Birthplace: Tangshan, China
Was this a major slip up?
Like Hugh Jackman, who spoiled Wolverine's fate in Logan, Patrick Stewart was a mainstay of the X-Men franchise for 17 years. When it came time to end Logan's run, Stewart chimed in "I'm done too. It's all over." He also said, while discussing the end of the film in the interview above, "Charles's story is over by then, though I can't go into details." Not an explicit spoiler, but pretty obvious.
While touting the film as Jackman's last appearance as Wolverine served as an effective marketing tactic, Stewart's reinforcement made it clear that in an age in which sequels are inevitable, the only way out is death.
Age: 77
Date Born: 1940
Birthplace: Mirfield, United Kingdom
Also Ranked
#54 on The Coolest Actors Ever
#37 on Famous Men You'd Want to Have a Beer With
#32 on The Best Marvel Movie Actors Ever
#83 on The Greatest Actors & Actresses in Entertainment History
Was this a major slip up?
see more on Patrick Stewart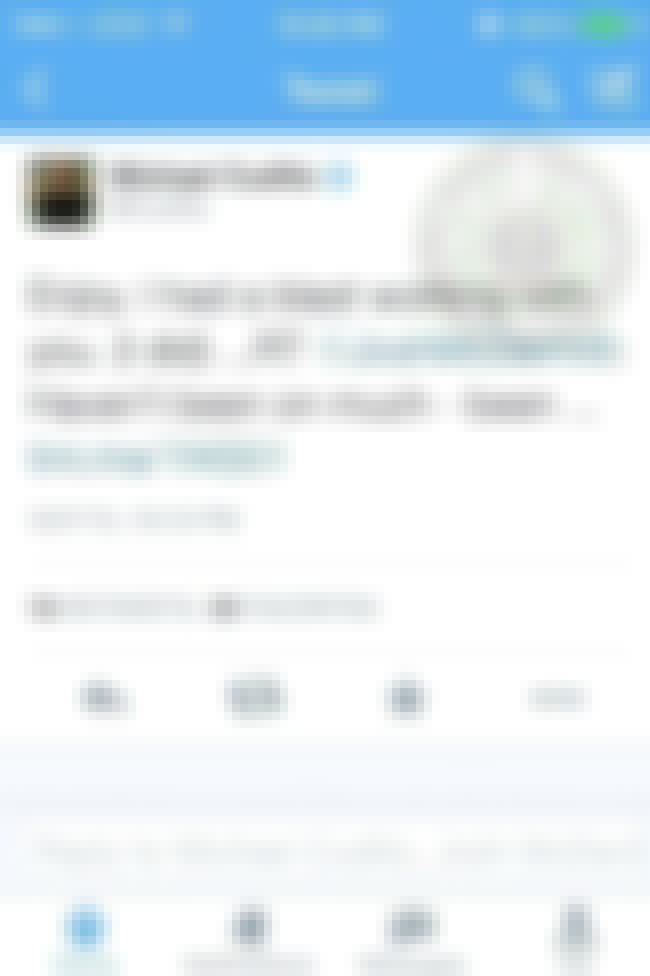 The cliffhanger of The Walking Dead's Season 6 finale was an infamous point of contention set to be answered in the Season 7 premiere. Who Negan's victim would be was a well-guarded secret. At least until Michael Cudlitz, who played Abraham, let slip on Twitter that his time on the show was coming to an end. Interestingly, the wording of his tweet led many to assume it was another cast member who would be biting the dust. Before too much damage was done, he changed the tweet, but it's surprising a bigger deal wasn't made of the flub.
Age: 53
Date Born: 1964
Birthplace: Long Island, New York, United States of America

Was this a major slip up?
see more on Michael Cudlitz
This is an interesting example of how spoiling a character's death, or at the very least hinting HARD at it, can actually improve a film by increasing audience anticipation and creating a narrative of completeness and closure. Hugh Jackman's 17-year tenure as Wolverine came to an end with Logan. Since ol' Wolvie barely ages, it became clear during Jackman's press tour for the film the only way for the actor to walk away would be to kill the character.
After months of discussing the finality of Logan without explicitly spoiling anything, Jackman revealed Wolverine's fate in an interview with Entertainment Weekly conducted before the film's release and published a day after it arrive in theaters: "As soon as I saw the script, I got it. Logan is someone who is most scared of intimacy, and so he wants to be alone and do things for himself. The idea that, in the end, he must give his life to save someone else… I thought that was really powerful."
Age: 49
Date Born: 1968
Birthplace: Sydney, Australia
Also Ranked
#23 on The Coolest Actors Ever
#4 on The Top Casting Choices for the Next James Bond Actor
#10 on Famous Men You'd Want to Have a Beer With
#3 on The Best Marvel Movie Actors Ever
Was this a major slip up?
see more on Hugh Jackman