Entertainment
18 Sneaky Actors Who Stole Props from Movie Sets

Updated September 28, 2018
1.2M views
17 items
It's no secret that movie props can fetch tons of dough. Imagine what something iconic like Luke Skywalker's original lightsaber or Dirty Harry's first .44 Magnum is worth on the open market. Of course, studios are going to keep a close eye on movie memorabilia, but those studios are competing against an actor's sentimentality. For the most part, an actor doesn't care about a film prop's monetary value, they just want to keep a souvenir or piece of memorabilia that reminds them of the time they spent in character making that film. Here are some super sneaky actors who stole film props from movie sets.
Here's the deal, some of the actors who took souvenirs on this list actually got permission to take something from the set. They are not necessarily "stealing." However, most of these actors who took things from sets featured below really did swipe the prop of their choice. For example, even though it was strictly forbidden for anyone to take anything off of the Harry Potter set, do you think that Emma Watson, Daniel Radcliffe, and Rupert Grint were just going to walk away empty-handed after spending a large chunk of their childhood on the sets of eight different Harry Potter films?
Some of the most iconic props in cinema history are on this list. Who has the typewriter from Misery? Did Kristen Stewart take Bella Swan's engagement ring? Were you aware that Dirk Diggler's prosthetic penis from Boogie Nights went missing?
Find out who has those items and read about more actors who stole props from movie sets below.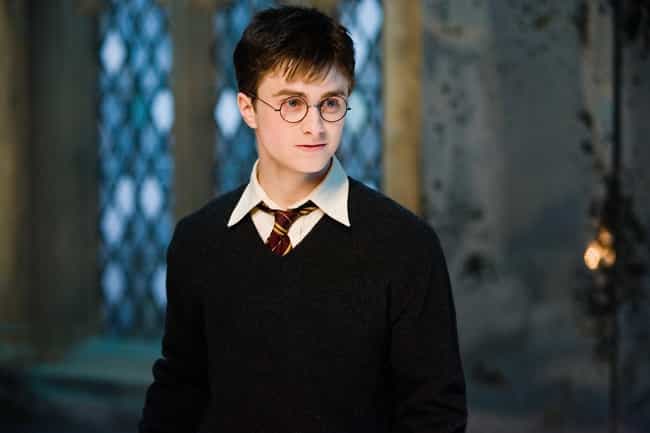 Daniel Radcliffe starred in seven Harry Potter movies, so it's easy to see why the actor would want to swipe one of the franchise's most iconic props. Radcliffe pocketed two pairs of Potter eye glasses, one from the original film and the other from the concluding film. He told the Daily Mail in 2011:
"They are all lens-less as well. There was rarely ever any glass in the actual glasses, because of filming problems with reflections."
Age: 29
Birthplace: Fulham, London, England
Credits: Harry Potter and the Prisoner of Azkaban, Harry Potter and the Chamber of Secrets, Harry Potter and the Order of the Phoenix, Harry Potter and the Half-Blood Prince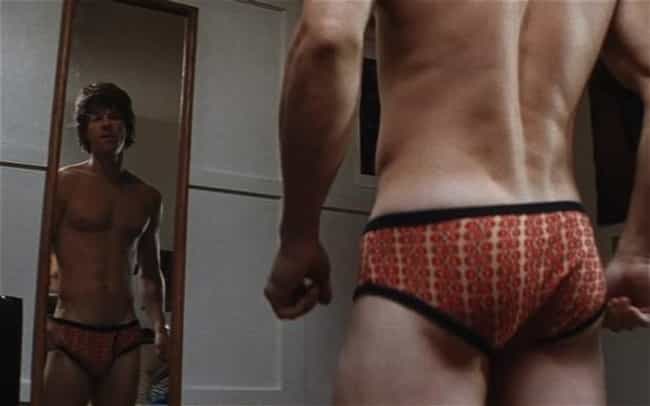 What's the first thing you think of when you hear the name, "Dirk Diggler?" Mark Wahlberg could not resist taking the prosthetic penis from Boogie Nights, the one that audiences finally get a glimpse of at the end of the film, after hearing so much about it.
The actor 'fessed up for what he contends is the only prop he's ever stolen, during an interview on
Late Night with Seth Myers
, "
You have this weird guy putting it on you. You have to wear it all day. There's not a way to go to the bathroom or anything like that." And what was it like to wear such a large prosthetic? "

You'd sit down and the thing would bounce up. So the first one did not work, everybody thought it was ridiculous."
Age: 47
Birthplace: Dorchester, Boston, Massachusetts, United States of America
Credits: Boogie Nights, The Fighter, Lone Survivor, Prisoners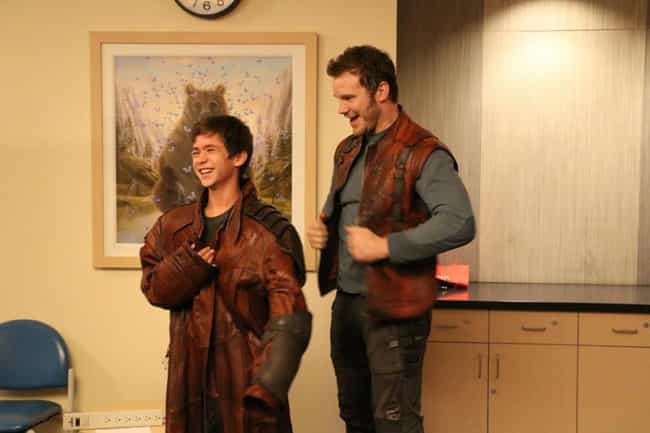 Do you already love Chris Pratt? Prepare to love him even more. The actor stole pieces of his Guardians of the Galaxy costume so he could dress up and visit sick kids. Prior to the film's release (the movie, of course, turned out to be a gigantic box office success), the actor told Panzer TV, "I stole the jacket and some of the wardrobe so that, if this movie comes out and does what everyone hopes it can, I can follow the example of someone, say, like Russell Wilson and go visit kids."
He added, "If it was a big enough movie to where it would mean something to a kid who's sick in the hospital for Peter Quill or Star-Lord to come visit them, I'll do that."
Age: 39
Birthplace: Virginia, Minnesota, United States of America
Credits: Guardians of the Galaxy, Jurassic World, Her, Parks and Recreation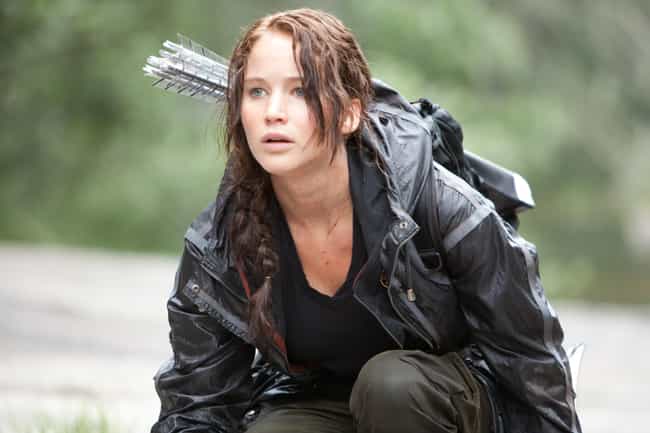 Several of the actors from The Hunger Games took home pieces of memorabilia from the set. After four films, Jennifer Lawrence, the franchise heroine, grabbed Katniss's signature leather jacket and leather boots. And what does she do with the props? She told E!:
"They're just hanging in my closet. I don't know what I'm going to do with them."
Age: 28
Birthplace: Louisville, Kentucky, United States of America
Credits: The Hunger Games, The Hunger Games: Catching Fire, Silver Linings Playbook, The Hunger Games: Mockingjay - Part 1