Food
Actors Who Were Drunk While They Were Filming Movies

Actors who drank on set range from the squeakiest of the clean to veteran hell-raisers. Daniel Radcliffe didn't drink on set - he just drank so much the night before, he was still drunk on set the next day during the later Harry Potter films. (That probably made for one Avada Kedavra of a hangover.) Richard Burton didn't mind being blind drunk on set because he didn't remember it. He could barely recall making 1974's The Klansman. He's visibly reeling on screen.
Robert Shaw drank so much during a scene in Jaws, he blacked out. Jason Mewes began to slur while filming some of his scenes in Clerks and had to be sent home. Graham Chapman suffered DTs on the set of Monty Python and the Holy Grail.
Robert Pattinson drank to battle the harsh Australian outback in The Rover, proving that Guy Pearce is truly a sick bastard for suggesting alcohol as a remedy. It also proves that the joke's on Pearce, because Pattinson pounded a lot of vodka and looks very apocalyptic at times.
Anna Kendrick ended up drunk in a scene of Drinking Buddies because she didn't know she was drinking real beer until it was too late. It was cheaper than water, so it made sense for the production. Kendrick got buzzed and it's all captured onscreen.
Other actors who drank on set include actors who needed to take the edge off before a sex scene, such as Margot Robbie in The Wolf of Wall Street. Getting busy with Leo took three shots of tequila. Mila Kunis and Natalie Portman also took tequila shots before their make-out scene, although Kunis denies it. Black Swan director Darren Aronofsky says it happened. And what if you're going to be in a three-way? Do as Matton Dillon, Neve Campbell, and Denise Richardson did in Wild Things. Shots! Shots! Shots!
Sheen wasn't always the silver-haired presidential type. During the filming of Apocalypse Now, a 36-year-old Sheen was ripped out of his mind on a mixture of alcohol and drugs. The actor is so drunk, he careens around the set, punches a mirror, bleeds all over the place, rubs the blood on his face, and then finally attacks director Francis Ford Coppola.
Coppola kept some of Sheen's outburst in the movie. Except for the part where Sheen broke the fourth wall by trying to break Coppola's head. Now you know where Charlie got it from...
see more on Martin Sheen
Burton is visibly drunk during this fight scene. In fact, he was drunk during the entire production. "I barely recall making that film," Burton wrote in his memoir.
see more on Richard Burton
Korine shocked with his film Kids, but he blew people out of the water with Gummo, a blend of surrealism and realism into one murky bath water with milk, spaghetti, and bacon taped to the bathroom wall.
Korine has a cameo in the film where he plays a gay man hitting on his high school friend, played by Bryant L. Crenshaw, who is a little person.
"I've known that guy for a long time," Korine says of Crenshaw in an interview with Art Threat. "We went to high school together. I knew that in order to get to that point, I had to get intoxicated. It was the last scene in the movie that we shot, and after it was done, I threw my sister through a plate glass window."
see more on Harmony Korine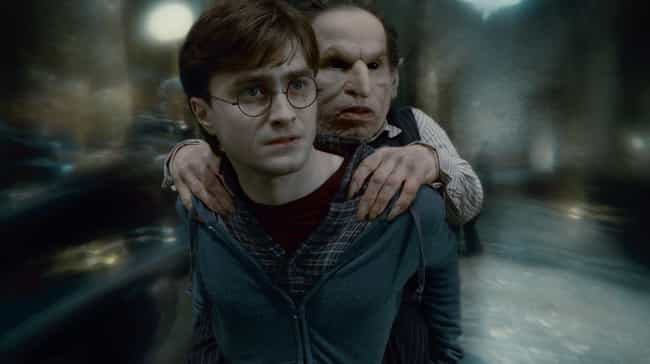 He didn't drink at work, but in the later Potter films, Radcliffe confessed that he'd still be drunk from the night before. Radcliffe told the Telegraph that he would drink just about every night, making the next's day's shooting difficult. "I can point to many scenes where I'm just gone. Dead behind the eyes. I have a very addictive personality. It was a problem."
Radcliffe eventually became sober.
see more on Daniel Radcliffe