Entertainment
Actors Known for Roles Opposite to Who They Are in Real Life

1.7k votes
528 voters
65.9k views
14 items
List Rules Vote up the actors who are least similar to their most famous characters.
You think you know someone then bam!, image shattered. Some actors feel comfortable playing roles close to their own identity. Then there are actors who are a far cry from the characters they portray. You may believe Liev Schreiber scowls at produce like Ray Donovan, but he'll tell you he's an absent-minded klutz. What about Rami Malek? He's got to be intense, right? Glaring at his coffee, saying about six words a day? Nope. He's a chatterbox.
There's plenty of times we want to believe the character we see onscreen is really like that and then there's Machete. It's probably for the best that Danny Trejo is a really nice guy who's been on the straight and narrow for decades. Read on to learn about actors who play some of our favorite roles, but are nothing like their characters in real life.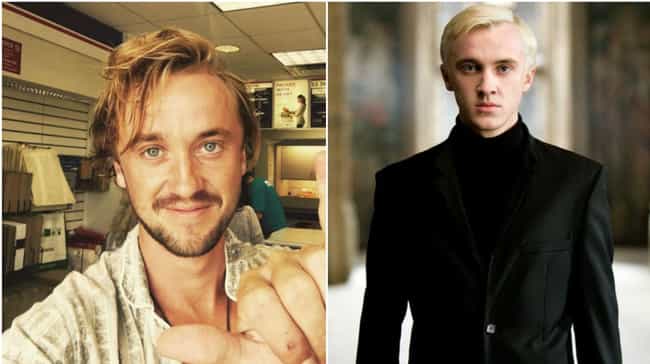 In real life: Of course Tom Felton is not a Slytherin monster, like his famous character Draco Malfoy. He's a nice guy who loves to have fun, has an uneasy relationship with fame, appreciates Potter fandom, and takes things in stride.
In film and TV roles: Felton can certainly relate to Jack Gleeson. As Draco Malfoy, he's nearly as hated as Joffrey in Game of Thrones. He also played a creepezoid murder suspect on Murder in the First.
Notable quote: "I would miss months of school and then return with bright blond hair. Needless to say, there was bullying. I wasn't beaten up daily, but there was name-calling and jealousy. You have to bear in mind that Harry Potter wasn't cool. I wasn't part of the Terminator franchise."

Is there a big difference here?
see more on Tom Felton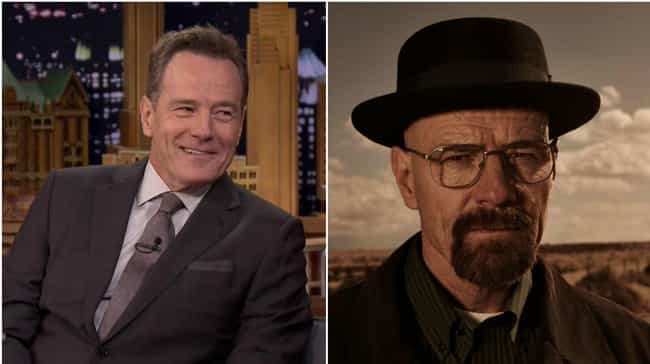 In real life: Kind, silly, and dead funny, Bryan Cranston is also sweet and emotional. He famously cried when talking about Jane's death scene in Breaking Bad. He's a craftsman, a goofball, and a human being.
In film and TV roles: He played Walter White to perfection. He's channeled President Lyndon Baines Johnson in All the Way and Dalton Trumbo in Trumbo. He's also thrown a sweet 60 party on Kimmel and threw a fit in a lion's outfit. Cranston isn't afraid to leave it all on the floor.
Notable quote: "What's interesting is a man with no facial hair is less intimidating than a man with facial hair, and a man who is bald is more intimidating than a man with hair."

Is there a big difference here?
see more on Bryan Cranston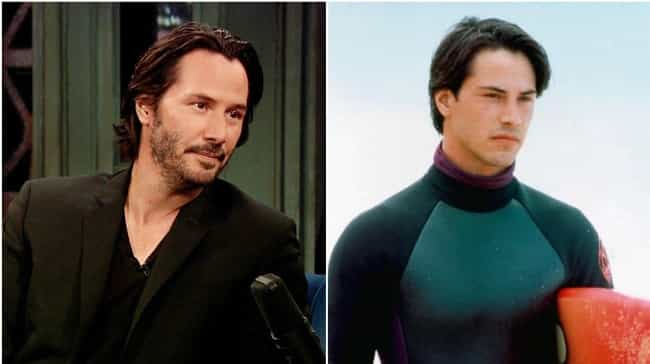 In real life: A devourer of books and art, a life philosopher, and incredibly articulate, Keanu Reeves has put up with being considered a doofus his entire career. He's very private, so many have sought to fill in the blanks. Most of that speculation has been wrong, according to those close to Reeves. He reluctantly got swept up in the popular Sad Keanu meme, admitting "It's still a drag to get your picture taken when you're eating a sandwich. It's a downer."
In film and TV roles: Reeves has whoa'd himself through a stellar career playing Ted Theodore Logan (Bill and Ted), Tod Higgins (Parenthood), Johnny Mnemonic (Johnny Mnemonic), and Johnny Utah (Point Break). He's been accused of being a little too Keanu in many of his roles. Critics and audiences agree there's a lot more there that could be explored.
Notable quote: "I used to have nightmares that they would put 'He played Ted' on my tombstone."

Is there a big difference here?
see more on Keanu Reeves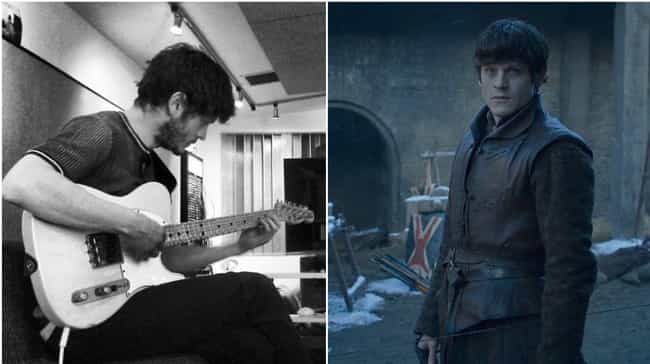 In real life: Iwan Rheon is not into sadism in his day-to-day life, but he is a singer/songwriter, and has an album out. Rheon dreaded the graphic scenes with Sansa Stark at the hands of his character on Game of Thrones, and he rooted for her when she found her strength.
In film and TV roles: While understanding how much Ramsay Bolton, his character on GoT, was hated, Rheon relished playing the villain. He identifies with Ramsay's joy in doing what he loves. Rheon loves music. Ramsay loves psychologically and physically torturing people before killing them. Different passions, but passions nonetheless.
Notable quote: "I wasn't, you know, Mr. Popular. I was somewhere in the middle ground. I was quite alternative, the things I liked to do. Skateboarding, at the time. Playing in a band as opposed to playing in the rugby team. You know, that kind of thing."

Is there a big difference here?
see more on Iwan Rheon